true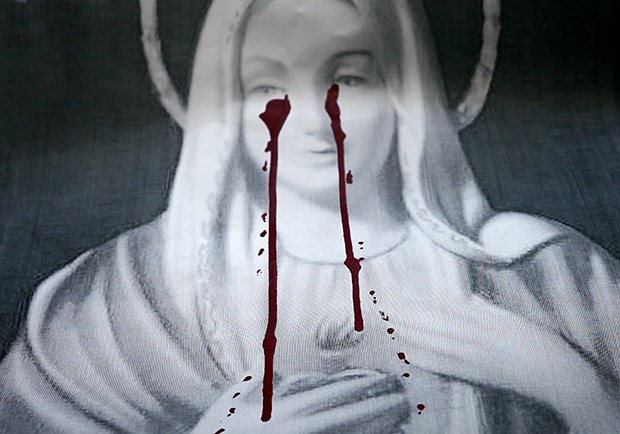 Image: Courtesy of HBO
In T. S. Elliot's "Murder in the Cathedral," the play's doomed Archbishop of Canterbury, Saint Thomas Becket, confesses, "[This] last temptation is the greatest of treason: to do the right deed for the wrong reason."
The line came to mind throughout Mea Maxima Culpa: Silence in the House of God, which airs on HBO tonight (9/8c). Oscar-winning filmmaker Alex Gibney's scolding documentary on sexual abuse in the Roman Catholic Church professes to serve the truth, but obscures it for obvious ulterior motives.
The film profiles several well-publicized cases of pedophilia by clergy on both sides of the Atlantic. The principal focus, however, is the case of Father Lawrence Murphy, a Wisconsin priest accused of serial abuse of young boys, while serving at the Saint John School for the Deaf, from the 1950s to 1974.
Mea Maxima Culpa, which takes its title from the Latin phrase in the Confiteor penitential prayer meaning "My most grievous fault," starts off strong, as several of Murphy's victims—now grown men—use sign language to tell their agonizing stories, while actors including Chris Cooper and Ethan Hawke lend them voices.
Gibney's effective use of archival photographs and grainy home movies helps to recall the era and underscore Murphy's depravity by emphasizing the innocence and vulnerability of the victims.
These crimes and the response by civil and ecclesial authorities can hardly be covered dispassionately. But in Gibney's hands, advocacy for justice gives way to an activist agenda that relies on half-truths rather than facts to cast the Catholic Church in a sinister light.
Conspiracy Theories
To quote psychologist Donald R. Gannon, where facts are few, experts are many. And Gibney offers no shortage of those, carting out a Greek chorus of professional church critics to help build his case, including former Benedictine monk Richard Sipe, who makes the blanket statement that the system of Catholic clergy, "selects, cultivates, protects, defends and produces sexual abusers."
Noticeably missing is Father Thomas Brundage, the former judicial vicar for the Archdiocese of Milwaukee who presided over the Murphy case and who, according to an article in The Catholic World Report, was not contacted by the filmmaker. In a response to that article, Gibney dismisses Brundage as "forgetful, mendacious or irresponsibly inaccurate" for a misstatement the priest made about a 1998 draft memo involving Murphy—but that hardly excuses the omission. (CWR writer David Pierre later addressed Gibney's response.)
Gibney gives ample screen time to Jeff Anderson, the attorney for several of the victims, who has made a lucrative career suing the Church and whom the film paints as Martin Luther and Atticus Finch rolled into one. While Anderson is a relevant voice, it's worth noting, as William McGurn did in The Wall Street Journal in 2010, "It's hard to think of anyone with greater financial interest in promoting the public narrative of a church that takes zero action against abuser priests, with Pope Benedict XVI personally culpable."
Does Gibney raise legitimate and grave questions about the handling—or mishandling—of the abuse on the local diocesan level and the accountability of individual prelates? Yes. And the movie is most compelling when keeping the victims front and center.
However, Gibney, an accomplished documentarian whose works include the Oscar-winning Taxi to the Dark Side and Oscar-nominated Enron: The Smartest Guys in the Room, veers into conspiracy-theory territory more befitting a Dan Brown novel than a serious investigation.
By Gibney's reckoning, the Murphy case is symptomatic of a policy of cover-up within the Holy See that leads "to the highest corridors of the Vatican." Moreover, he places Pope Benedict in the crosshairs, inferring the pontiff, at best, was asleep at the wheel, or at worst, complicit in obstructing justice in the Murphy and other molestation cases.
The truth is that the charges were first brought to the attention of then-Cardinal Ratzinger, now Pope Benedict XVI, by Milwaukee's scandal-embroiled former Archbishop Rembert Weakland in 1996, decades after local Milwaukee law enforcement and diocesan officials already knew of the crimes and the statutes of limitations had expired under both civil and church law.
It also suggests that Cardinal Ratzinger, as head of the Congregation for the Doctrine of the Faith (CDF), had jurisdiction over the case, when, in fact, the CDF's jurisdiction in these cases was not clarified until 2001. In any case, then and now, the primary responsibility in cases of abuse rests with the local bishop. (Meanwhile, Gibney resorts to sensationalism when he brings up the CDF's historical connection to the Inquisition, illustrating it with lurid images of torture.)
The film does admit that local legal authorities also failed to act, but insinuatingly identifies the Milwaukee district attorney at the time as a "devout Catholic." Less clearly presented is the fact that Rome did approve pursuing disciplinary action through a canonical trial, since some of the abuse had been connected to the sacrament of confession—an ecclesial crime for which there is no statute of limitations. Murphy died of natural causes during the proceedings.
Embracing a post-Watergate ethos of "cover-ups" and "smoking guns," Gibney paints these standard internal inquiries in conspiratorial shades. Much is made of "secrecy," when in reality the Church is hardly alone in requiring strict confidentiality in the investigation of alleged criminal activity—it's also part of the American justice system.
In breaking out the brickbats, the film also makes an ugly insinuation involving Pope John Paul II's support of disgraced Legionnaires of Christ founder Marcial Maciel. Gibney chooses his words carefully, but the implication is clear.
Gibney's misrepresentations and speculations betray either an ignorance of how the Church works and what it actually teaches or a willful intent to vilify. Deplorable sins of commission and omission were committed, that cannot be denied; innocent lives were desecrated; trust was inexcusably betrayed; faith was shattered. But while shedding light on these shameful acts is one thing, there's something exploitative, or at least disingenuous, about appropriating tragedy for polemical purposes.
There is another line in the Confiteor which asks pardon for "what I have done and what I have failed to do." In his zeal to connect the dots, Gibney fails to offer any sense of proportionality in assigning blame. Ironically, a film that sets out detailing how a call for justice fell on deaf ears, is itself deafeningly silent on certain inconvenient truths. But I don't expect Gibney to offer his own mea culpa.
Talk About It
1. Do you think the filmmaker treated the subject matter fairly, honestly and with objectivity?
2. What do you think Christian justice demands in the case of crimes involving children?
3. What role does forgiveness play?
4. Have you ever been hurt by someone in authority that you trusted? How did you respond?
The Family Corner
Mea Maxima Culpa: Silence in the House of God is rated TV14 for adult content and adult language, including some explicit descriptions of sexual abuse of minors. It also includes several reenactments of the crimes, though nothing explicit. The victims' stories are disturbing, and the entire film deals with mature subject matter.
Browse All Movie Reviews By: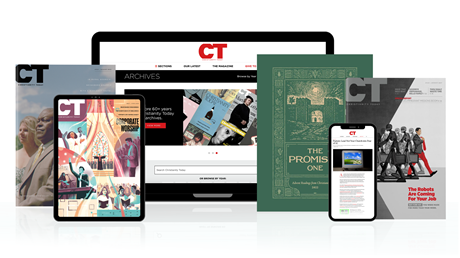 Annual & Monthly subscriptions available.
Print & Digital Issues of CT magazine
Complete access to every article on ChristianityToday.com
Unlimited access to 65+ years of CT's online archives
Member-only special issues
Subscribe
Read These Next
Trending

American Christians Should Stand with Israel under Attack

While we pray for peace, we need moral clarity about this war.

From the Magazine

Frozen Embryos Are the New Orphan Crisis

More than a million unused IVF embryos are in cryostorage. Are they the next pro-life frontier?

Português

Editor's Pick

Don't Miss These African Christmas Hits

Jam out this season to highlife, Afrobeats, jazz, a cappella, R & B, rap, dance, and hip-hop artists from Nigeria, South Africa, and more.
Mea Maxima Culpa
Mea Maxima Culpa