true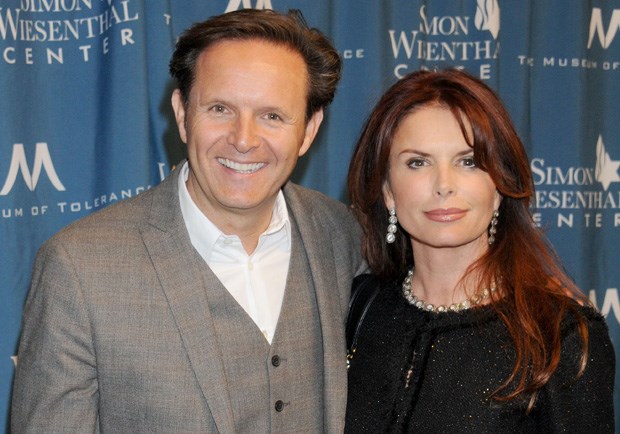 Image: Gregg DeGuire / AP
Producer Mark Burnett has been responsible for some of the biggest hits of modern television, including Survivor, The Apprentice, and The Voice. His wife, Roma Downey, starred for ten years in the TV series Touched by an Angel. But they believe their five-week miniseries that sweeps through the entire story of the Bible (airing on the History Channel Sunday nights beginning Sunday, March 3) is the most significant work they have done to date. Robert C. Crosby, professor of practical theology at Southeastern University, spoke to Burnett and Downey about their hopes for the series.
There have been many attempts to bring the Bible to the screen. What makes this project distinctive?
Roma Downey: We felt it was very important to tell the story in a way that brought deep emotional connection with people. The characters in the Bible are us, in many ways. The challenges they face; their love, hopes, dreams—we can all relate to them. It is important to make the connection with the heart. It is through the heart that we embrace God. And we found this was the thread through the whole story, through the entire Bible: the cohesive tissue is the amazing love that God has for us, most evident in the birth and life of Jesus Christ and the power of his resurrection.
We also have access to CGI that no one has had before—the special effects are the work of Lola, the UK company that did CGI for the film Gladiator. We go from Abraham to the story of Moses which is quite spectacular visually. A Bible epic has never been done this way before with these new technologies.
How did you decide which Bible stories to include or exclude?
Downey: Initially, we were going to try and tell many stories from the Bible and just a little of each of them. We decided instead to tell fewer stories more fully, with a deeper emotional connection for the viewer. Granted, that left room for fewer stories. But I think it has created a more meaningful viewer experience.
The series has ten episodes. We produced episodes five and six first—episode five is the end of the Old Testament and episode six is the beginning of the New Testament. That helped set the template for us. Certainly, there were moments when we felt like we wanted ten hundred hours instead of ten!
What efforts were made to ensure biblical accuracy?
Downey: We knew we had a huge responsibility to get this right. We had a team of over 40 respected theologians and scholars. We sent them scripts for feedback and to ensure accuracy. We have been sending clips and episodes to experts, scholars and to various pastors and faith leaders. This is our sacred text and we wanted to ensure an accurate depiction.
What results do you hope to see from this project?
Mark Burnett: Our greatest hope is that this series will affect a new generation of viewers and draw them back to the Bible.
I have been very fortunate. Survivor changed television. Right now, four nights out of seven, our production company has the No. 1show. We have had so much opportunity and fun. But when you look at the Bible you realize that this is the most enduring piece of work that we will ever work on. More people will see the Bible series than all of our other shows combined.
Is that a statement of faith or fact?
Burnett: Both. In America there are 400,000 churches. That is faith and fact. I'm not saying that the first airing of it will do this. What I am saying is that it will get played over and over. Churches will use this. Missionaries will use this. The DVD will be in many homes. It will be something that will reach so many.
This will be the defining visual artistic portrayal of the sacred text for years to come. We will reach places and people we will never meet.
Roma, how did the experience of portraying Mary the mother of Jesus affect you?
Downey: I have loved Mary my whole life. My mother died when I was a little girl, and in a sense, I think Mary became my spiritual mother at that time. I was so privileged to play this role. If anything prepared me it is that I am a mother myself, so I saw the role through a mother's life and a mother's heart. To watch your child be so brutally murdered is so challenging. I have always loved her, but I never really fully considered what that might be for her—remaining at the cross.
We filmed the Passion sequence in Morocco and my own family was there during that time. When I first heard they were coming, I thought that may be bad timing because I needed to be focused. But, in retrospect having them there and their love was so helpful to me.
Do you see this changing your future professional course in any way?
Downey: For many years I have tried to step into work that would be pleasing to God. I was so fortunate to deliver a message of God's love on Touched by An Angel for almost ten years. It is now such a privilege to be a part of this extraordinary Bible series. I am a person of faith, but being part of this project has deepened my faith.
Robert Crosby is the author of several books. His newest is The Teaming Church: Ministry in the Age of Collaboration (Abingdon Press).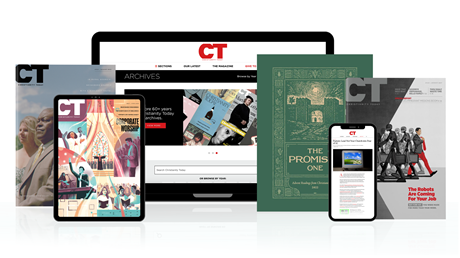 Annual & Monthly subscriptions available.
Print & Digital Issues of CT magazine
Complete access to every article on ChristianityToday.com
Unlimited access to 65+ years of CT's online archives
Member-only special issues
Subscribe
From Survivor and Touched by an Angel to the Bible
From Survivor and Touched by an Angel to the Bible