true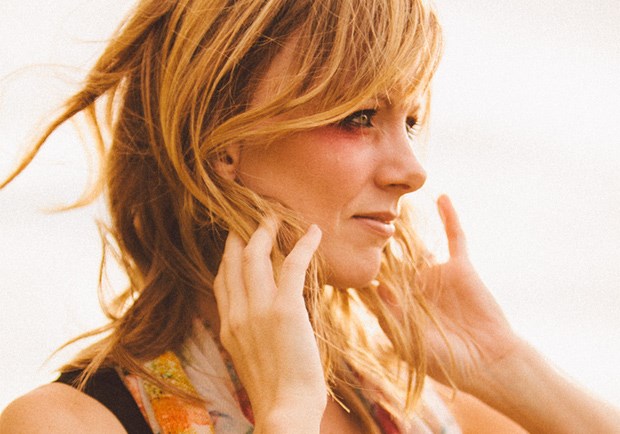 Sandra McCracken's 2010 album of hymns, In Feast or Fallow, was a turning point. The Nashville-based singer-songwriter had already released one album of hymns (The Builder and the Architect) and a handful of solo records since 1999, in addition to many contributions to the ever-growing Indelible Grace canon. On those earlier recordings, McCracken's arrangements played it pretty straight—the typical Nashville instrumentation fleshing out her acoustically driven songs. It worked well enough that, from the outside looking in, there was no glaring need for reinvention.
On Fallow, though, McCracken and her producer (and husband) Derek Webb shook things up. The couple made the studio itself an instrument. Webb's own albums Stockholm Syndrome and the instrumental Feedback found him tinkering with synthesizers, programming and other electronic music. Fallow was far from an electronica record, but it echoed Webb's new explorations. Desire Like Dynamite continues that richly textured sonic trajectory.
With help from Jordan Brooke Hamlin and Joshua Moore, the couple have again raised the bar for production value and overall craftsmanship in a folk-based, singer-songwriter album. Coming up with layers of sounds without suffocating the song is a delicate dance, especially with McCracken's songs, which can easily be stripped down to guitar or piano and vocal (and likely started out that way). Part of a producer's job is to imagine a scenario in which the artist and recording engineer have access to all the studio time and musical instruments and digital plug-ins in the world, and then help find the sounds and arrangements that magnify and clarify each song's essence.
Maybe it's McCracken and Webb's marriage. Maybe it's their years of combined experience as musicians. Maybe it's the outside perspective and fresh ears of Hamlin and Moore. Maybe it's all of the above. However it happened, they managed to bathe each of Desire's tracks in a sonic palette that sounds like a natural extension of the song.
"The Wait," for example, begins with a simple, repeating piano riff and some synth providing subtle ambience for about a minute and half—enough for McCracken to sing through a full progression of a verse and chorus. There's a pause, and then staccato bass and electronic drums kick in to reveal the groove the song had only hinted at previously and that you didn't know you were waiting for until it appeared. The production choices cleverly bolster the song's meaning: We wait for something beautiful and transcendent as McCracken sings about doing the same. Desire Like Dynamite's 11 tracks are replete with gifts like these that make us stop and smile or stop and think. Or just stop and savor.
Most of the tracks on Desire still serve up the instant impact you crave from a good pop song. The difference is they now they hold up better after fifty listens in a way that, say, "Family Name" off McCracken's 2001 record Gypsy Flat Road doesn't. Part of that is McCracken growing into her voice. She no longer tries to belt every song to the back of the room. Rather, she slides back and forth between a gentle croon and a whispery, high-register head voice, embracing those fringe notes and tones that lend the words and melodies a character all her own. It can make for shaky transitions and milliseconds of quaver that Pro Tools could easily fix, but she (wisely) preserves those moments. Those choices serve the songs best and keep Desire's tone honest.
The only reason to focus so much on Desire's production is that McCracken has proven her songwriting ability over and over again. Whether writing hymns fit for Sunday mornings, folky odes to Indiana or power-pop remembrances of George Harrison, she writes in a personal way to communicate universal truths. Desire isn't an album of hymns, but for an artist who doesn't separate the God part of her life from the rest of her life, spiritual themes find their way into each song. On "Forgiveness," McCracken wrestles with "bitter resentments" and "old grace" as she pleads for an explanation of the song's title. "The Wait" was written after reading the psalms, McCracken has said, with their recurring theme of "waiting on the Lord while things are falling apart." Other songs have specific backstories. "Sweet Amelia," which boasts the album's catchiest melodies, was written for friends who were waiting on an international adoption ("How long my restless arms have ached for you," she sings.)
On the album's namesake track, "Dynamite," McCracken mingles images of environmental destruction ("Lying in the trees I could hear the ax machines that were ringing") and her independent daughter ("I had a child and her spirit was like wild horses running"). The lyrical crux of the song is a perfect example of McCracken's knack for summing up spiritual truths in a poetic statement that's as simple as it is profound: "To bend the will you first must change the heart." It's a truth communicated so beautifully that the song itself, if you let it, can change your heart. And that is music's highest calling.
Browse All Music Reviews By: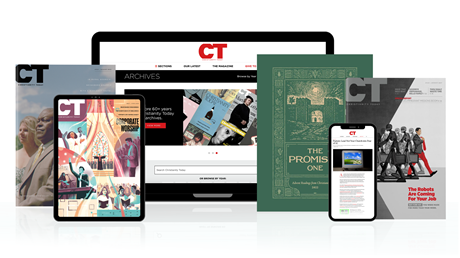 Annual & Monthly subscriptions available.
Print & Digital Issues of CT magazine
Complete access to every article on ChristianityToday.com
Unlimited access to 65+ years of CT's online archives
Member-only special issues
Subscribe
Desire Like Dynamite
Desire Like Dynamite