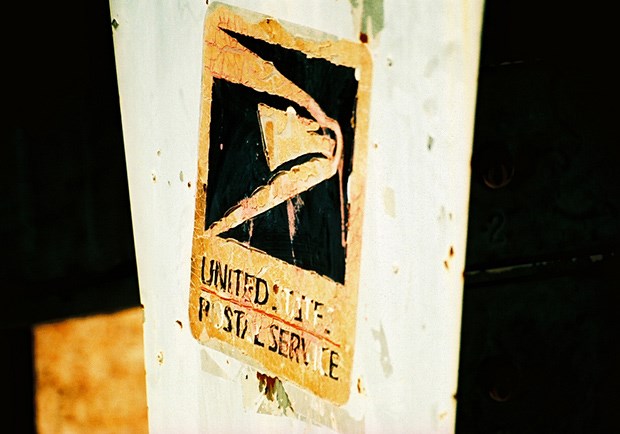 Image: Kevin Dooley / Flickr
Good news: The U.S. Postal Service lost only $1.3 billion in the fourth quarter of 2012. Yes, $1.3 billion. And yes, it is good news because it represented a major improvement over the fourth quarter of 2011, when they lost $3.3 billion.
It's easy to understand why the beleaguered institution recently announced it will soon discontinue Saturday mail delivery. While reactions are mixed, emphasizing generational differences, for many of us, the Postal Service faded to a place of limited relevance a long time ago.
Although the U.S. Postal Service is unique in many ways, it serves as a perfect example of what happens to businesses of all kinds when they fail to adapt. History is full of similar cases. Kodak failed to adapt to a digital world. Sears and Kmart stopped keeping pace with consumer trends. Blockbuster Video couldn't to see how their business could (and would) be done with far more convenience to customers. As Christians, we hope the church never makes it on this list.
Perhaps if the Postal Service weren't so constrained by outdated regulations, political limitations, and financial commitments, they could have made the necessary changes. They could have stopped thinking of themselves as a mail-and-package-delivery entity and redefined themselves as an organization that helps people communicate with one another. They could have stopped to think about what needs they meet for people and how they could meet those needs in new ways for a new age.
For businesses to survive as times and consumer needs change, it's absolutely necessary for them to understand the unchanging nature of who they are. What is it about them that will give them a purpose beyond the present moment?
Just as a company needs to define itself by its core mission, the church must define itself by its central calling: being the body of Christ, the living and tangible representatives of his presence on earth. We are called to live out that mission in many ways, through expressions that change over time. The point of our institutional existence really is that simple.
Unfortunately, many individual churches define themselves by what they do (singing, learning, serving, hosting potlucks) or what they produce (good sermons, helpful programs, more churchgoers). They focus on welcoming people who come through their doors without investigating why so many don't. They work to perpetuate traditions, some of which have limited relevance to life in the 21st century. They pine for a different place and time, when people seemed so much more enthusiastic about what they did. And they're dying because so few are looking for what they offer.
The stark idiom "change or die" has its roots in the tech industry of the 1970s. These days, this mantra remains true in the world of technology and also applies across disciplines. Despite our constantly evolving society, people are surprisingly resistant to change. Studies have shown that even after suffering a heart attack, 9 out of 10 people fail to make, or stick with, the necessary changes in lifestyle that will help them prevent another attack. Change starts not in our external world, even when the need for adaptation is impossible to ignore. It starts in our minds and our spirits. It starts with figuring out why we're here and what is the best way to fulfill our purpose.
In ages past, the church has adapted to cultural shifts and changing circumstances—from surviving persecution to resisting the corrupting influence of power, from establishing hospitals to feeding hungry people to providing shelter and counseling for people in crisis. They have responded to the needs of their communities—whether addressing illiteracy through Sunday school, starting after-school programs, or pointing them toward hope in the wake of tragedy.
Adaptation defines our age as much as anything does. We are constantly required to reorient ourselves around some new reality. Perhaps there has never been so great a need to define ourselves by who we are rather than what we do. And this is just as true for the church— both individually and institutionally—as for anyone else.
The compelling churches are the ones who know who they are: a collection of people created and redeemed by God, even though they don't deserve it. They are not concerned only with meeting people's needs on Sunday mornings, or only within the confines of a church building. They meet in coffee shops, houses, bars, on street corners, and online. They serve as much as they preach, and they recognize there is no difference in their calling when they're "at church" and when they're not. They have decided simply to be the church, regardless of the day of the week. And of course they welcome people who walk through their doors, but they realized a long time ago that we now live in a world where buildings themselves hold limited relevance, that a loving community should never be defined by its walls, and that people who want to follow Jesus had better be willing to go where he goes.
God and his truth do not change over time. Neither does our fundamental calling as his people. We are not here to do Christianity; we are here to be the people Christ is making us into, major improvements on the previous version of ourselves. We are here in this place and time because God wants us here, now. We are here on a God-given mission. As C. S. Lewis wrote in Mere Christianity, "Christianity is the story of how the rightful king has landed, you might say landed in disguise, and is calling us all to take part in a great campaign of sabotage." As circumstances change and new times call for new measures, we will be well-positioned to fulfill this mission when we remember who we really are.
Amy Simpson is editor of Christianity Today's Gifted for Leadership, a freelance writer, and author of the forthcoming Troubled Minds: Mental Illness and the Church's Mission (InterVarsity Press). You can find her at www.AmySimpsonOnline.com and on Twitter @aresimpson.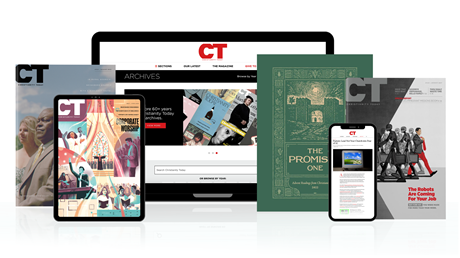 Annual & Monthly subscriptions available.
Print & Digital Issues of CT magazine
Complete access to every article on ChristianityToday.com
Unlimited access to 65+ years of CT's online archives
Member-only special issues
Subscribe
Churches: Take a Lesson from the Postal Service
Churches: Take a Lesson from the Postal Service