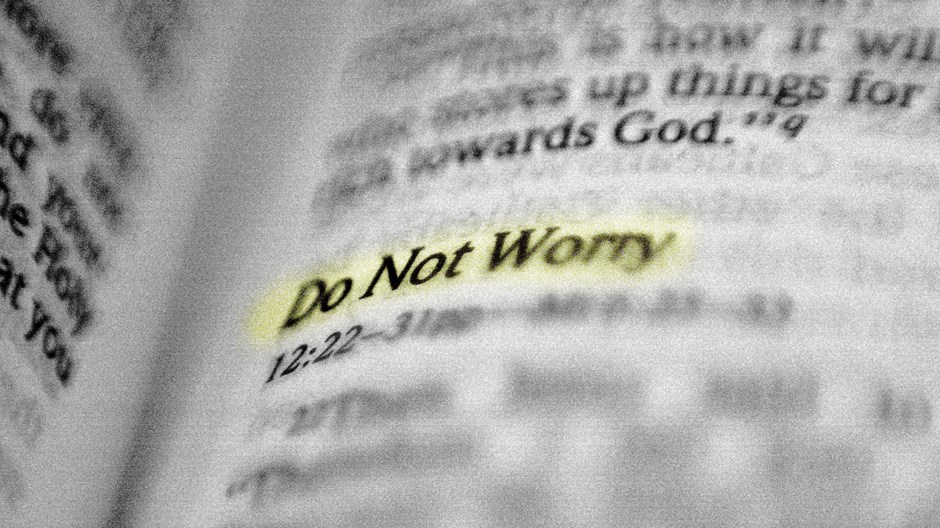 Image: Andy Rennie / Flickr
People have described me as fearless, which is funny because I'm scared of everything. A good friend once told me I was the bravest person he knew, also amusing because I live in a perpetual state of anxiety.
I've struggled with anxiety for as long as I can remember — though it wasn't diagnosed until high school. As a kid, I would pace the halls, peering out the window while I waited my mom to return home. Until I saw her car headlights, my brain swirled with dark, brooding thoughts that maybe she'd been in an accident or kidnapped. I would utter repetitive prayers up to God until I saw the lights. These prayers were the only way to deal with the spiraling thoughts in my head. While they felt redundant and ritualistic, they were better than plaguing myself with more worry. Later, I realized these moments as held one of my truest insights into coping with anxiety: prayer.
When severe, ongoing anxiety interferes with day-to-day life (beyond the typical worrying and anxiety we all experience), it may be due to a condition called generalized anxiety disorder. Generalized anxiety, like mine, is often associated with constant worrying and obsession, though sometimes it occurs for no apparent reason.
It affects women twice as often as it does men. The worrying can range from frustrating redundant thoughts to completely paralyzing panic and fear; I fall somewhere in the middle of that spectrum, but sometimes it feels much closer to the paralyzing fear.
All anxiety is rooted in fear, whether we are afraid of losing control or dying or failing or being rejected. Fear turns into true anxiety once it takes power over us and our lives. Those of us who struggle with anxiety disorders understand this feeling too well, frustrated by anxiety's weight and control.
When anxiety results from an actual chemical imbalance, a physical condition that manifested through mental stress, there are aspects of our mental state that we cannot control on our own. I cannot help that my brain cannot balance its serotonin, the chemical in the brain that helps regulate mood among other functions. I cannot control the way my body produces adrenaline when in a state of panic.
But I can control whether I reach for a glass of wine in response to my speeding heart or whether I turn to God for peace. I can control how I pray or who I pray with, and my own thoughts—though certainly not with my own power.
The oft-referenced Bible verse to address anxiety comes from Philippians 4, where Paul writes, "Do not be anxious about anything, but in every situation, by prayer and petition, with thanksgiving, present your requests to God" (Phil. 4:6). This verse gives Christians a powerful and direct command to cast our worries on God, though for someone with clinical anxiety, it's not always that easy. Exasperated by directives to "just pray," we can barely stop our own thoughts to pray in the first place.
Thankfully, the verses that follow promise something much bigger and better than "just pray":
And the peace of God, which transcends all understanding, will guard your hearts and your minds in Christ Jesus. Finally, brothers and sisters, whatever is true, whatever is noble, whatever is right, whatever is pure, whatever is lovely, whatever is admirable—if anything is excellent or praiseworthy—think about such things. Whatever you have learned or received or heard from me, or seen in me—put it into practice. And the God of peace will be with you (Phil. 4: 7-9).
I read this passage in times of extreme anxiety. When a turbulent flight has turned me into a puddle of panic or a television show has tricked me into believing that I have a deadly disease, I deal with my anxiety by believing that Someone is there to guard my heart and mind. It's the only way.
I do not understand the fear that I live with, despite medicine and counseling and years of frustration. And I do not always understand God's peace, but I do trust it.
This passage points out advice that anxiety strugglers often miss: Paul urges us to think on things that are true (as well as a handful of other characteristics). Almost every anxious thought we have gets fortified with falsehood and irrationality. Anxiety feeds off fear and misunderstanding, and often God places people in our lives to remind us of the truth when we struggle to think on it.
Think on what is true. We're so scared of the world around us that we forget that as Christians we are not fully part of this world after all. Several Scripture passages address our futile human worries, and an entire section in Matthew describes God's order for us "not to worry." Again, it condemns something that anxiety sufferers feel they have no control over, but it does gut-check our own mortality with the verse: "Who of you by worrying can add a single hour to his life?" (Matt. 6:27).
It is an often needed reminder, this question, but one that is easily forgotten for those who struggle to conquer their own fear — especially when it is a fear of death.
Asking God for peace is sometimes the only solution—yet sometimes we need others to ask for that peace for us. And sometimes we need others to remind us of the concrete ways in which we can face our anxiety, whether that's through deep breathing, healthy distractions, or any number of productive coping mechanisms: when we're knee deep in anxiety, sometimes we need others to remind us of the ways we've learned to escape it.
Friends plead, "How can I help?" I don't always have an answer since anxiety feels like an isolated struggle, existing in my mind alone. Turns out, we can bring others alongside us in prayer. The prayers of a friend, family member, or significant other with me and over me bring great comfort. They ask for peace when I can't do it myself.
Feeling someone's hand in my hand or on my shoulder as I try to calm my breath makes me feel less alone in my anxiety, a beautiful, biblical way to help me secure the peace that I have been internally begging for. Praying together has comforted me, but each person's anxiety manifests in different ways, so simply recognizing a loved one's anxiety and coping devices can help people decide how they can show love and provide support.
Some with anxiety need to withdraw from people and be alone, some attempt to self-medicate, and some refuse to discuss their anxious feelings at all. It can be disconcerting and frustrating to watch. Simply asking what they're feeling and what is going through their mind can bring insight into their experience.
For those who struggle with the spiraling thoughts and sleepless nights that come along with anxiety, there is only one true comfort, and that is the peace of God and the reminder that he is always with us, that he has never and will never forsaken us. When we recognize that our anxieties and fears are covered under the greatest protector, what do we have to be afraid of?
And while we ultimately know our Protector and where peace can come from, struggling with a mental condition such as this can be frustrating both day in and day out—but it can get better, and as those who suffer from anxiety can attest to, putting your trust and hopes for peace in God are just one step in moving towards that true healing.
Liz is a writer in Nashville, Tenn. She eats stories like grapes and has a very serious appreciation for macaroni and cheese. Follow her on Twitter at your own risk, @riggser, or read more of her ramblings at lizriggs.com.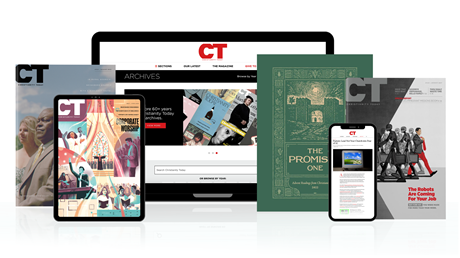 Annual & Monthly subscriptions available.
Print & Digital Issues of CT magazine
Complete access to every article on ChristianityToday.com
Unlimited access to 65+ years of CT's online archives
Member-only special issues
Subscribe
A Prayer for the Anxiety-Ridden Christian
A Prayer for the Anxiety-Ridden Christian