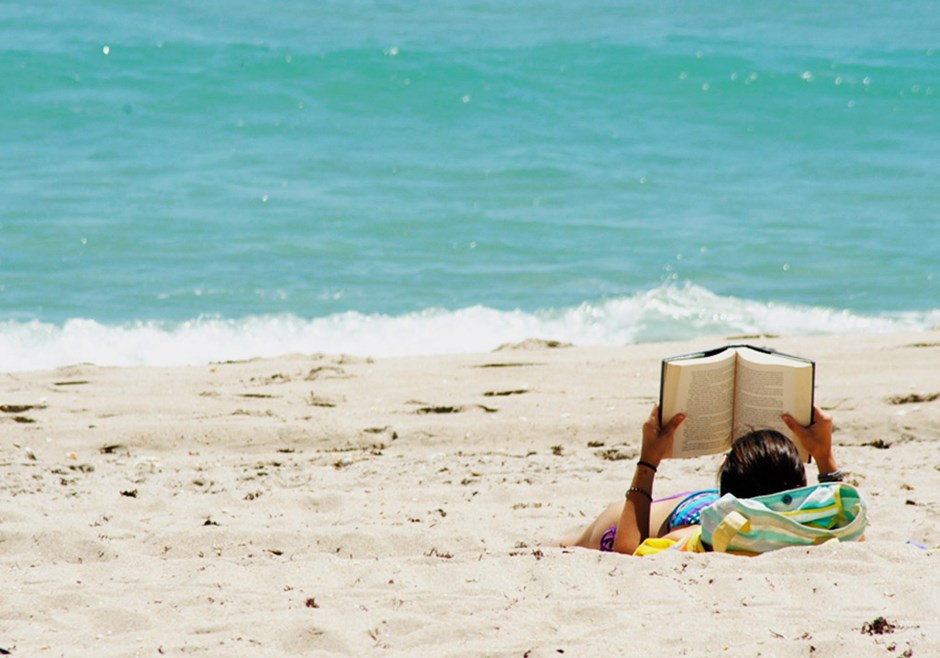 Image: Josué Goge / Flickr
About this time each summer, with precious few weekends before Labor Day, the reading lists we made months ago start to look overly ambitious. Don't worry. We asked our Her.meneutics writers to pick just one book, maybe two, they'd list as must-reads for that last beach trip, afternoon by the pool, lazy day in the backyard, or even free evening lounging on the couch. So pick one, and get going. Also, let us know your favorite reads from this summer in the comments.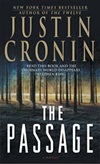 For a mindless but meaningful read that keeps you turning the pages late into the night: The Passage by Justin Cronin Cronin wrote this book in response to his daughter's challenge to write a book about "a girl who changes the world". This dystopian novel is a fusion of horror, science fiction, and fantasy, depicting a post-apocalyptic world in which most of humankind are turned into vampiric creatures. Yet, it's not the vampire aspect of the novel that makes it so appealing; it's how Cronin powerfully depicts human nature—our deepest fears and our strongest loves.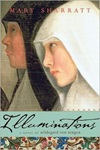 For inspiration: Illuminations: A Novel of Hildegard von Bingen by Mary Sharratt In this historical novel, Sharratt vividly portrays the life of Hildegard von Bingen, the 12th century Benedictine abbess, writer, and composer.
- Halee Gray Scott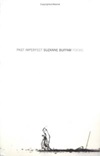 For poetry that'll move you: Past Imperfect by Suzanne Buffam Carry this slim volume by the Canadian poet around with you like a happy secret. The poems, exquisite and carefully wrought, serve as a deterrent to distraction. Read them and become not only more in awe of the details of the natural world around you, but more able to attach words to the swirls of emotion and unspoken thoughts that move inside of us.

For the child at heart: The Miraculous Journey of Edward Tulane by Kate DiCamillo Share this beautiful "children's" book with a young friend, or not. The story will capture your imagination, and it will remind you of how excruciatingly painful (and ultimately rewarding) it is to die to self and to learn, truly, what it is to love.
- Jennifer Grant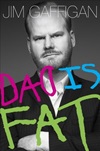 For a blend of humor and heart: Dad Is Fat by Jim Gaffigan Father of five living in Manhattan, Gaffigan offers humorous takes on family and fatherhood with a Catholic lens in his recent memoir Dad is Fat. As the Washington Post's On Faith editor Elizabeth Tenety succinctly sold it to me, "He packaged thoughtful critique of modern family life in self deprecating hilarity."
-Sarah Pulliam Bailey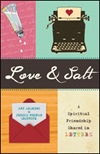 For your spiritual journey: Love and Salt: A Spiritual Friendship Shared in Letters by Amy Andrews and Jessica Mesman Griffith It's not exactly a breezy beach read, but Love and Salt: A Spiritual Friendship Shared in Letters, by Amy Andrews and Jessica Mesman Griffith, will catch and hold your attention, letter by letter. A collection of letters between the two women, the book began as a Lenten exercise but grew into much, much more: a deep friendship, a journal of questions and doubts, a chronicle of celebrations and unexpected death, and the expression of the profound spiritual longings we all share.
- Karen Swallow Prior

For a good cry: Love, Dishonor, Marry, Die, Cherish, Perish by David Rakoff Improbable though it may sound, this slender (120 page) volume of rhyming verse spans a hundred years of American history, from Chicago meatpacking plants to the eve of the 2008 economic crisis, yet never feels overreaching. It explores the truth that "we're creatures of contact. Regardless of whether/We kiss or we wound, still we must come together" as it traces the connections--some painful, some beautiful--between remarkably vivid and memorable characters. (More on the book in this recent post on Rakoff.)
- Rachel Marie Stone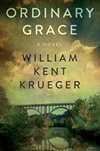 For beautiful storytelling you won't want to put down: Ordinary Grace by William Kent Krueger Like its title, this tale of tragedy in a small Minnesota town has many layers of meaning. In Krueger's rich, heartfelt story, lives are shattered and families torn apart, but the grace of God comes like a "still small voice."
- Gina Dalfonzo

For perspective on "leaning in:" The Feminine Mystique by Betty Friedan Though I read my first book on feminism in high school, I've never gone back to revisit some of the classics from the second wave. Friedan's work still resonates, almost 50 years after its publication. Though I disagree with her on some points, the book provides fascinating and valuable context for today's heated debates of identity and gender.
- Anna Broadway

For theological reflection: Exclusion & Embrace by Miroslav Volf I thought I had an idea of what Jesus meant by "love one another." Reading this book shows me that my definition of love and practice of love is woefully inadequate. I highly recommend this book to everyone, but especially to church leaders.
- Marlena Graves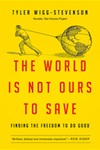 For the Christian activist: The World Is Not Ours to Save by Tyler Wigg-Stevenson Most of us would like to save the world, but none of us is equipped to do so. Many who try are headed for burnout or disillusionment. This book acknowledges that problem and seeks to lay a more honest and workable theological foundation for doing good, a foundation built on the freeing notion that the world is God's, not ours.

For an American classic: Wise Blood by Flannery O'Connor I don't believe Flannery O'Connor ever set out to create a pretty story or a beautiful character. But all of her stories are beautiful because they create pictures of redemption and hope against a bleak and sometimes shocking background. Her grotesque characters aren't well-rounded, but somehow they still remind you of people you know. Wise Blood is typical O'Connor, with a story of redemption that is ugly, amusing, mesmerizing, and sharp.
- Amy Simpson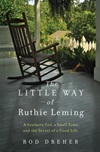 For a tender story of small-town life: The Little Way of Ruthie Leming: A Southern Girl, a Small Town, and the Secret of a Good Life by Rod Dreher Dreher tells his sister Ruthie's story: of her struggle with cancer and of her small Louisiana parish, whose loyalty and everyday kindnesses enfold Ruthie's family in their darkest days. Hardly anyone stays in one place for an entire lifetime. But Ruthie Leming did. And alhough some may have considered her life small, provincial even, the book bears out the brilliant beauty of humble "little" lives such as hers.
-Jen Pollock Michel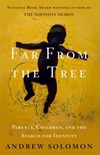 For parents: Far from the Tree: Parents, Children and the Search for Identity by Andrew Solomon Should parents seek to "cure" children of conditions like deafness or autism—or should these conditions, and others, be embraced as identities, and if so, how does that work in ordinary families? Andrew Solomon's wide-ranging research into families dealing with differences of all kinds—from Down syndrome to dwarfism—is an exceedingly thoughtful exploration of the ways in which Tolstoy was wrong: there are many ways to have a happy family.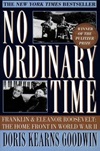 For a history buff: No Ordinary Time: Franklin and Eleanor Roosevelt—The Home Front in World War II by Doris Kearns Goodwin Whatever your politics, Eleanor Roosevelt is an undeniably fascinating figure who transformed the role of First Lady forever, and Doris Kearns Goodwin offers us a glimpse into her role at a crucial and defining point in American history. The insight into FDR's life is interesting, but what really had me riveted was the complex portrayal of Eleanor as an exceedingly strong woman who was at once dazzlingly brilliant and yet often lacked confidence; who radiated positivity and yet struggled with depression.
- Rachel Marie Stone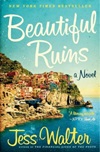 For an adventure between the covers: Beautiful Ruins by Jess Walter It took me over a year to get around to cracking Beautiful Ruins, a decision I both sorely regret and am incredibly glad about. It set the backdrop for a ten-day Hawaiian vacation earlier this summer, taking me at turns through small-town coastal Italy (at the charmingly named "Hotel Adequate View"), gloomy Britain, and present-day Hollywood. The settings became as alive as the characters, no small feat in a novel featuring one of the most lively protagonists in recent memory. Next up, his novel The Zero--I'm happily working my way backwards.
- Laura Ortberg Turner

For mystery lovers: Case Histories by Kate Atkinson My friend Annette recommended Case Histories, the first book in Atkinson's Jackson Brodie series, by describing it as "literary mystery." If that isn't an actual genre, it should be. And Case Histories could be its poster child, as the book (and the subsequent series) offers the best of both great literary fiction and mysteries. Though Brodie is the detective and "hero," Case Histories doesn't rely on cult of personality. Each character is deliciously developed, the plot perfectly thickened, and the conclusion offers just the right hint of a God who still has his hand in it all.
- Caryn Rivadeneira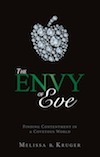 For searching your own heart: The Envy of Eve: Finding Contentment in a Covetous World by Melissa B. Kruger Coveting is destructive, and it's not just about material stuff. Kruger's solidly biblical book reveals the envious heart that women often direct toward the relationships, abilities, and life-stages belonging to others. She encourages women to defeat covetousness by looking to Christ—something I always need to do more of!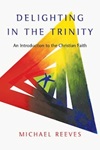 For theology that doesn't require an advanced degree: Delighting in the Trinity: An Introduction to the Christian Faith by Michael Reeves Too often, I have functioned in my Christian life as if the Trinity were an interesting mind-game, a logic puzzle with no practical significance. This summer, Reeves' concise and witty book turned my theology on its head, and convinced me that my faith, my salvation, and my God are nothing if not Trinitarian.
- Megan Hill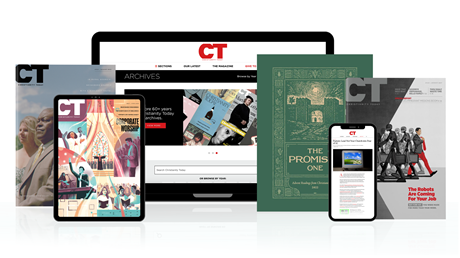 Annual & Monthly subscriptions available.
Print & Digital Issues of CT magazine
Complete access to every article on ChristianityToday.com
Unlimited access to 65+ years of CT's online archives
Member-only special issues
Subscribe
Our Last-Ditch Summer Reading List
Our Last-Ditch Summer Reading List