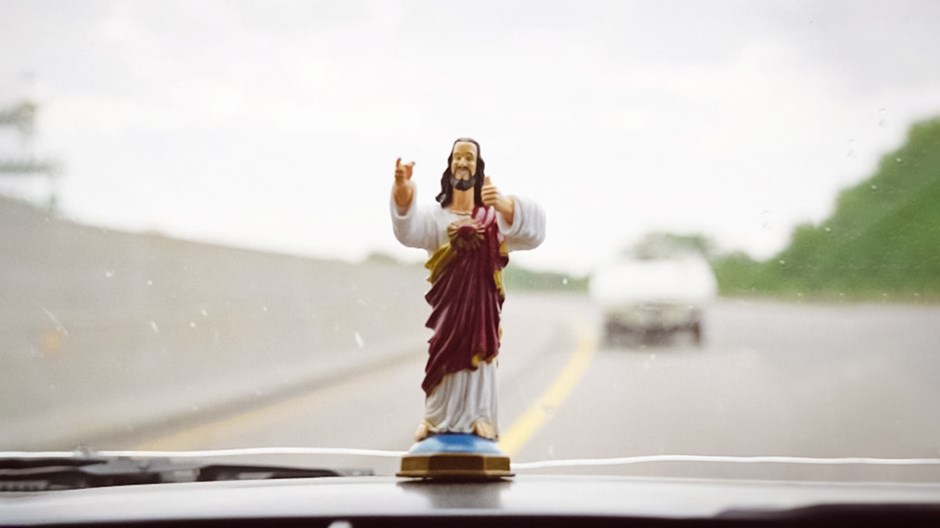 Image: Joseph Novak / Flickr
The notion of Christian celebrity seems so weird. After all, as Christians, we're meant to make much of our God, not of ourselves. Psalm 115:1 tells us, "Not to us, O LORD, not to us, but to your name give glory."
Throughout my own career, I've worried the siren of fame would entice me away from my first love. I've written about Christian celebrity on and off for the past decade, and I had to bring it up again after watching the trailer for the reality show Preachers of L.A. Had to.
While not all famous Christians get to the point where they're driving expensive sportscars and living in mansions that belong on an episode of MTV Cribs, we can't go unaffected by the celebrity-loving culture that surrounds us.
Author Randy Alcorn offered a piece of advice at the first major Christian writers conference I ever attended, and it stuck with me ever since:
The greatest danger of notoriety is you start thinking about you. People then exist to serve you. This is exactly the opposite of the servant mentality. Jesus came to serve, not to be served.
Still, some Christian authors, pastors, pastors, ministry leaders, and performers get enticed by this notion and bend beneath celebrity's pressure. They demand special treatment, live lavishly and recklessly, silence their critics by demonizing them, and surround themselves with people who only sing their praises.
Fans aren't immune, either. We contribute to this culture of celebrity by simply needing, demanding, and feeding it. It's instinctual; research shows it may even be part of our wiring to be influenced by those at the top of the social hierarchy.
We like folks who are well liked by others. We admire high Twitter followings, bestseller status, TV appearances. We go after popularity, forgetting that our own savior did the opposite.
In this Christian celebrity culture, God's kingdom starts to look a lot like a personal kingdom, an empire to one leader, a cult of personality that exists to further the agenda of one. And sometimes those structures oppress their followers.
It's a warning we all must heed. No matter what our sphere, how large our following or platform, none are immune to pride. We may convince ourselves we're about God's work, so we do everything we can to build that empire, forgetting the servant nature of Jesus. It's heady. And it's wrong.
But what about impacting the kingdom of God? What about having famous people use their gigantic platform to woo people to Jesus? While it's not inherently wrong to attain fame or to gain thousands of followers, it is shortsighted to think that only famous people can "make Jesus famous."
The kingdom of God is upside down, counterintuitive. Jesus stooped. He left the nirvana of heaven to hang out on this dusty earth. He made himself nothing (though he is everything) in order to rescue us. And his kingdom didn't inaugurate via star preachers and ministers and authors and speakers and singers and actors. No, it began with ordinary men and women who had been turned upside down by the Preacher who had no place to lay his sacred head.
Jesus takes broken folks, messed up people like me, to show the world that he is amazing. He doesn't need celebrities to do that. Consider the wise words of the Apostle Paul (who certainly had a modicum of fame):
For consider your calling, brethren, that there were not many wise according to the flesh, not many mighty, not many noble; but God has chosen the foolish things of the world to shame the wise, and God has chosen the weak things of the world to shame the things which are strong, and the base things of the world and the despised God has chosen, the things that are not, so that He may nullify the things that are, so that no man may boast before God. (1 Cor. 1:26-29, NASB).
Of course, it's great to see more books, more messages, more sermons given about the greatness of God. But we must be careful that we believe these are the only avenues for God to shine his greatness. And we must examine our hearts if we seem to "need" a celebrity in order to know Jesus.
Idolatry is wrong, even if the object of our idolatry is another Christian. Should we honor our leaders? Of course. But we should not pedestalize them, worship them, or believe them perfect.
Singer and songwriter Michael Card wrote this in his book, Scribbling in the Sand, "Never cease praying that you will not become a star or a celebrity. Donald Davidson has said, "Our culture places an absolute premium upon various kinds of stardom. This degrades and impoverishes ordinary life, ordinary work, ordinary experience.'"
It's time we get back to praising the ordinary folks, dignifying those who serve unseen, to honor those who quietly worship Jesus.
Sometimes I think about the end of time, about the long line of believers awaiting entrance into their eternal reward. And I think I'll be surprised at who will be first and who will be last. Folks without fame may be the most affluent on the streets of gold, and those who sought recognition here left their reward on earth's shores. I hope and pray I won't be the latter.
Mary DeMuth is the author of over a dozen books including her memoir Thin Places, which reveals her story of past neglect and abuse in raw clarity. She speaks around the nation and the world about living an uncaged life. Her greatest accomplishment? A dear, dear family in Texas—a husband of 22 years and three nearly-grown children. In her spare time she gardens, runs, leads a high school girls' group, and cooks-cooks-cooks for family and friends.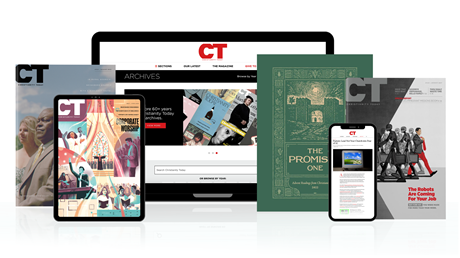 Annual & Monthly subscriptions available.
Print & Digital Issues of CT magazine
Complete access to every article on ChristianityToday.com
Unlimited access to 65+ years of CT's online archives
Member-only special issues
Subscribe
Even Jesus Didn't Live Like a Christian Celebrity
Even Jesus Didn't Live Like a Christian Celebrity