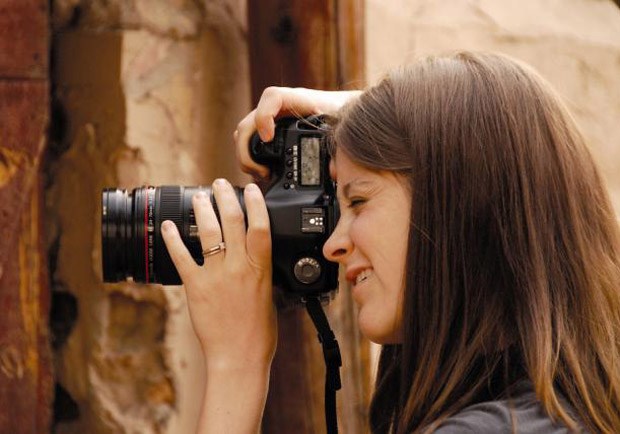 The New Mexico Court of Appeals recently ruled against a photography company that said it refused to photograph a same-sex marriage ceremony. On May 31, the court upheld a ruling by the New Mexico Civil Rights Commission against Elane Photography for violating the state's prohibition against discrimination based on sexual orientation.
In 2006, Vanessa Willock asked Elane Photography in Albuquerque to photograph her same-sex commitment ceremony. Elane declined because it photographs only traditional weddings, not same-sex weddings. Willock filed and won a claim with the commission, alleging that she was discriminated against based on her sexual orientation. We collected the arguments over specific issues below:
Discrimination or rights of conscience?
The Alliance Defense Fund, which represents Elaine and Jon Huguenin, co-owners of Elane Photography in Albuquerque, argued that the Huguenins were simply sticking to their beliefs.
"Should the government force a videographer who is an animal rights activist to create a video promoting hunting and taxidermy? Of course not, and neither should the government force this photographer to promote a message that violates her conscience," said senior counsel Jordan Lorence. "Because the Constitution prohibits the state from forcing unwilling artists to promote a message they disagree with, we will certainly appeal this decision to the New Mexico Supreme Court."
Who's protected?
The court said there was a difference between denying services to someone who wants you to promote a cause you disagree with and telling someone that you will not work with them because of their sexual orientation. According to the court, Elane Photography had the right to refuse to work with children, for example, because they were not protected by the New Mexico Human Rights Act. The court said that the act prohibits businesses that offer services to the public from refusing services based on "race, religion, color, national origin, ancestry, sex, sexual orientation, gender identity, spousal affiliation[,] or physical or mental handicap."
Do acts define self-identification?
Elane Photography argued that it did not discriminate against Willock because of her sexual orientation. The problem was not that Willock is a lesbian but that the job was for a same-sex wedding. Elane Photography said it would be willing to take her portrait or take pictures of her wedding if, despite being a lesbian, she married a man.
However, the Supreme Court ruled in its 2003 decision in Lawrence v. Texas that one cannot differentiate between sexual orientation and the acts that define that orientation. For instance, refusing to photograph a same-sex ceremony discriminates against gays just as turning down a bar mitzvah would be an act against Jews.
What about artistic expression?
Elane Photography said that they had a right to refuse to photograph a same-sex ceremony because doing so would force them to portray support for same-sex marriage. Elane said that photography was expression and that as artists, they could not be told what to photograph.
"We should encourage business owners to operate their businesses with ethics and higher principles so that they do not mindlessly dispense goods and services with no thought to the impact of their actions. The Constitution protects people's expression of their views, even when it comes in a commercial context," said Lorence.
The court disagreed. "By taking photographs, Elane Photography does not express its own message," the judges said. "Rather, Elane Photography serves as a conduit for its clients to memorialize their personal ceremony. Willock merely asked Elane Photography to take photographs, not to disseminate any message of acceptance or tolerance on behalf of the gay community."
Religious freedom or regulations?
The photographers said that the law was infringing on their religious freedom. They said that they were being forced to choose between their livelihood and their religious beliefs.
The court said that Elane Photography was not forced to do business in New Mexico. And when the photographers voluntarily entered into a public marketplace, they came under the same regulations that affect every other business in the state.
"This does not deny Elane Photography the right to express its religious opinion," the court said. "The owners are free to express their religious beliefs and tell Willock or anyone else what they think about same-sex relationships and same-sex ceremonies."
Future?
Almost half of the states have non-discrimination laws similar to the New Mexico Human Rights Act.  New York and New Hampshire have some exemptions for religious organizations that provide marriage services. The ADF said that the case is not over, and Elane Photography will appeal to the New Mexico Supreme Court.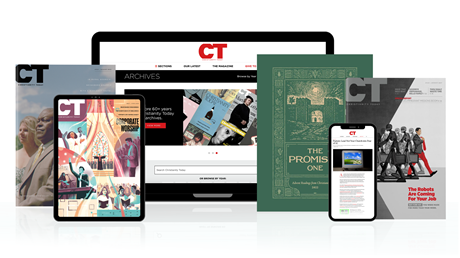 Annual & Monthly subscriptions available.
Print & Digital Issues of CT magazine
Complete access to every article on ChristianityToday.com
Unlimited access to 65+ years of CT's online archives
Member-only special issues
Subscribe
Declining to Photograph a Same-Sex Ceremony: Is It Legal to Refuse a Gay Client?
Declining to Photograph a Same-Sex Ceremony: Is It ...