Nobody knows when the NFL season will start, but that isn't stopping Tim Tebow from building his brand during the lockout. The Denver Broncos' second-year quarterback recently released his memoir, Through My Eyes (HarperCollins), which replays the stories behind his mother's difficult pregnancy with him, the Heisman trophy win, and the first-round NFL selection. During his college football years, Tebow became noticed among Christians for more than his athletic ability after he put Bible verses on his eye black. CT recently spoke with Tebow about why he remains vocal about his faith, fallen Christian athletes, and the absence of his biblical eye black.
Does it surprise you at all that you've become kind of a Christian celebrity?
I'm blessed to have a little bit of success in football. My biggest goal with that pedestal is to be a good role model and to take that whatever it is (platform, celebrity, whatever you want to call it) and be a great model and inspire. I'm thankful for the ability to share my faith in a lot of different places. It's something that I take as a responsibility and an obligation to handle as best as I can.
I imagine you get some criticism for being outspoken about your faith as being over the top or maybe an attempt to build a certain image. Has being so outspoken about your faith hurt you at all?
Well, being outspoken about my faith isn't just something that I do; it's who I am because my faith isn't just a little piece of my life. It is my life. It's not a question of whether I'm outspoken about it or not. I'm definitely not ashamed of it. And first off, I'm extremely proud of my faith. I try to be as real and honest about everything and very genuine with people and say, "Listen, I'm a Christian and I'm not perfect. I screw up every day, but I think that's what grace is all about."
Other Christians in sports, like Butler basketball coach Brad Stevens, have been quieter about their faith. Is it ever more effective for coaches or athletes in certain positions to be more subtle about their faith? Or is it always good to be open about it?
It's something you have to handle with class and be real about it, not be like overly judgmental or dig into people with other faiths. It's about accepting everybody for who they are and being real with them. They have to handle, as best they can, how they're trying to handle their witness and who they're trying to affect. Every situation is very different.
Even as you're trying to use your platform for good, do you ever wonder or worry about the idea that you might contribute to a culture of celebrity obsession or idolatry?
I don't necessarily think about that too much, but when people look at me or look up to me, hopefully they see that it's not about me. It's having a relationship with Christ, and it's a lot bigger than me. And that's what I'm living for—it's not the money or the fame. It's having a relationship with Christ, impacting a lot of people and trying to help, encourage, and inspire people.
Occasionally we'll see a Christian athlete who has been vocal about their faith fall into alcohol, drugs, or something similar. Do you worry that you might feel the pressures that come with being in professional sports?
People have to realize that just because you're a Christian, it doesn't mean that you're perfect, because every once in a while everyone stumbles. Living by faith is about when you do mess up, getting back up, brushing yourself off, and keep trying to improve where you mess up or where you have temptation. I screw up all the time. I'm not saying you have to be perfect because you can't, but our goal is just trying to improve.
NFL writer David White, who is leaving sports journalism for full-time ministry, recently wrote, "Thou shalt absolutely not say your team won because it was God's plan. What does the Lord have against the other team?" Should Christian athletes avoid attributing their wins to God? Does it risk gloating or pride or making the other team seem like they're not on God's side?
I don't think it risks anything to say that that something was God's plan. At the end of the day, everything is God's plan and he cares about what we do. He cares about our hearts, how we play the game, and how we treat people. He's definitely involved with how we handle sports and not just the outcome of it. I'm proud when athletes mention God in any way. When they have an opportunity to mention God, I applaud them for doing it and having the courage to do so. I can understand the writer's point as well, though.
As the NFL owners and players struggle over contracts, is there a Christian perspective on the lockout?
This lockout is about a lot more than just money. Yes, the biggest thing about this lockout is money, but there's a lot of other things that are being measured and being negotiated. I will not be heavily involved, because there are other things that I'm going to continue to work on during this time. I learned a long time ago not to worry about things that I can't control, so I'm not going to spend time worrying about it.
The ad you did for the 2010 Super Bowl created a stir initially but turned out to be more neutral politically. Are broadly pro-family messages more effective than specific stances on abortion?
That message was just about my mother's love for me and about her giving me a chance and her having the courage to do what she believed was right. That commercial wasn't knocking anyone. It was just talking about the sanctity of life and how amazing life is.
You have appeared in some Jockey ads recently. Are there any specific products you would decline to advertise because of your personal beliefs?
The main things I look for are whether I believe in it, it fits my character, and it fits what I do. But the products I'm behind are ones that I believe work. I use it and also believe in the people behind it. I believe in their integrity. There are some great products, but if it's not something I truly believe in because I'm not using it every day then I'm not going to endorse it.
Do you have any regrets or anything looking back on the path you have taken?
I'm a firm believer in everything happening for a reason and that God has a plan. There may be times where I want to take back something in a game, but I learn from it to improve.
During your college career, some reporters asked you whether you were a virgin or not. Is the climate in the NFL better or worse? Do you face similar questions?
I guess you will. But I think most people just know who I am and where I stand, and they respect me for that because I stand up for what I believe in. I don't think that there's been too much adversity or anything that's been hard to deal with.
You shifted from putting Bible verses on your eye black to putting them on your wristband due to NFL rules. Will you continue to do that?
Now I can't put it on a wristband, so who knows? Maybe I'll try to find a different way to put it on somewhere.
Maybe your shoe?
I'll figure it out.
Related Elsewhere:
Through My Eyes is available from ChristianBook.com and other book retailers.
Previous coverage of Tim Tebow includes:
Tebow Says Focus Ad Cost Him Potential Sponsors | The former Florida Gators quarterback has still picked up deals with Nike and EA Sports. (April 21, 2010)
Tebow Ad Scores With Pro-Life Groups | Pro-life groups cheer for surprisingly subtle Focus on the Family Super Bowl ad. Plus, talk about Haiti's foreign debt, gays in the military, immigration, and recommendations from Planned Parenthood. (February 12, 2010)
An Open Letter to Tim Tebow's Fans | The Gators quarterback, a devout Christian, practically walks on water. But give him a break. Please. (August 31, 2009)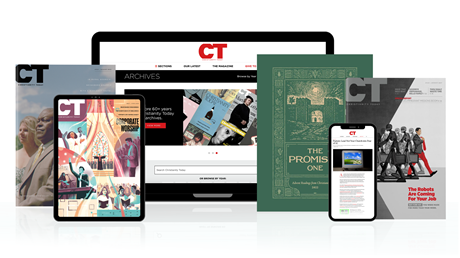 Annual & Monthly subscriptions available.
Print & Digital Issues of CT magazine
Complete access to every article on ChristianityToday.com
Unlimited access to 65+ years of CT's online archives
Member-only special issues
Subscribe
Q & A: Tim Tebow on Faith, Fame, & Football
Q & A: Tim Tebow on Faith, Fame, & Football