About a third of all missionaries for Wycliffe Bible Translators use e-mail to communicate daily with friends, family, and supporters back home, according to a recent survey by Wycliffe Bible Translators.
Wycliffe president Bob Creson said he was a little surprised at how much internet access missionaries had, but he wasn't shocked. "One of the people I follow on Twitter posts from remote Uganda," he said. "I get better cell phone coverage in remote parts of the world than I do sometimes at home."
Nearly 70 percent of those surveyed had more than 40 hours per week of Internet access while in the field. Nearly 75 percent of respondents had regular access to high-speed cable or DSL connections.
"Technology is changing both the opportunities and expectations associated with missionary life," said Steve Moore, president and CEO of the Mission Exchange. "With Skype, along with dedicated web pages that stream blogs, videos, and provide email notification when a prayer request is updated, and can operate behind a basic password protected secured site, missionaries have many different ways to keep in touch with their family and supporters."
Grandparents, after managing time zone issues, can use webcams to read stories to their grandchildren and keep visual track of their growth, he said.
More than half of those surveyed said the ability to maintain an online connection to home helps to extend longevity in the field.
"When my wife and I first went to Cameroon back in the 'Dark Ages' of 1987, we had one land line to our center," Creson said. "We had to sign up if we wanted to make phone calls. I remember planning three weeks in advance if we wanted to call our folks."
Missionaries today can e-mail or text their families instantly, and much more cheaply, than before, Creson said. That connection helps people to stay longer than they might otherwise, he said. There are also significant implications for communicating with donors, he said.
"People don't give because you need money," he said. "They give because of the vision they share with you. To be able to communicate with donors in real time is huge."
When Paul Bergsma headed for the Latin American mission field in 1970, he used ham radio to communicate with his family at home.
"Today, with blogs, missionaries are doing continuous updates on what they're doing," said Bergsma, who is a missionary in residence at Calvin Theological Seminary. "The whole nature of communications and what the churches expect from their missionaries in terms of being informed has also changed."
Internet communication can ease the disconnection and disruption that longer furloughs may cause in field work, Bergsma said. "I've been teaching, and I can continue to teach my course while on furlough. I can do it online."
But the ability to work on two continents simultaneously also makes for a heavier workload, Bergsma said. "You're not going to have time for that renewal you were anticipating if you continue with the work pressure just because it's available."
Otherwise, he said, missionaries will go back almost as tired as when they left.
Missionaries juggling work in several different time zones have to do it faster than before, said Kurt Selles, who has used letters, faxes, and e-mails in his mission work since the late 1980s.
"There's a real tyranny of the urgent about it," said Selles, now the director of the Global Center at Beeson Divinity School. The bureaucracy of mission work can also add to the frustration, he said. Where missionaries used to make decisions on their own, now mission agencies can have a larger voice in the work. And while there's a stronger sense of being connected to those who are far away, there's also less time spent engaging with those around you.
"The real danger is it can take you away from the people you've gone to serve," he said. "It's really a huge distraction."
This can be especially difficult if missionaries are facing a job they know will be difficult, said Nita Zelenak, spokesperson for New Tribes Mission: "If you're homesick, it's easy to keep writing home instead of being well-connected where you are."
Southern Baptist missionaries are encouraged to be disciplined in their approach to internet communication, said Wendy Norvelle, spokesperson for the SBC's International Mission Board. "They can be consumed with communication and not be about their main task," she said. "But that's not a problem that is simply for personnel overseas. That is a challenge we face in our everyday lives."
Related Elsewhere:
More articles on missions and technology are available on our site.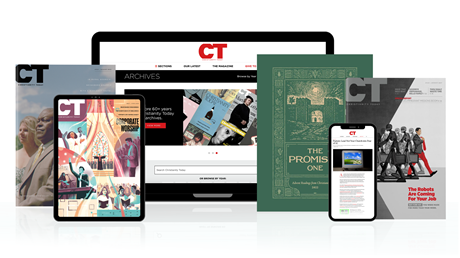 Annual & Monthly subscriptions available.
Print & Digital Issues of CT magazine
Complete access to every article on ChristianityToday.com
Unlimited access to 65+ years of CT's online archives
Member-only special issues
Subscribe
For Many Missionaries, More Tech Means Shorter Furloughs
For Many Missionaries, More Tech Means Shorter Furloughs