Editor's Note: Christopher Hitchens has died at the age of 62. A statement from Vanity Fair said that he died Thursday night at cancer center in Houston of pneumonia, a complication of his esophageal cancer. CT asked Douglas Wilson to weigh in on the life and death of the prominent atheist. (The image on our homepage features Wilson, left, and Hitchens in a mock arm wrestling match.)
Christopher Hitchens was a celebrity intellectual, and, as such, the basic outlines of his life are generally well known. But for those just joining us, Christopher Hitchens was the older of two sons, born to Eric and Yvonne in April 1949. He discovered as a schoolboy that probing questions about the veracity of the Christian faith were part of a discussion that he "liked having." His younger brother, Peter, followed him in unbelief. But unlike Christopher, Peter publicly returned to the Church of England, the communion where they had both been baptized.
Christopher spent some time in the 1960s as a radical leftist, but of course that was what everybody was doing back then. Somehow Christopher managed to do this and march to a different drummer, doing his radical stint as part of a post–Trotskyite Luxemburgist sect. He graduated from Balliol at Oxford, and soon became established as a writer, the vocation of his life, one in which he excelled. As a writer and thinker, he was greatly influenced by (and wrote about) men like George Orwell and Thomas Jefferson, while as the same time reserving the right to attack any sacred cow of his choosing—and the more sacred, the better. He is widely known for his scathing attack on Mother Teresa, and when Jerry Falwell passed away, he spent a good deal of time on television chortling about it.
But this was all part of Christopher's very public rhetorical strategy, not a function of an inability to domesticate a surly temperament. He was actually an affable and pleasant dinner companion, and fully capable of being the perfect gentleman. He was fully aware of the authority an enfant terrible could have, provided he played his cards right, and this was a strategy that Hitchens employed very well indeed. One man who delivers a terrible insult is banned from television for life, and another man, who does the same thing, has people lining up with invitations and microphones. In case anyone is wondering, Christopher was that second man.
A defining characteristic of his life was a willingness to break with the last group he was identified with. Whenever Orwell's "smelly little orthodoxies" began to develop, Christopher would be down the road. One of his books was Letters to a Young Contrarian, and that word contrarian appears to describe Christopher's approach to the desirability of not quite fitting in. After the attacks of September 11, he surprised a number of people with his full-throated support of the Iraq war, and he became a vigorous defender of the Western response to what he identified as "fascism with an Islamic face." As a result, he soon became identified with neoconservatives (who also supported the war), but he vigorously denied being a conservative of any stripe. At the same time, he found himself on the same side of a significant issue with George W. Bush, for example, while his former fellow leftists were most emphatically not.
I came to know Christopher during the promotion tour for his atheist encyclical, God Is Not Great. True to form, Christopher did not want to write a book attacking God and his minions only to have the release be a wine and cheese party in Manhattan with a bunch of fellow unbelievers, where they could all laugh knowingly about the rubes and cornpones down in the Bible Belt. So he told his publicist that he wanted to debate with any and all comers, and in the course of promoting his book, he did exactly that. I believe his book tour began in Arkansas, and the range of his debate partners included Al Sharpton, Dinesh D'Souza, and numerous others. In response to this general defiance he delivered to the armies of Israel, my agent Aaron Rench contacted Christianity Today to see if they would be willing to host a written exchange. They were, and when Christopher was contacted, he quickly agreed as well. That online exchange attracted some attention, and the debate was made into a small book (Is Christianity Good for the World?). The short promotion tour for the release of the book was a series of debates that Christopher and I held in New York, Philadelphia, and Washington, which were filmed for the documentary Collision.
As a result of all this, we were thrown together in a number of situations. One time we shared a panel in Dallas, and I told the crowd there that if Christopher and I were not careful, we were in danger of becoming friends. During the time we spent together, he never said an unkind thing to me—except on stage, up in front of everybody. After doing this, he didn't wink at me, but he might as well have.
So we got on well with each other, because each of us knew where the other one stood. Eugene Genovese, before he became a believer, once commented on the tendency that some have to try to garner respect by giving away portions, big or small, of what they profess to believe. "If other religions offer equally valid ways to salvation and if Christianity itself may be understood solely as a code of morals and ethics, then we may as well all become Buddhists or, better, atheists. I intend no offense, but it takes one to know one. And when I read much Protestant theology and religious history today, I have the warm feeling that I am in the company of fellow unbelievers" (The Southern Front, pp. 9–10). Ironically, the branch of the faith most interested in getting the "cultured despisers" to pay us some respect is really not that effective, and this is a strategy that can frequently be found on the pointed end of its own petard. Respectability depends on not caring too much about respectability. Unbelievers can smell accommodation, and when someone like Christopher meets someone who actually believes all the articles in the Creed, including that part about Jesus coming back from the dead, it delights him. Here is someone actually willing to defend what is being attacked. Militant atheists are often exasperated with opponents whose strategy appears to be "surrender slowly."
G. K. Chesterton once pointed to the salutary effect that the great agnostics had on him—that effect being that of "arousing doubts deeper than their own." Christopher was an heir of the Enlightenment tradition, and would have felt right at home in the 18th-century salons of Paris. He wanted to carry on the grand tradition of doubting what had been inherited from Christendom, and to take great delight in doubting it. This worked well, or appeared to, for a time. But skepticism is a universal solvent, and once applied, it does not stop just because Christendom is gone. "I think, therefore I am. I think." We pulled out the stopper of faith, and the bathwater of reason appeared undisturbed for a time. But modernism slowly receded and now postmodernism is circling the drain. Our intelligentsia needs to figure out how to do more than sit in an empty tub and reminisce about the days when Voltaire knew how to keep the water hot.
Christopher knew that faithful Christians believe that it is appointed to man once to die, and after that the Judgment. He knew that we believe what Jesus taught about the reality of damnation. He also knew that we believe—for I told him—that in this life, the door of repentance is always open. A wise Puritan once noted what we learn from the last-minute conversion of the thief on the cross—one, that no one might despair, but only one, that no one might presume. We have no indication that Christopher ever called on the Lord before he died, and if he did not, then Scriptures plainly teach that he is lost forever. But we do have every indication that Christ died for sinners, men and women just like Christopher. We know that the Lord has more than once hired workers for his vineyard when the sun was almost down (Matt. 20:6).
We also know that Christopher was worried about this, and was afraid of letting down the infidel team. In a number of interviews during the course of his cancer treatments, he discussed the prospect of a "death bed" conversion, and it was clear that he was concerned about the prospect. But, he assured interviewers, if anything like that ever happened, we should all be certain that the cancer or the chemo or something had gotten to his brain. If he confessed faith, then he, the Christopher Hitchens that we all knew, should be counted as already dead. In short, he was preparing a narrative for us, just in case. But it is interesting that the narrative he prepped us with did not involve some ethically challenged evangelical nurses on the late shift who were ready to claim that they had heard him cry out to God, thus misrepresenting another great infidel into heaven. It has been done with Einstein, and with Darwin. Why not Hitchens? But Christopher actually prepared us by saying that if he said anything like this, then he did not know what he was saying.
This is interesting, not so much because of what it says about what he did or did not do as death approached him, and as he at the same time approached death. It is interesting because, when he gave these interviews, he was manifestly in his right mind, and the thought had clearly occurred to him that he might not feel in just a few months the way he did at present. The subject came up repeatedly, and was plainly a concern to him. Christopher Hitchens was baptized in his infancy, and his name means "Christ-bearer." This created an enormous burden that he tried to shake off his entire life. No creature can ever succeed in doing this. But sometimes, in the kindness of God, such failures can have a gracious twist at the end. We therefore commend Christopher to the Judge of the whole earth, who will certainly do right. Christopher Eric Hitchens (1949-2011). R.I.P.
Related Elsewhere:
Christianity Today hosted debates between Christopher Hitchens and Douglas Wilson back in 2007 on "Is Christianity Good for the World?"
Part 1 | Part 2 | Part 3 | Part 4 | Part 5 | Part 6
Nate Wilson also wrote On the Road with Atheism Part I and On the Road with Atheism II about Hitchens and Wilson together again in 2008.
Hitchens' God Is Not Great: How Religion Poisons Everything, Thomas Jefferson: Author of America, Thomas Paine's "Rights of Man," Letters To a Young Contrarian, and Why Orwell Matters; and Wilson's Letter from a Christian Citizen, Reforming Marriage, and A Serrated Edge: A Brief Defense of Biblical Satire and Trinitarian Skylarking are available from Amazon.com and other retailers.
CT has more coverage of Christopher Hitchens and Atheism.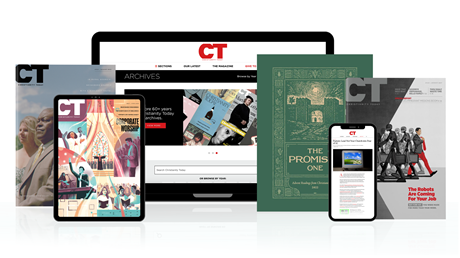 Annual & Monthly subscriptions available.
Print & Digital Issues of CT magazine
Complete access to every article on ChristianityToday.com
Unlimited access to 65+ years of CT's online archives
Member-only special issues
Subscribe
Christopher Hitchens Has Died, Doug Wilson Reflects
Christopher Hitchens Has Died, Doug Wilson Reflects