Splashed across the front page of The New York Times last week was a sobering report on the demise of picture books, a long-standing staple of children's literature. According to the NYT, more parents are giving their children text-heavy books instead in preparation for rigorous standardized testing. As one bookstore manager said, "I see children pick up picture books, and then the parents say, 'You can do better than this, you can do more than this.' It's a terrible pressure parents are feeling—that somehow, I shouldn't let my child have this picture book because she won't get into Harvard."
We at Her.meneutics don't believe picture books are going away anytime soon. Our blog roll includes many writers who are parents and have found a handful of picture books to be an essential part of her family's bedtime ritual. One blogger, Elrena Evans, even has completed Ph.D. work in children's literature. As for myself, I grew up with a mom who was a children's librarian and who still insists on reading picture books to her grown-up children. We took the NYT report as a chance to reiterate our appreciation for how picture books ignite our and our children's early imaginations and quicken our awe at God's big world. Here are some of our favorites. Share yours in the comments section below.
The Giving Tree, by Shel Silverstein
I've deeply appreciated this book since the first time I read it, around first grade. I am pulled into Silverstein's delightful story and illustrations about a tree who over and over again, joyfully and without reservation, gives of herself to provide for a boy. It is a story about love and self-sacrifice. Since childhood, I've wondered how the tree could be so utterly selfless. ~Marlena Graves
The Mysteries of Harris Burdick, by Chris Van Allsburg
Our family engaged this book with our children in the 1980s and '90s. Each page is a beautifully illustrated black and white drawing, a "mystery" with a title and first line. The rest of the story gets crafted by the parents' and children's imagination. Mark, my husband, used the book with our daughters more than I did, because he was the master storyteller. They would pick a page, and he would spin a tale. It's a marvelous way to bring storytelling back into our and our children's imaginations. ~Lisa Graham McMinn
Love You Forever, by Robert Munsch
This book was a family favorite when my children were young. It's about the commitment of parents and children to care for one another throughout the stages of life. When my son Gabriel died, his brother placed our worn copy in his coffin. This year I found another copy that Gabriel gave me as a gift in 2004. Inside he wrote a note saying how much it meant to him that I had read to him and his brother when they were young. He also promised to take care of me when I am old like the son in the book takes care of his mother when she is too old to care for him. My son couldn't keep that promise, but I deeply cherish the thought that he wanted to, and it speaks to the power of picture books that this one's message resonated with him and his brother into adulthood. ~Christine A. Scheller
Time of Wonder, by Robert McCloskey
While I enthusiastically recommend McCloskey's better-known books—Blueberries for Sal, One Morning in Maine, and Make Way for Ducklings—I urge readers not to overlook his lesser-known 1957 Caldecott winner. Dreamy watercolor illustrations and second-person narration envelop the reader in a meditative space perfectly suited to the book's subject: the end of a family's summer vacation at the seashore in Maine. The book explores the beauty, power, and mystery of nature with a subtle yet reverent awareness of a Creator. In a time when children have too much stuff and little time outdoors, Time of Wonder's pace and focus is refreshingly slow, thoughtful, and does what the best literature does—expands the reader's love for life outside its pages. ~Rachel Marie Stone
What Was I Scared Of? by Dr. Seuss
Children have many things to fear. Theodor Giesel understood that, as this gem, about a Seussian creature who runs into a spooky "pair of pale green pants, with nobody inside them!" demonstrates. The narrator can't escape the legless pants, whether he's riding a bike in Grin-itch or fishing on Roover River. But he finally sees that the pants are as scared of him as he is of the pants and befriends them—as silly as that sounds. I vividly remember my mom's spooky inflection as she got to the lines about the pants, as well as my palpable relief when the narrator realizes he has nothing to fear. ~Katelyn Beaty
The Keeping Quilt, by Patricia Polacco
This tells the story of a turn-of-the-20th-century Jewish immigrant family by following the journey of a quilt crafted from bits and pieces of worn clothing they brought from the old country. Subsequent generations use the quilt for everything from chuppah (wedding canopy) to a baby blanket. The lively illustrations and Polacco's shimmering words are a beautiful reminder that traditions shape every family's past, present, and future. ~Michelle Van Loon
Millions of Cats, by Wanda Gag
My recommendation is actually the first-ever picture book! Amazon calls it "a wonderful tale of vanity versus humility," which it is, though I think it's more about greed and wanting more than you need. But it has magical folk-art woodcut-style illustrations. Picture books are so much more than the story. When the text is well-written, they provide an encounter with poetry. And when the illustrator is a consummate artist, picture books offer an encounter with art. ~Hannah Faith Notess
Splat the Cat, by Rob Scotton
I love picture books that are fun to read out loud so I can employ dramatic flourishes or get caught up in rhythms and rhymes. A current favorite is Splat the Cat, about an anxious cat's first day of school. Whenever I read his teacher's name, "Mrs. Wimpydimple," my kids are overcome with giggles. Nothing helps me leave behind the day's stress and be present to my kids more than this picture book. ~Ellen Painter Dollar
The Berenstain Bears series, by Stan and Jan Berenstain
Brother and Sister Bear (and sometimes Papa, too) always had growing-up lessons to learn. These books are especially dear to me because as a kid, my dad would take my sister and me to breakfast and then to a locally owned bookstore to pick out a book on Saturday mornings. Thanks to this tradition, the Berenstain Bears now take up an entire shelf of my bookcase. ~Elissa Cooper
Somebody Loves You, Mr. Hatch, by Eileen Spinelli
What a miserable existence. Mr. Hatch lives alone. He has no friends. He works at a shoelace factory. His only indulgence, if you can believe it, is the occasional prune. But then something miraculous happens. He receives an unexpected, splendid gift, and his life is forever changed. I have fought back tears—usually without success—every time I have read this redemptive story. ~Jennifer Grant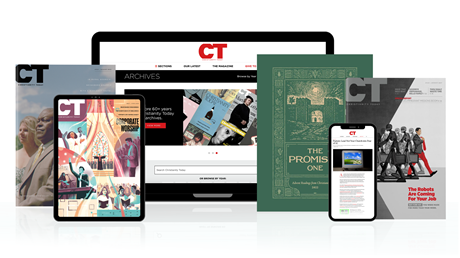 Annual & Monthly subscriptions available.
Print & Digital Issues of CT magazine
Complete access to every article on ChristianityToday.com
Unlimited access to 65+ years of CT's online archives
Member-only special issues
Subscribe
Her.meneutics' Favorite Picture Books
Her.meneutics' Favorite Picture Books