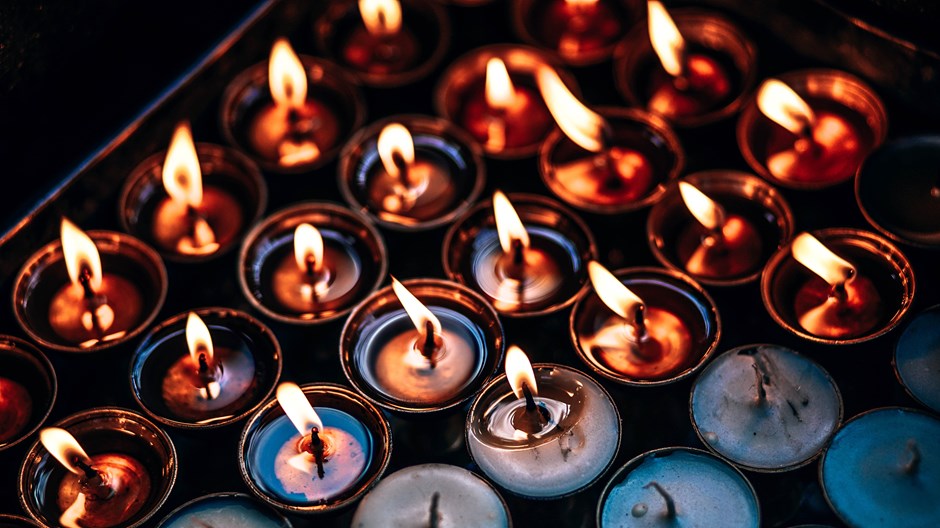 In case you hadn't noticed the inflatable purple spiders dotting the lawns of suburban neighborhoods or been tempted by those Venti-sized bags of mini Snickers, this Sunday is Halloween. What kind of story will your church tell itself about the holiday?
Shortly after I came to faith in Christ, during my teens, I attended a haunted house sponsored by a parachurch organization. Busloads of youth group kids and their non-Christian friends came to the well-publicized event. The affair offered an in-your-face spiritual confrontation, presenting teens with sensationalized images of gore and death so they would choose life with Jesus. I didn't disagree with the message being proclaimed, but even my teen self rebelled against the exploitative nature of the event. I felt it turned the horrific realities of death and evil into de-fanged caricatures of themselves.
Fast forward a few years. As a parent, I wanted to help my children navigate a season broadcasting spiritual messages I couldn't embrace. As many Protestant churches have, our church offered a Harvest Fest alternative party, complete with carnival games, costumes (positive characters only, Bible character preferred), and evangelistic tracts, along with an impressive haul of candy and trinkets. One of the kids called it the "Not Halloween" party.
Hell houses and Not Halloween parties. Is this the best we can do this time of the year?
I began to ask this question in earnest after reading Jon Sweeney's The Lure of Saints: A Protestant Experience of a Catholic Tradition. Sweeney grew up in a conservative evangelical household. As an adult, he found himself wrestling with questions about the mystery and the historicity of his faith. Though at the time he wrote the book he had not crossed the Tiber, he found his questions affirmed in some of the writings and practices of the Catholic Church. Sweeney discovered unlikely companions by connecting with the lives of some of the flesh-and-blood members of the church over the past 2,000 years, men and women known as saints.
The book debunks some Protestant myths about Catholic belief, and affirms some others. But its key message is that we have a "cloud of witnesses" surrounding us as we run the race marked for us by God (Heb. 12:1). This cloud is not a two-dimensional background wallpaper but an eternal, living, multi-dimensioned community. And we are part of it.
I did not agree with all of Sweeney's conclusions. But he got me thinking about how evangelicals have often ridden the pendulum swing like Tarzan as far away from the topic of saints because of what we are not—Catholic—instead of who we are. God calls his children saints.
October 31, also known as All Hallows' Eve, is the warm-up act for All Saints' Day on November 1. Evangelicals without a liturgical background may not know much about All Saints' Day (to learn more, read these CT articles). If ever there was a generation of people sorely in need of spiritual role models, we are it. No matter how we choose to observe Halloween, those of us attending non-liturgical churches can take a modest step toward telling ourselves a different kind of story this Sunday. Pastors might include the story of a saint in their sermons. Parents could make a point to share the story of a saint or two.
Of course we can engage with these stories throughout the year, but there is great value in intentionally joining with other believers worldwide and throughout the centuries in a "Memorial Day" of sorts that belongs uniquely to us. We belong to a fellowship that includes the sometimes-stumbling biblical matriarch Sarah; the fiery intensity of Stephen, the first Christian martyr; the contemplative longings of John of the Cross; the missionary zeal of Amy Carmichael; and countless others known only to God.
More, All Saints' Day is not about remembering just the saints with brand recognition. It's designed to thank God for the gift of a praying great-grandma in our family tree, a friend who sacrificially provided for his family by working two jobs before he died of cancer at age 42, and an anonymous old woman who quietly fed the poor in Jesus' name when she thought no one was watching.
As we remember, The Book of Common Prayer offers a 79-word way to respond:
Almighty God, who hast knit together thine elect in one communion and fellowship in the mystical body of Your Son, Christ our Lord: Give us grace so to follow Your blessed saints in all virtuous and godly living, that we may come to those ineffable joys that thou hast prepared for those who unfeignedly love thee; through the same Jesus Christ our Lord, who with thee and the Holy Spirit liveth and reigneth, one God, in glory everlasting. Amen.
As we remember, we affirm that we are bound together with all the saints in Christ. All Saints' Day is the one Halloween party the church alone can throw.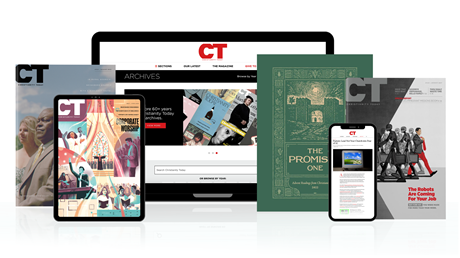 Annual & Monthly subscriptions available.
Print & Digital Issues of CT magazine
Complete access to every article on ChristianityToday.com
Unlimited access to 65+ years of CT's online archives
Member-only special issues
Subscribe
The Best Christian Halloween Party
The Best Christian Halloween Party