true
"Who is Salt?" That question drives this movie's marketing campaign and truly does propel the film along for its 100-minute runtime. But you wouldn't be wrong in thinking it sounds like a bit of an identity crisis.
Salt is less a thoughtful political thriller than it is an action vehicle for Angelina Jolie, no slouch when it comes to stunt work (Tomb Raider, Mr. and Mrs. Smith). Think of this film as the feminine version of The Bourne Identity crossed with The Fugitive with a little bit of The Manchurian Candidate thrown in.
The movie opens by introducing us to its namesake character two years ago. CIA operative Evelyn Salt (Jolie) is captured, interrogated, and tortured by soldiers in North Korea, but eventually released thanks to the efforts of her colleague Ted Winter (Liev Schreiber) and her soon-to-be husband Mike Krause (August Diehl).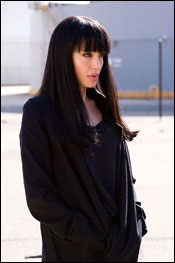 Cut to the present day. Salt is about to head home and celebrate her wedding anniversary when a mysterious Russian named Orlov (Daniel Olbrychski) turns himself in, asking to defect. During his interrogation, Orlov reveals to Salt that the Russian government had a secret training program for sleeper agents (beginning with Lee Harvey Oswald), creating assassin-spies from a young age to infiltrate the U.S. government. He then drops the biggest bombshell: That Salt is also one of these spies, with plans to kill the Russian President during his visit to the United States the next day.
Surely Orlov is lying, except tests show he's telling the truth; moments later he escapes. Salt says she's innocent—yet too proceeds to break out of headquarters and become a fugitive. We soon learn that Salt is cut from the same cloth as James Bond and Jason Bourne—a killer skilled in several forms of combat, able to improvise in response to her surroundings.
But is she really a Russian mole intending to assassinate the Russian President? Is she loyal to the CIA, frantically trying to prove her innocence? Or is there something more complex at work? And why is she so obsessed with finding her husband? Who is Evelyn Salt?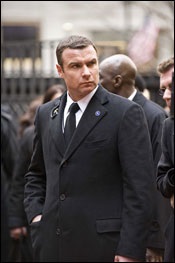 We learn more about the character as the story progresses, offering flashbacks to Salt's past and some insights to her motivations. This is one of those films built on mystery and intrigue where it's best not to reveal too much about the plot. But this much can be said: when the aforementioned assassination attempt happens midway through the story rather than the finale, you know you're in for some twists. Things unfold somewhat predictably for a while, only to yield some interesting surprises when you least expect it. To Salt's credit, I found myself asking, "What is going on here?" several times. It does keep you guessing.
Salt also excels with its pacing. Director Phillip Noyce has a strong track record with films of this kind, including the Tom Clancy adaptations Patriot Games and Clear and Present Danger. Though relatively short for an action thriller, a lot happens in this fast-paced movie, and things rarely let up. The movies doesn't take much time for expository dialogue or touchy-feely moments—which proves to be a strength and weakness.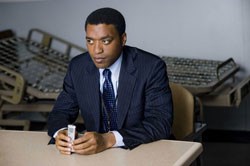 In a summer where blockbusters have relied more on slick, computer-generated visual effects than tangible stunts, it's refreshing to see Salt strive for realistic looking action. True, some of the scenes are as over-the-top as anything Bond and Bourne have pulled off. (After the movie, I heard at least three filmgoers complain about Salt's ability to grab onto a moving truck like Spider-Man with seemingly nothing more than her fingertips.) But this is the kind of movie that relies on crazy stunts. Besides, it's fun to watch Salt work her way through obstacles, and Jolie is (mostly) convincing as a tough-yet-graceful killer.
If only Noyce didn't try to so hard to emulate Paul Greengrass's jittery camerawork from the Bourne movies. Though Salt similarly tries to place the viewer directly in the action, sometimes the effect is too disorienting.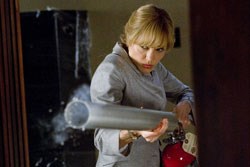 More frustrating, however, is that Salt doesn't satisfactorily resolve all of its dangling plot threads. As things progress toward an implausible climax, Salt's motivations for action are more implied than explained, and often bewildering—you'll ultimately find yourself questioning if she might have been better off turning herself in. The relationship between her capture in North Korea and the present is never firmly established, or else it's a hollow letdown that needed more emotional resonance to succeed. There are other flashbacks that seem primed to reveal important puzzle pieces, only to end without explaining much. And the final scene is truly disappointing, failing to provide answers and closure where it should.
Still, Salt is a fun ride, offering an interesting and fast-paced spin on the spy thriller genre; it's a film that's more about the journey and not the destination. But who is Salt? The movie seems less interested in answering that than in establishing a new franchise, but I'm not sure it has rightfully earned a sequel.
Talk About It
Discussion starters
Why do you suppose Salt escapes from the CIA rather than try to resolve things with them directly? What do you think her plan is when she strikes out on her own?
Is Salt justified in her actions? Do you think there's a better way she could have handled the situation?
Explain the choices made in the final scene. Do they make sense? Why or why not?
The Family Corner
Salt is rated PG-13 for intense sequences of action and violence. Much like the James Bond and Jason Bourne films, Jolie's character utilizes a lot of gunplay and hand-to-hand combat to survive and dispatch her enemies. There's not a lot of graphic bloodshed, but Salt is seen bloodied and bruised a few times in the movie (including as a child, after a tragic car accident)—it's enough to scare off more sensitive viewers. The heroine is also shown in her underwear a couple times. Salt also contains some profanity, including misuse of God's name and (possibly) a muttered f-bomb.
Copyright © 2010 Christianity Today. Click for reprint information.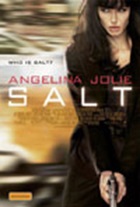 Browse All Movie Reviews By: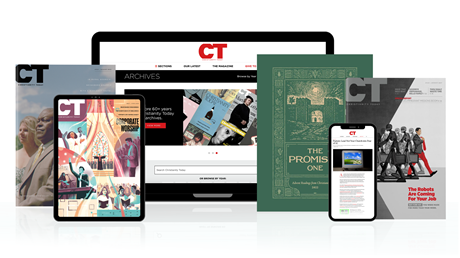 Annual & Monthly subscriptions available.
Print & Digital Issues of CT magazine
Complete access to every article on ChristianityToday.com
Unlimited access to 65+ years of CT's online archives
Member-only special issues
Subscribe
Salt
Salt