true
The less you know about Predators going in, the better. That's assuming interest—and you know who you are. Fans of Arnold Schwarzenegger's 1987 sci-fi/action hit have been hoping for a worthwhile sequel since, well, that disappointing 1990 sequel with Danny Glover. And the two disappointing Alien vs. Predator films don't really count, failing to do justice to either franchise.
Now, almost 25 years after the original, comes Predators. Surprisingly enough, it's not terrible; it should generally please fans. That's not to say it's perfect, or that it'll appeal to many outside of that fan base. It is still a sequel, after all.
Predators begins with a mixed group of warriors who are literally dropped from the sky into a jungle. It's a veritable who's who of multi-cultural killers: an Israeli sniper, a Mexican drug cartel enforcer, a convicted mass murderer from America, a revolutionary from Africa, a Japanese gangster, a member of the Russian Special Forces, and at the forefront, an icy mercenary named Royce (Adrien Brody) who more or less takes charge for his own survival.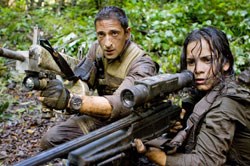 No one knows where they are or remembers how they were brought to this mysterious jungle. And aside from a gawky doctor in their midst (Topher Grace), all are practiced killers. As Royce correctly surmises, they seem to have been chosen based on their "professions." Their purpose: to serve as big game for the Predators, a powerful alien race that thrives on hunting dangerous prey with their arsenal of technological weapons.
Fans of the original can guess where it goes from there as the unwitting band of combatants is picked off one by one a la Ten Little Indians. However, Predators does offer several surprising revelations. Perhaps too many—one at the end seems almost pointless given the context, yet necessary since it's a curious loose end. On the other hand, Laurence Fishburne's character is a welcome addition midway through as another "contestant" who has managed to survive for years, but is never what he seems to be.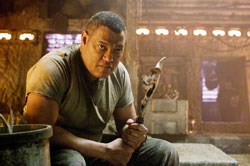 One of the film's best surprises is given away in the trailers and synopsis, yet Predators plays it up as a mystery for the first half hour. The story does well at building intrigue for those who don't know what's happening—somewhat reminiscent of television's Lost in wondering if they've been kidnapped or if they're in hell. But for those who do know what's going on, the first half hour is somewhat pokey with lots of astonished reaction shots to details that fans already know very well.
Yet this first half is the better part of Predators. Once the action kicks in, there's nowhere to go that hasn't been seen before. I remember watching the original as a teen in awe of the alien hunter's weaponry and tactics (not to mention the special effects). There are indeed some chilling tactics in the first half, but later it's strictly laser blasts, impalements, and brawling—and another boring creature vs. creature smackdown reminiscent of the AVP films. Predators just doesn't offer much to wow or dazzle the imagination with these aliens.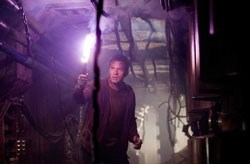 Predators also struggles with its protagonists; it's kind of hard to root for a bunch of psychopaths and assassins who don't really have any camaraderie. Granted, two in this bunch are soldiers, and Royce's character is more on the fence, which is partly the point. One of the film's major themes is distinguishing the fine line between soldier and murderer. Everyone is a "predator" of some sort in this movie, but at what point do we lose sight of our humanity when fighting for survival? An interesting idea that could have been further explored.
Still, the cast performs admirably. Brody is no Schwarzenegger, but do we really want another unstoppable action hero guaranteed to survive? Brody's portrayal is tough in a way that's more realistic—almost Clint Eastwood with a gravelly voice and a morally ambiguous character. Alice Braga (I Am Legend) is also good as Isabelle, the tough Israeli sniper who still provides some heart to the storyline. Fishburne has fun with his part, but amounts to little more than a cameo. Grace does his usual nerdy guy schtick and the others, are equally fine but have too little to do.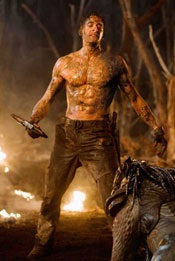 Also credit producer Robert Rodriguez and his "Mariachi" style of do-it-yourself filmmaking. Accomplishing a lot with a relatively small budget, he and director Nimród Antal (Kontroll, Armored) know how to creatively and effectively stage suspense/horror. This is a story that Rodriguez wrote back in 1994, and though imperfect, it still does plenty that's right, creating a tense, character-focused story that evokes the feel of the original. The filmmakers have also managed to recreate a similar look and relied on many of the musical themes from Alan Silvestri's original score for Predator. And the visuals are a good mix of CGI and physical, with effective location shooting in Hawaii and Texas.
I like it enough to recommend to fans of the first film, but not enough for the casual viewer. As much fun as it is to return to the jungle and relive an old favorite, the story is a little slow and the action ultimately too derivative. The thrill of the hunt is missing from this sequel.
Talk About It
Discussion starters
Do the Predators have any honor in what they do? Is hunting in general a sympathetic sport or is it completely cold and merciless? Is it possible to show respect and compassion to prey?
One of the characters notes, "We're the monsters of our own world. We're just like them." How does mankind resemble these alien hunters? How are we different?
Judging from what happens in the movie, being a Good Samaritan can sometimes get you killed. Should such a threat influence our decision to show compassion?
Royce argues with Isabelle about being human vs. being alive, shortly before she makes a fateful decision. Is self-preservation human? What's the difference between being human and being humane?
The Family Corner
Predators is rated R for strong creature violence, gore, and pervasive language. Those familiar with the franchise pretty much know what to expect: a fearsome alien that blasts, spears, and skins its prey. There's plenty of bloodshed with gory remains, the worst bit of violence involving a Predator ripping out a living man's spinal cord and skull. Aliens are also killed in battle, including some graphic decapitations. There's plentiful use of the f-word. One character—a serial killer—talks about raping women when he returns home, and shows a naked tattoo of his supposed sister on his chest.
Copyright © 2010 Christianity Today. Click for reprint information.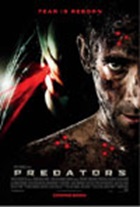 Browse All Movie Reviews By: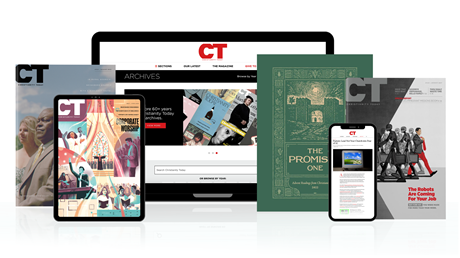 Annual & Monthly subscriptions available.
Print & Digital Issues of CT magazine
Complete access to every article on ChristianityToday.com
Unlimited access to 65+ years of CT's online archives
Member-only special issues
Subscribe
Predators
Predators