true
When Mark Zoradi took a job with the Walt Disney Company in 1980, one of his first assignments was to explore what was then a brand-new and barely budding market: Home video.
That was long before the days of Netflix and Blockbuster. In those days, pretty much the only video stores in any town were seedy establishments whose inventory consisted primarily of porn flicks.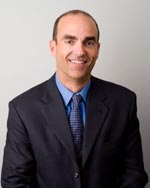 Zoradi didn't want to put the likes of Snow White and Sleeping Beauty on the same shelves with X-rated fare, so he sought a different outlet for distribution—and wound up with Fotomat, the former drive-thru chain for processing photos. That was almost three decades ago, and now, of course, Disney DVDs are available all over the world.
In that time, Zoradi has been a steadily rising star at the company; he was instrumental in securing worldwide distribution for Disney movies, and he played a key role in starting up the Disney Channel on cable TV in 1983.
Today, Zoradi, 53, is President of the Walt Disney Motion Pictures Group and one of the most powerful players in Hollywood. He oversees marketing and distribution of all films from the company's two main studios—Disney and the more adult-oriented Touchstone Pictures (Dan in Real Life, Wild Hogs, Apocalypto).
The latest Disney flick, National Treasure 2: Book of Secrets, hits theaters this week, and just five months from now comes Prince Caspian, the next installment in Disney's biggest franchise, The Chronicles of Narnia. The first film, The Lion, the Witch, and the Wardrobe, was a massive hit for Disney and co-producer Walden Media in its release in late 2005.
The Narnia franchise means much to Zoradi not only because it's such big business, but as a Christian, Zoradi has long been a fan of C. S. Lewis and his writings.
Zoradi, a 1976 graduate of Westmont College, and wife Cathy have been married for 31 years. They have three grown kids—Michael, Katie and Laura.
In the summer of 2006, Disney reorganized and cut 20 percent of its staff, reportedly to focus more on the Disney brand and to cut back on the company's more adult-oriented Touchstone brand. Tell me more about that change in focus?
Mark Zoradi: This really was the creative vision of [Walt Disney Pictures Chairman] Dick Cook, a longtime Disney guy. He got everyone to rally behind, "Let's focus on the name on the door." He got us all asking, "What is our biggest strength?" Our biggest strength is our Disney product. So we have reduced our movies slate down to 12-14 pictures per year, with 80-85 percent of those being Disney-branded [and the others Touchstone].
We looked at the Disney brand and said we'll be good as long as we are careful about three things: We don't have bad language, we avoid uncomfortable sexual situations, and we avoid gratuitous violence.
That doesn't mean we can't have great action adventure, like Narnia, Pirates of the Caribbean, and National Treasure. Or that we can't have great emotion and love stories. The Disney brand can be very broad. But you draw a line. And by doing that, we send a message not just to parents but people of all ages—that if it is Disney branded, you are going to get certain things for all ages, kind of like our theme parks.
Elaborate on that?
Zoradi: If you visit one of our theme parks, when you go into Fantasyland, you're going to have Disney branded rides for little children. If you go into Tomorrowland, you are going to go on Space Mountain, or Adventureland, there's Pirates of the Caribbean or Indiana Jones—they are clearly Disney, but targeted at an older audience. So, we can make movies for ages 8-80, as long as we are careful with these three things—avoiding bad language, uncomfortable sexual situations, and gratuitous violence.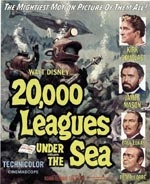 When one thinks of the company's roots with Walt Disney, abiding by those three things seems like a "duh." Did that get lost somewhere along the way?
Zoradi: No, I don't think it got lost. Maybe we had defined ourselves too narrowly before. We can make movies like National Treasure, Pirates or Narnia that aren't necessarily appropriate for young children. And that's really no different than the strategy from years ago when Walt was still here and we made 20,000 League Under the Sea. That movie was not made for little kids; it was probably too scary for them.
But we also realize that we have probably the only brand name in the business that means something to the consumer. When you say "Disney," it means something. So, let's stay true to that brand, but let's make broad-based entertainment that's not just for young kids. We have opened our horizons to say that we can make movies for teenagers and young adults—and sometimes we hit it out of the park, like with Enchanted, where it's appropriate for little ones, mom, dad, grandma, and grandpa. Sometimes it all comes together and it's cross-generational, but you can't make every movie like that.
Do the three criteria apply to Touchstone movies, or does anything go?
Zoradi: Not anything goes with Touchstone. I don't think you will see pure exploitation movies, but Touchstone is more adult-oriented. The Disney brand will only make G, PG, and occasionally PG-13 movies, but no R-rated movies. Touchstone is a little broader and will include R-rated movies. But we aren't going to make very many Touchstone movies. Wild Hogs and Dan in Real Life are our most recent Touchstone movies, and Wild Hogs 2 is in development.
When Vice Chairman Roy Disney [Walt's nephew] resigned in 2003, he said that then CEO Michael Eisner had turned Disney into "a rapacious, soul-less" company. Some of the Eisner years were marked by mistrust from the public, and ultimately the shareholders called for his ouster. What can you say about the Eisner years?
Zoradi: I was there when Michael Eisner came [in 1984] and when he left [in 2005]. Michael did a lot of great things for the Walt Disney Company. We were a relatively small company when he came in. He re-invigorated the theme parks both domestically and around the world. He re-invigorated the movie studio. He brought in an energy level. CEOs sometimes get credit for things they don't necessarily deserve, and they sometimes get blamed for things they weren't necessarily responsible for.
I think Michael was very transformational in a positive way for the Disney Company. I personally do not know the ins and outs of what took place in the boardroom and why he chose to leave. But in all the years Michael Eisner ran the company, I never once felt any pressure other than to do the right thing relative to our morals and ethics. He led from an aggressive business position, but from a position of moral and ethical strength. At the end of the day, I think Michael Eisner was very good for the Disney Company. Clearly he had some issues, but clearly he was a good CEO.
Why do you think so many shareholders wanted a change at the top?
Zoradi: I have no idea. For me to speculate on what stockholders thought, well, I just don't think there is any benefit in that, because I just don't know.
Many Christians boycotted Disney for years, most notably led by the American Family Association [which ended in 2005]. What is your understanding of the reason for those boycotts?
Zoradi: I was not directly involved in dealing with the people who were leading the boycott. All I can tell you is what I read in the paper—about us offering medical benefits to same-sex couples and allowing a Gay Day at the theme parks. All I would say to either of those issues is that maybe there were other things you didn't read in the paper.
But what do you think of those issues—the same-sex benefits and Gay Day?
Zoradi: I would say the Walt Disney Company was acting like nearly any other major corporation at the time, in a benevolent way, in offering medical benefits. So I don't take issue with that. With the Gay Days, the company was allowing, not encouraging, those things at our theme parks. I don't take issue with that either. Now, I am speaking from a personal viewpoint not a company viewpoint. But from a personal viewpoint, those things are not bad things.
When a large segment of Christians are boycotting your company, how did that make you feel personally as a Christian?
Zoradi: If people wanted to talk about it, I gave my own personal opinion, not representing the company. Sometimes they had correct information and sometimes they didn't, so I would engage somebody if they brought it up. I never brought it up; I never went out looking for an argument.
Sometimes they would just catch a headline: "Disney Has Lost Its Way." But they wouldn't read the whole article. I always tried to be open with people. I didn't think Disney had lost its way. I had been on the inside for 20-plus years. This was a company that did business in a moral and ethical way. And it has been a really easy and good place for a Christian to work. There are Christian clubs that meet on company property. There is no discouragement from it. It is a very easy place for a Christian to work.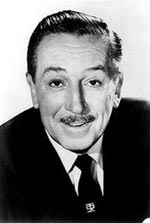 In my 15 years at Christianity Today, I feel like I've gotten to know our founder, Billy Graham, a bit better, though I've never met him. Do you feel the same way with Walt Disney?
Zoradi: No, I wouldn't say I have gotten to know him. But I have read quite a bit about Walt, and I have come to appreciate the commitment he had to quality and to creating broad-based family entertainment. And I would say with confidence that his legacy is completely alive and thriving today.
As I look out over the next 12 to 18 months, the product lineup we have, from a movie studio standpoint, is as good and on target as any time that I have worked here. I look at consumer products and they are doing good things. The theme parks are doing a fantastic job. I feel the company is in pretty good shape.
How does your faith inform your work with Disney??
Zoradi: One of the things I have appreciated in 28 years here is that I have never felt conflicted, ethically or morally, in any business dealings. Disney has been and currently is committed to ethical procedure. It is pretty pervasive throughout the company.
Where I think my faith is most acted out is in dealing with people, both in this country and around the world. And we have tried to do some great things with Homes of Hope. We have built 30 homes over the past ten years in Tijuana, Mexico. [Zoradi leads members of his staff on this trip every spring; it is strictly voluntary, but is another way of exemplifying Disney's commitment to children and families around the world. Homes of Hope is a Christian ministry affiliated with Youth With A Mission.]
Narnia might be the most important franchise that Disney has ever worked with …?
Zoradi: The Chronicles of Narnia is a classic piece of literature, and that's why it might be our most important franchise—that, and because there are seven books. We don't have to find great new material. We have literature to work from, and one of the greatest authors of the twentieth century.
Will you turn all seven books into seven movies?
Zoradi: We are finishing up Prince Caspian and now Voyage of the Dawn Treader has been green lit, so three movies have been committed to. It is our hope and desire to do all seven, but we have not committed to the next movies yet. But I think it is likely—with the success of The Lion, the Witch, and the Wardrobe and how well Prince Caspian is going—that we are going to continue down this path.
Narnia is such a beloved series, diehard fans are watching you very closely. All to say, this is a franchise that you don't dare to screw up?
Zoradi: We absolutely feel that way. The great thing is it is a three-way partnership between Walden Media, The C. S. Lewis Estate, and Disney. All three are committed to working collaboratively.
It's the kind of movies Disney wants to make because it is based on great literature, it has wonderful moral and ethical values, and it is a great action adventure story. You put all those things together, and you end up with the kind of movies we want to make, and we take that responsibility very seriously.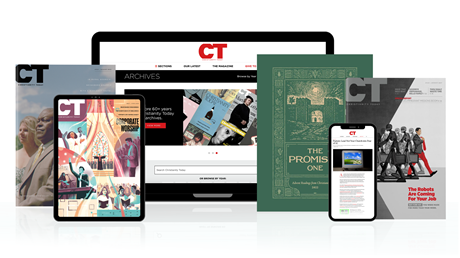 Annual & Monthly subscriptions available.
Print & Digital Issues of CT magazine
Complete access to every article on ChristianityToday.com
Unlimited access to 65+ years of CT's online archives
Member-only special issues
Subscribe
The Mark of Zoradi
The Mark of Zoradi