true
Erik Kernan (Josh Hartnett) is a sports reporter for the Denver Times whose work, while solid, is uninspiring and tame—bland copy lacking the punch of truly great journalism. When Erik asks his boss Metz (Alan Alda) why he continues to cover second-rate boxing matches and high school games and not professional events, Metz tells him, "I forget your pieces while I'm reading them. A lot of typing, not much writing."
For Erik, the problem is more than just wanting to make it to the big leagues. His late father was a beloved sports reporter on the radio, and no matter what Erik does, he can never seem to live up to his father's legacy or get out from beneath his shadow. To make matters worse, he has been the same sort of husband and father as he has been a reporter. Separated from him wife, Joyce (Kathryn Morris) and son, Teddy (Dakota Goyo), Erik sees the most important things in life slipping from his grasp.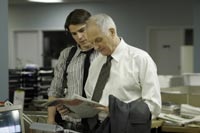 His big break arrives at the most inauspicious of moments. While leaving one fight in the ring, he encounters another on the street, where several teenaged hoodlums are beating an old homeless man they refer to as "Champ" (Samuel L. Jackson). After they scatter, Champ tells Erik in a grizzled, high-pitched voice that the nickname is from a previous life when he was the successful professional boxer, Bob Satterfield. Erik is intrigued that this ragamuffin of a man on the ground in front of him was once a sports giant, long believed dead.
Captivated, Erik smells an incredible story. Bypassing his editor, he pitches the story to the paper's Sunday magazine where it will get him the most visibility. The magazine likes the idea and Erik begins spending lots of time with Champ, discussing his history over beers and a tape recorder. While there is no doubt that Erik is using Champ to further his own career, the two men become comfortable with each other, perhaps even friends. While Erik hopes the story will be his ticket out of pedestrian assignments, the Champ sees an opportunity to feel the warmth of fame one last time.
Erik's instincts prove dead on. When the story runs, it catapults his career into the stratosphere. There is talk of a Pulitzer. Showtime comes calling. Erik is on top of the world. But unfortunately, everything he wrote was a lie. And soon, everything he has worked so hard to build lies in tatters.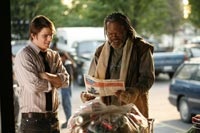 Like a good boxer dodging a punch, the second half of Resurrecting the Champ bobs and weaves, going in a completely different direction than the opening rounds would seem to indicate. Evoking 2003's Shattered Glass or the more recent scandal involving the partially-fabricated memoir A Million Little Pieces, the film becomes a morality play about the tension between fathers and sons, the lengths to which we will go for approval, the infinitesimal ethical compromises that lead to cataclysmic life collapses, and the redemptive power of forgiveness.
Based on a 1997 article by J.R. Moehringer, Resurrecting the Champ is directed by Rod Lurie, the former film critic turned director who wrote and helmed 2000's exceptional political thriller, The Contender. Lurie is fascinated by the repercussions of our ethical decision-making, the tenuous state of personal honor in the modern world, and the often exactingly high price demanded of integrity—and he explores those issues again here.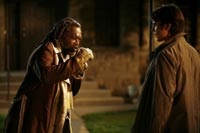 Resurrecting the Champ is a strong, competent, assured film. If it has faults, it is an overly long running time and occasional lethargic pacing. Lurie brings no pizzazz to his direction, almost as if he prefers that the camera go completely unrecognized. While competent, it is, regrettably, uninspired. For some, Resurrecting the Champ may play like Erik's writing — solid, but tame. For others, it will be an exercise in blessed restraint, refreshingly relying on substance over style.
While Josh Hartnett is a genuinely underrated, underappreciated actor who gives a strong performance as the ethically embattled Erik, much will and should be made of Jackson's performance as Champ. Known for his tough guy roles, here Jackson's persona melts into a meek and beaten down man with a bedraggled face weathered by years on the street. Though old, he still moves like a man in the ring—nimble and light on his feat, switching his balance this way and that as if the dance of the ring is the only way he knows how to move. Don't be surprised if Jackson's name is bandied about come Oscar time.
The supporting case are top-notch, most notably Alan Alda, Kathryn Morris (whose career Lurie launched with The Contender) and Rachel Nichols. Easily the best bit part, however, belongs to the completely unrecognizable Peter Coyote, as a crusty boxing manager.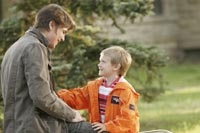 While boxing films prove time and again to be among the most popular sports films, it would be a mistake to assume that Resurrecting the Champ is just another "boxing flick." The real arena here is not the ring, but the human soul, where the hard right does battle with the easy wrong. This is a film in which round after round will be played out in the innermost man, a struggle of conscience and expediency with very real repercussions for all involved.
To be certain, Erik is not the film's only character who must confront his demons and wrestle with the consequences of his actions. The Champ too is a man drowning beneath a lie so large he can barely find himself anymore. His destitution on the street is an apt metaphor for his dissolute spiritual condition. Both Erik and Champ are stuck running in circles, both to and from the expectations of others, so desperate to be someone they're not even if they have to compromise their souls to do it.
Erik's fall from grace does not blindside the viewer and should not surprise even Erik. Erik is a man who tells little white lies and tall tales to his boss, co-workers, and son in order to make himself look better or grease the wheels of his success. But even white lies have a way of turning on their tellers, and the dozens of small, seemingly innocuous compromises he makes throughout his life must eventually be reckoned with.
Resurrecting the Champ has much to say about the fallen state of humanity. But it also recognizes that how we get back up says almost as much, if not more, about us. Comparing the emotional nakedness of a writer on the page to the stark exposure of an athlete in the ring, Erik states that there comes a point when "there's no place to hide." Numbers 32:23 says it this way: "Be sure your sins will find you out." Erik is a man whose sins have found him in the most humiliating and public manner possible. His response to that exposure is what will decide if he will rise above the shadows and expectations of others to, at last, become a man, a husband, a father and a son.
Talk About It
Discussion starters
After his story on the Champ breaks, a Showtime executive (played by Teri Hatcher) tries to tempt Erik away from his job at the newspaper with a far flashier yet far less consequential job as a TV broadcaster. In what ways does this situation parallel Christ's words in Mark 8:36, "What good is it for a man to gain the whole world, yet forfeit his soul?"
"In the end, everything is about entertaining the audience," a character says, "It's not about the truth." In what ways has our culture made leisure and amusement more important than truth? Why has this occurred?
"If you profit by a lie, than you are as bad as the liar," Erik's wife tells him at the ethical crossroads of his career and possibly his life. "You need to behave as if Teddy was watching." For Erik, abject loss of hero worship in his son's eyes is the worst punishment of all. While not wanting to hurt a child or a spouse is an excellent way to keep our moral compass in line, is that the best way? Why or why not?
"I was more interested in what I wanted the story to be, than what it was," Erik tells his wife as he grapples with the repercussions of retracting the story that has made him famous. How often do we, on an almost daily basis, also bypass the reality of a situation in a mad rush to make it what we want it to be?
The Family Corner
For parents to consider
Resurrecting the Champ is rated PG-13 for some violence and brief language. There's a moderate amount of crude language, including several uses of the Lord's name in vain and one use of the f-word. There are no sexual situations; though several women suggest an illicit rendezvous with the married Erik, he rebuffs their advances. The most troublesome aspect of the film for parents of teens is the boxing violence, though frankly it is nowhere near as brutal as say, Cinderella Man. Resurrecting the Champ is a phenomenal opportunity to use a film to begin a dialogue with your older children about our inability to hide even our most "trivial" sins.
Copyright © 2007 Christianity Today. Click for reprint information.
What other Christian critics are saying: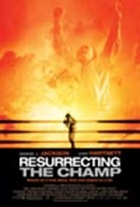 Browse All Movie Reviews By: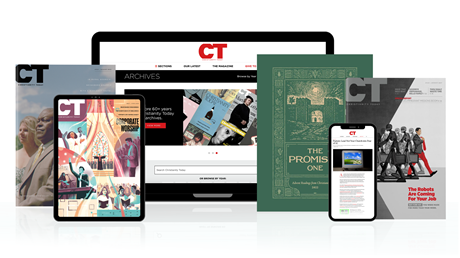 Annual & Monthly subscriptions available.
Print & Digital Issues of CT magazine
Complete access to every article on ChristianityToday.com
Unlimited access to 65+ years of CT's online archives
Member-only special issues
Subscribe
Resurrecting the Champ
Resurrecting the Champ