Ever since Roe v. Wade in 1973, abortion-rights advocates have stridently defended abortion at any time, for any reason. Or, for that matter, with any method, including dilation and extraction—more commonly known as partial-birth abortion. The Supreme Court on Wednesday upheld a ban on this gruesome procedure.
Strategic pro-life groups such as Americans United for Life have taken advantage of Roe's over-reaching extremism. They have made headway by advocating popular measures—parental notification and informed consent, for example—that shape public opinion and chip away at the decision. Twice vetoed by President Clinton and signed by President Bush in 2003, bans on partial-birth abortion have played a key role in this strategy. Achievements in Mississippi offer a compelling argument. By passing 15 pro-life laws in 14 years, the state government has watched its abortion rate drop by 60 percent.
South Dakota became staunchly pro-life in part by following this incremental strategy. Demand for abortions has declined so much that only one abortion clinic remains open. And that provider must fly in doctors from Minnesota, as no in-state physicians will perform them.
However, a different form of overreach, this time by pro-lifers, threatens these gains. Last year, pro-life South Dakota legislators, sensing that public sentiment was on their side, pushed through a strict abortion ban, which denied exceptions for rape and incest. It included an exception to save the mother's life.
Pro-abortion activists hammered away at the ban for not allowing abortion in cases of incest and rape. Planned Parenthood, which operates the only remaining abortion clinic in South Dakota, would have opposed any measure to restrict abortion. But Planned Parenthood and its allies did not need to argue for abortion on demand—only that lawmakers had acted without regard for public opinion.
Voting on the ban last fall, South Dakotans overturned it decisively. The defeat was all the more galling for pro-lifers because pre-election polling indicated that 59 percent of voters would have backed a ban with the rape and incest exceptions. So pro-life leaders reintroduced the ban, this time with all three exceptions. Though the state House approved it 45-25, the measure died in a Senate committee. Even the head of South Dakota Right to Life, a state senator, declined to support the new ban with the three exceptions.
What happened?
Truth be told, many pro-life leaders never liked making a frontal assault on Roe. For instance, Gov. Mike Rounds, a pro-life Catholic, quietly signed the initial ban but did not campaign to uphold it. But something else happened in South Dakota. The public, apparently spooked by the more comprehensive measure, turned decidedly chilly toward bans of any kind. Ed Olson, a state senator who said last year he would vote for a less restrictive ban, eventually declined to support even the ban with exceptions. Why? Vocal constituents urged him not to. "My e-mail is just running full," Olson told the Sioux Falls Argus Leader. After the passionate, personal debate, other pro-life legislators also felt the heat and said the state should drop the matter for at least one year and allow everyone to cool off.
Though their motives were admirable, legislators who advocated a total ban must understand that neither the public nor the Supreme Court appears ready to dump Roe yet. In this battle for hearts and minds, the case of South Dakota should warn pro-life leaders nationwide that pushing for too much, too soon is a political death wish. We all want to see Roe overturned. But an incremental strategy gives us the best way to get there while discouraging abortions right now. Wednesday's Supreme Court ruling confirms the prudence and promise of this tactic.
It's time to back off this all-or-nothing strategy. Effective service for God's kingdom matches zeal with wisdom.
Related Elsewhere:
More on the partial-birth abortion ban is available in our full coverage area. Our Life Ethics area has articles on the South Dakota ban and related topics.
SCOTUSBlog has analysis on the Supreme Courts's decision.
An earlier version of this editorial appears in the May 2007 issue of Christianity Today.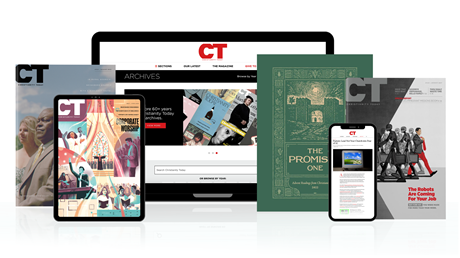 Annual & Monthly subscriptions available.
Print & Digital Issues of CT magazine
Complete access to every article on ChristianityToday.com
Unlimited access to 65+ years of CT's online archives
Member-only special issues
Subscribe
Abortion Overreach
Abortion Overreach