Kentucky's state school board has apparently resolved a spat over historical date references in social studies classes, but not before the state's governor, facing an uphill re-election bid, seized on the issue.
And while the immediate controversy over the use of B.C. (Before Christ) and A.D. (Anno Domini, Latin for "in the year of the Lord") may have subsided, related fights over the proper role of religion in public schools appear to be far from settled.
Earlier this year, staff at the Kentucky Department of Education proposed substituting C.E. (Common Era) for A.D. and B.C.E. (Before the Common Era) for B.C. in draft curriculum guidelines for high school and middle school social studies classes.
The common B.C./A.D. system is based on the supposed year of Christ's birth — a date posited by the monk Dionysius Exiguus in the year 525. Years after Christ's birth go up; those before it are counted backwards.
The proposal quickly came under attack from a conservative group, the Family Foundation of Kentucky, which accused state officials of trying to strip religious references from the state's public schools.
In April, the statewide education board restored A.D. and B.C. to the guidelines, but only after including both systems — B.C./B.C.E. and A.D./C.E. The school board is expected to take final action in June on the voluntary guidelines, which spell out key concepts students are expected to master in all grades and subjects.
The spat is reminiscent of fights over religion in public schools that have flared in other states, most often over the teaching of "intelligent design" in science courses.
Republican Gov. Ernie Fletcher, speaking at a bill-signing ceremony for a measure authorizing the installation of a Ten Commandments monument on the state Capitol grounds, said he opposed dropping A.D. and B.C. in schools.
Two days later, the Kentucky Senate unanimously voted to require public schools to use A.D. and B.C. The bill died after the House failed to act before the legislative session ended April 12.
Martin Cothran, senior policy analyst for the Family Foundation, accused school officials of trying to "religiously sterilize the teaching of history in our schools."
But Lisa Gross, spokeswoman for the state school board, said the aim was merely to familiarize students with nomenclature they may encounter on college-entry tests and in their reading and further education.
Schools are free to depart from the guidelines, she said. "There's no desire at the state level to meddle in the local authority of schools on this issue or any other," she said.
The Rev. Nancy Jo Kemper, executive director of the Kentucky Council of Churches, said schools should teach students the meaning of C.E. and B.C.E. "simply because it increasingly is the language and the abbreviation used in the secular world and in academic circles, and our young people need to be acquainted with that."
But branding such instruction an assault on Christianity "is to my mind absurd," said Kemper, an ordained minister in the United Church of Christ and the Christian Church (Disciples of Christ).
Gross said until the Family Foundation fired its broadside, only one of the hundreds of public comments the department received on the document had criticized it for using the secular dating system, she said.
"It was one of those issues that exploded and was very hot for a brief period of time, and it's calmed down considerably," Gross said.
Gilbert T. Sewall, director of the American Textbook Council, an independent research center that reviews history and social studies texts, said California recently adopted many textbooks that use the secular dating system. He looks askance at that trend.
"A.D. has been around a long time, and the question is why is it being replaced now, in the early 21st century?" he said. "It's not unconnected to secularism in the society."
Contention over the larger issue of religion's place in Kentucky's public schools shows no sign of abating. Fletcher, who vows to seek re-election next year, has signaled that he may try to use that issue to revive his political fortunes, which have been weighed down by a merit-hiring scandal and his own related May 11 indictment on misdemeanor charges.
In his State of the Commonwealth address in January, Fletcher, an ordained Baptist minister, urged schools to include intelligent design — the theory that life and the universe are best explained by an intelligent cause — in their curriculum.
"This is not a question about faith or religion," he said. "It's about self-evident truth."
Fletcher followed up in February with a letter to the executive director of the Kentucky Academy of Science, urging schools to use the power they already possess under Kentucky law to teach creationism in conjunction with evolutionary theory.
"It disappoints and astounds me that the so-called intellectual elite are so concerned about accepting self-evident truths that nearly 90 percent of the population understands," Fletcher said in his letter to the academy.
Fletcher's statements add to evidence from other states that promoting intelligent design is still seen in some sectors as a useful move on the political chessboard, despite a federal judge's ruling last December that barred a school board in Pennsylvania from teaching the theory in science classes. U.S. District Judge John E. Jones called the Dover Area School Board's effort a thinly disguised promotion of religion.
This spring, bills or legislative language described by the National Center for Science Education as hostile to the teaching of evolution were proposed in Alabama, South Carolina, Michigan and Maryland, but none of those measures was passed into law. In Minnesota and Wisconsin, legislators debated but failed to pass measures banning the teaching of intelligent design as science.
Kemper said schools have opened themselves to attack by conservatives by purging texts and curricula of all religious content in the mistaken belief that continuing to teach it would amount to an endorsement of religion.
The result has been an "enormous vacuum" in public knowledge about the role religion has played in American history and culture.
"Frankly, I think public education has failed in this whole arena," she said.
Related Elsewhere:
News elsewhere includes:
Hearing's attendees clamor to use only B.C. and A.D. | The attendees of a public hearing today regarding a recommendation to change the designation of time were overwhelmingly against the measure. (Herald-Leader, Lexington, May 30, 2006)
Board seeks views on date markers C.E., B.C.E. | Religious groups and other opponents are expected in force for a hearing today that will focus in part on whether Kentucky schools should add the secular term C.E. (Common Era) to A.D. and B.C.E. (Before the Common Era) to B.C. to mark dates in history. (The Courier-Journal, Louisville, May 30, 2006)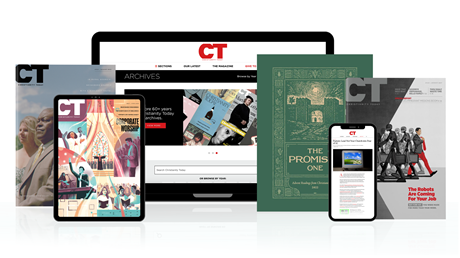 Subscribe to Christianity Today and get access to this article plus 65+ years of archives.
Home delivery of CT magazine
Complete access to articles on ChristianityToday.com
Over 120 years of magazine archives plus full access to all of CT's online archives
Subscribe Now
Kentucky Asks What Year Is It?
Kentucky Asks What Year Is It?