true
Another year, and another inspiring story of an unlikely sports hero who made his dreams come true against all odds.
And yet, once in a while, that familiar formula can be satisfying. With Invincible, it appears we have a winner.
Invincible is the true story of Vince Papale (played here by Mark Wahlberg) who, at 30 years of age, left behind his work as a substitute teacher and bartender for a public tryout for his beloved Philadelphia Eagles—and, against all odds, he made the team.
"Invincible is the latest in Disney's heartwarming line of true sports stories like Remember the Titans, Glory Road, and The Rookie," writes Todd Hertz (Christianity Today Movies). He calls it "a heartstrings-pulling, tear-jerking, inspiring, hopeful drama of guts and determination where people like us overcome big odds to set an example for all those around. … The movie reminds us why sports are so important; they inspire us because anyone can be a hero."
But Hertz also points out where the film stumbles short of complete victory. "While there is a great build and emotional payoff (hence my tearing up), the setup can feel forced and fabricated. … Instead of letting a story naturally develop, plot points are just stacked up on top of each other in some sort of connect-the-dots game of needed info. For instance, when Vince's wife leaves him, the very next scene introduces a very attractive blonde (Elizabeth Banks). It's not hard to guess where things will go from there."
David DiCerto (Catholic News Service) calls it "the kind of Cinderella sports movie too corny to believe if it weren't true. Director Ericson Core follows a generic underdog formula—think Rocky meets Rudy—but you'll find it hard not to cheer. … Ripping a page from the feel-good playbook of The Rookie and Miracle … the film owes much of its charm to the everyman charisma of Wahlberg's performance."
Christa Banister (Crosswalk) writes, "With an understated yet emotionally convincing performance that has the audience rooting for him all along, (not to mention the muscular physique he'd need to succeed), Wahlberg was a great choice for the lead role."
Marcus Yoars (Plugged In) says, "[D]on't let the familiar turf taint the positive messages in this gridiron go-round. … Barroom settings and a handful of content blips—including a kiss that apparently leads to more—draw a couple of flags, but it's obvious those behind the camera made a concerted effort to make this a movie fit for (most of) the whole family."
Mainstream critics are cheering—somewhat reluctantly, though, having been through so many similar films.
Fried Worms

a Disappointing Dish

Thomas Rockwell's book How to Eat Fried Worms is a childhood favorite for me and many other book lovers.

But based on what I'm reading from religious-press critics of the film, I may steer clear of it entirely. The reviews suggest that writer-director Bob Dolman's movie adaptation, which comes to us from Walden Media, fills the story with unpleasantness, and changes the events at the conclusion, changing the meaning of the story altogether.

Camerin Courtney (Christianity Today Movies) can't even muster enough enthusiasm to give it two stars.

Courtney points out that the book is "a classic tale of friendship and boyhood fights." But the movie, well, it's "all about the worms. … Throughout this fifth-grade Fear Factor, there are scattered lessons on the ills of bullying, the benefit of being true to yourself, the joy of true friendship. But really, what boy is going to remember a moral when there's an exploding worm?"

Steven D. Greydanus (Decent Films) is even more upset about it, giving the movie a D+.

He laments this adaptation, saying "Rockwell's beloved novella … is a cheerfully disgusting tale of boyhood bravado and rivalry among friends that winds up going too far. The new film version … transmogrifies this minor classic into an unpleasant endurance test about coping with bullying by humiliating and degrading yourself before the bullies can do it for you, with a trite, tacked-on message of solidarity that's about as realistic as a package of Gummi Worms."

Greydanus believes that Fried Worms "marks a new low for once-promising Walden Media, which still professes to be education-oriented and once espoused a commitment to faithful adaptations of quality children's literature. Their last film, Hoot, was a poor adaptation of an admittedly flawed novel. … Fried Worms is a melancholy new landmark, their first bad film from a good book."

Similarly troubled, David DiCerto (Catholic News Service) notes that Dolman "alters the story considerably." But he quickly adds, "The plot-tinkering is of less concern than the new message. Standing up to bullies is well and good, but, troublingly, the movie seems to suggest that the best way to deal with peer pressure is to give in to it."

Christian Hamaker (Crosswalk) writes, "Young actors are front and center throughout Fried Worms, and although Benward, Eisenberg and Hicks give it their all, they are surrounded by a young cast that isn't in the same league."

Hamaker notes that Dolman "further tests audiences with a cinematic presentation lacking in flair and visual grace," whereas he was impressed with earlier Walden films like Holes and Because of Winn-Dixie

Adam R. Holz (Plugged In) says that the lack of sexual innuendo and other crass content feels "refreshingly anachronistic," and concludes that it's "about as innocent as anything you're likely to find on the big screen today." Innocent, yes. But excellent? "[M]ore than a few middle school principals will be disappointed with the way it teaches kids to take matters into their own hands … when it comes to dealing with tweenage tyrants."

Mainstream critics are divided over the film, but most don't seem to notice how this adaptation arrives at different conclusions than the book.
Idlewild

is wild, but not compelling

Idlewild is a big, boisterous musical featuring André Benjamin and Antwan A. Patton (also called André 3000), and Big Boi of the hip-hop group OutKast.

It's also a period piece, set in Georgia during the Depression.

With experience as a music video director, writer-director Bryan Barber has created an intense, franticly entertaining piece of work, but isn't getting much thanks for his trouble.

Greg Wright (Looking Closer) says, "One might argue that the greatest weakness of Bryan Barber's cinematic Outkast vehicle Idlewild is its lack of originality. … Even many of the musical sequences feel like retreads. In particular, Idlewild's nightclub scene seems lifted from old Morris Day and The Time videos, crossed with Swing Kids. … Certainly, this is by no means a great film. But what it tries to do, it manages to do passably well."

David DiCerto (Catholic News Service) writes, "Barber's experiment in fusion filmmaking is one of the more stylish and innovative films of the year, regardless of its flaws." But he concludes, "For all the film's virtues, its obscenity-laden dialogue and gratuitous brutality and salaciousness are objectionable."

Bob Hoose (Plugged In) says, "It has a director with an obvious love for visual imagery that he demonstrates in such moments as the opening sequence—a montage of vintage photos, creatively brought to life, that perfectly sets the tone." And yet, he wraps it up saying, "[I]it's a pity that Idlewild ends up floundering on almost every level. … [T]he boozy, raw sexuality and bloody violence sucked away any possible heartfelt meaning."

Mainstream reviewers are divided—some are happy to enjoy its style, others find "nothing compelling" about the substance.
Beerfest

destroys brain cells

Christian press film critics are warning viewers to stay away from Beerfest, a comedy about drunken fools that takes a very serious subject far too lightly. The film follows the beer-chugging adventures of some brazen idiots who attempt to win a guzzling championship against their German cousins. Even as it shows how much trouble beer drinkers can cause, it serves audiences far too much volatile material.

It is also, they say, a terrible movie.

David DiCerto (Catholic News Service) writes, "The number of brain cells destroyed by the characters in Beerfest is only surpassed by the number of brain cells wasted on watching it. … Sitting through it was like wearing burlap lederhosen. … The level of comedic writing makes the Cheech & Chong movies seem like Moliere by comparison."

Marcus Yoars (Plugged In) writes, "[D]on't bother trying to defend Beerfest by giving it any credit for using satirical hyperbole to create some sort of sad social commentary. The irony of one of the guys literally drowning in a beer cask is completely lost on audiences who are too busy gulping down the sheer joy this film takes in celebrating sloshdom. "

Most mainstream critics agree that it "feels as if it was conceived, executed, edited and ultimately released by people in an advanced state of gassy inebriation … "
Boynton Beach Club

is "bland"

When a community of the divorced and the widowed gather in a bereavement group, they suddenly learn that their lives are far from over. Before you know it, the members of The Boynton Beach Club are acting like a bunch of reckless teenagers.

A critic for the United States Conference of Catholic Bishops praises director Susan Seidelman's film as "a touching story . … For the most part, Seidelman has avoided hackneyed treatment, and the film conveys worthy messages about recovery from grief, finding unexpected love, and rebuilding self-esteem. … Unfortunately, as with most films these days, the implied permissiveness that comes with looking for love—even at an advanced age—usually translates into a physical relationship."

You'll find mixed reviews in mainstream publications, most of them finding it somewhere between mildly enjoyable to "bland."
More reviews of recent releases
Little Miss Sunshine: Brett McCracken (Relevant) says, "The film's 'message' is clear enough … winning isn't everything in life, and being true to yourself and those who you love is more important than how you stack up in the rat race. It's certainly a lesson we can use—that 'the last shall be first' and unheralded virtues triumph in the end. And there's a nice Americana about it all—the sort of 'open road' optimism that is aided by the sagebrush Southwest scenery on full display throughout."
And yet, he says, he left the theater feeling "surprisingly empty."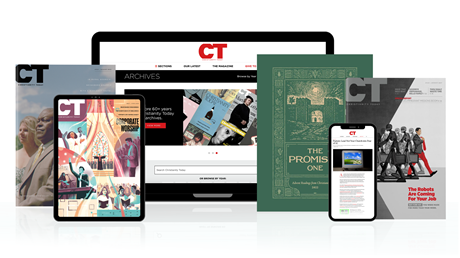 Annual & Monthly subscriptions available.
Print & Digital Issues of CT magazine
Complete access to every article on ChristianityToday.com
Unlimited access to 65+ years of CT's online archives
Member-only special issues
Subscribe
Invincible predictable, but memorable
Invincible predictable, but memorable