true
I had no interest in seeing Just Like Heaven. I was, in fact, actively opposed to it. Don't get me wrong—I'm as much a devotee of romantic comedies as any self-respecting, popcorn-buying, Kleenex-toting, date-dragging female moviegoer. And I'm enough of a Reese Witherspoon fan to feel I can count on her for at least a likable protagonist. It's just that I really, really, don't like ghost stories—not even romantic, comedic ones. I hated Ghostbusters. I never saw Ghost. I refused to watch even the trailer for Beetlejuice. Paranormal storylines have just never appealed to me, and, on some level, I think I've been loath to watch movies that go there because I worry that "there" is a place we shouldn't go. In my mental filing cabinet, ghost stories belong in a locked drawer with horoscopes and tealeaves and séances and all manner of Things a Christian Doesn't Indulge In.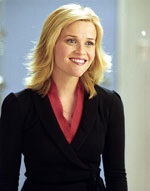 So when my editor asked me to review Just Like Heaven, I passed. He listened thoughtfully to my objections, he nodded (well, it was email, but I could feel him cyber-nodding), and then he told me to go see it anyway. Editors are like that.
I'm starting to think my editor knows something I don't (but don't tell him I said that). Just Like Heaven is a terrific romantic comedy and one of the best times I've had at the movies in a while. It's not perfect. It's not very deep. But it's a whole lot of fun and even a little moving.
Witherspoon (Legally Blond, Sweet Home Alabama) is reliably winsome as Elizabeth Masterson, an empathetic and talented doctor who is pouring her life into medicine. We meet her 23 hours into a shift and watch as she is awarded a much-deserved Attending Physician position and finally calls it a day. The day, it turns out, is night, and a rainy one at that, but the young doctor is in a jubilant mood as she heads to her sister Abby's house to celebrate her new job, dote on her nieces, and meet up with a blind date. Tired, distracted, and needing to adjust the volume on her car stereo, Elizabeth doesn't see an oncoming truck until it's too late. She doesn't make it to dinner.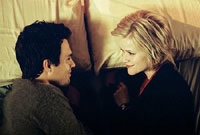 In the next (seemingly unconnected) scene, we meet David Abbot, a depressed widower looking to sublet an apartment with a decent couch. Nothing feels right, and he's about to give up when a flyer advertising a nearby flat catches a breeze and literally lands in his face. David and his skeptical realtor check out the place—it's impressively decorated, has an astonishing view of the San Francisco Bay and a private rooftop patio to die for. But David can't get past the comfortable couch, and he settles into it and his depression with enough beer and pathos to last him a good long while.
David's misery gets some company, however, when an indignant Elizabeth suddenly appears and asks how on earth the disheveled man on her couch got into her apartment. David assumes at first that there's been a rent scam and an unscrupulous landlord has leased the same space to multiple tenants. But something about Elizabeth just isn't right, and pretty soon David is wondering if the woman who keeps showing up to lecture him about the proper use of a coaster is perhaps a little unbalanced. Elizabeth, on the other hand, is certain the man who has taken over her apartment is a psychiatric patient, and her gentle but patronizing attempt to perform a mental health assessment ("I'm going to ask you a series of questions … ") on an understandably confused David is one of the movie's first truly hilarious scenes.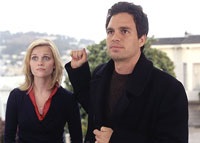 Eventually, both would-be occupants of the apartment notice that Elizabeth is unable to touch anything, but is quite able to walk through walls, and David makes the not-so-subtle suggestion that perhaps she's dead. Elizabeth is opposed to this idea and bewildered in general—she can't remember anything about her life and has no idea what might have happened to her. Eventually, David and Elizabeth stop arguing and start working together to try to solve the mystery of who Elizabeth is, and why only David can see her. The ensuing quest is often very funny, thanks in part to a superb supporting cast including Jon Heder (Napoleon Dynamite) as an ultra-laid-back dude with a gift for sensing spirits and Donal Logue (ER, The Patriot) as David's party-hearty psychiatrist buddy. But much of the film's success is owed to Mark Ruffalo (Collateral, 13 Going on 30), who gives David a tremendously appealing vulnerability and reacts to the surreal events around him in a way that makes us laugh and care.
Just Like Heaven was adapted from Mark Levy's novel If Only It Were True by screenwriters Peter Tolan and Leslie Dixon. They have so much good-natured fun with their tale that it's hard to take exception to the subject matter. There is a scene in which David hires a priest to exorcize Elizabeth's spirit from the apartment; Elizabeth watches, annoyed, as holy water is sprinkled onto her hardwood floors and warns David, "You're mopping that up." It's funny and a little irreverent, but if anything the film seems not to mock the idea of a spirit realm, nor to mine it for dark or cultic content, but to poke gentle fun at the ways we try to know the unknowable. I was ready to object when the plot took David to an Occult and Metaphysical bookstore and even had him trying to summon (unsuccessfully) Elizabeth's spirit with spells and candles, but this material was handled so lightly and quickly that it simply didn't have time to raise my hackles.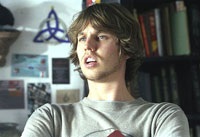 Just Like Heaven is not especially subtle. It's evident early on that David needs deliverance from his emotional deadness as much as Elizabeth needs help with her peculiar state. But in case we don't catch it, there's plenty of dialogue crafted to state the obvious. Still, it's refreshing to watch a romance develop in the absence of a bodily connection, and the film does a nice job contrasting the deepening feelings between David and the untouchable Elizabeth with the shallow and empty propositions of David's all-physical neighbor Katrina (Ivana Milicevic).
There are plot inconsistencies, to be sure. (How can Elizabeth remember every nook and cranny of her apartment but nothing else about her life? Why is she warm and vibrant in the opening scenes and yet remembered by everyone who knew her as one-dimensional and driven?). But Just Like Heaven can be forgiven its leaps of logic for the same reason it can be forgiven its dalliances into all that subject matter I was so afraid of—it's a fairy tale. There's a lot to be said for the telling of stories, and Just Like Heaven is a sweet and amusing one. Boy meets girl, girl disappears, what happens next? I recommend you grab a date and some popcorn and find out.
Talk About It
Discussion starters
Elizabeth's friends and family felt that her dedication to her work had deprived her of a full life. What ingredients do you think are necessary to a life well lived?


David and Elizabeth had no choice but to conduct their romance in the absence of physical touch. What role do you think physical attraction and connection should play in a developing romance? How about in an established one?


Just Like Heaven has fun imagining what might take place in the realm of spirits. Is it appropriate to imagine and tell stories that involve the afterlife? What, if anything, should be "off-limits' in our stories and imaginations?
The Family Corner
For parents to consider
Just Like Heaven is a surprisingly wholesome film that affirms family life and the idea of love before sex. There are occasional mild expletives (including the use of the Lord's name in vain) and a few scenes of sexual innuendo, although there are no explicit or even suggested sex scenes. There are brief episodes involving ideas of the occult, ghost-busting and exorcism, presented in a humorous fashion.
Copyright © 2005 Christianity Today. Click for reprint information.
What Other Critics Are Saying
compiled by Jeffrey Overstreet
from Film Forum, 09/22/05
Mark Ruffalo has been gaining more and more critical acclaim as he morphs from one type of role to another, in such films as You Can Count On Me, Collateral, We Don't Live Here Anymore, and Eternal Sunshine of the Spotless Mind. Can he succeed as "the guy" in a romantic comedy, opposite a big name star?
Apparently so. Ruffalo, opposite Reese Witherspoon, conquered the box office this week with Just Like Heaven, the latest film from Mark Waters (director of Mean Girls).
Witherspoon plays Elizabeth, a doctor who can't get herself out of a coma. While her body lies in the hospital, her spirit hangs out at her apartment, pestering the landscape architect (Ruffalo) who has moved in. When Napoleon Dynamite's Jon Heder turns up as a psychic, the proceedings may remind you of Ghost, and you won't be the first to make that connection. Several mainstream critics mention the beloved Demi Moore/Patrick Swayze romance in their reviews of Just Like Heaven, even though they're not too fond of the results.
Christian film critics, on the other hand, seem quite pleased with these romantic, old-fashioned antics.
Steven D. Greydanus (Decent Films) raves, "Just Like Heaven is the first Hollywood film since Return to Me that I would put in the same league as that earlier film, and that's saying something."
Bob Smithouser (Plugged In) writes, "The talented Mark Ruffalo and Reese Witherspoon share an everyman chemistry that works nicely in Just Like Heaven. They lift otherwise drippy, saccharine moments to a more tolerable level, making this often sweet supernatural feature one that could appeal to fans of The Ghost and Mrs. Muir and, more recently, Ghost." He does, however, point out a few "forgivable inconsistencies."
David DiCerto (Catholic News Service) notes "a somewhat formulaic setup and an uncertain start." But he adds, "Waters applies just the appropriate gossamer touch to this film which is more romantic than outright funny, and the extremely appealing leads play with great delicacy. … There's an overarching message throughout of fidelity to one's true love. … As far as supernatural bonbons like this go, Just Like Heaven stands head and shoulders above Bewitched earlier this season. There's a minimum of objectionable material—a rarity these days—and, best of all, the film has heart."
Article continues below
Christian Hamaker (Crosswalk) begs to differ. "Reese Witherspoon's magnetic star-power in the new romantic comedy, Just Like Heaven, can't overcome the movie's fundamental, fatal flaw: a basic lack of chemistry between the film's two lead performers. Although mildly entertaining—even uproariously funny in two scenes—the film takes far too long to generate the expected romantic sparks."
from Film Forum, 09/29/05
Adam Tillman Young (Relevant) says, "As a romantic comedy, Just Like Heaven skims merrily along the surface of the genre's waters without ever bothering to dive deeper. … As long as you understand that it's not an edifying or thought-provoking exploration of the afterlife, you'll enjoy the movie."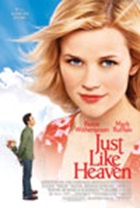 Browse All Movie Reviews By: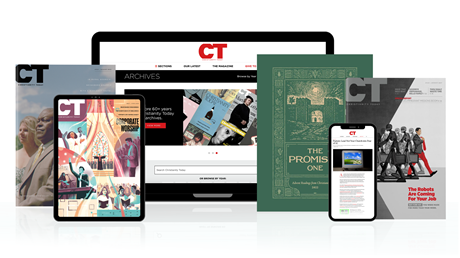 Annual & Monthly subscriptions available.
Print & Digital Issues of CT magazine
Complete access to every article on ChristianityToday.com
Unlimited access to 65+ years of CT's online archives
Member-only special issues
Subscribe
Just Like Heaven
Just Like Heaven