In T-shirts and pajama bottoms they'd worn for four days and shoes caked in New Orleans sludge, Christopher and Monika Sheppard arrived at Houston's Astrodome. In one arm was a cardboard box that held all they owned that the rising waters didn't snatch before they escaped. In another arm was their 16-month-old son, Jackson, quiet with fever and clutching a baby bottle.
They joined an ever-growing number of those made homeless when levees broke following Hurricane Katrina's rampage through Louisiana last week. Although the family owned a car, like many residents of the below-sea-level city who weathered the storm in their homes, they stayed because they had no place to go outside New Orleans and thought they could ride it out.
An inch of water seeped into their basement apartment. Christopher, 27, the son of a retired Baptist pastor, put his wallet and identification documents on top of the refrigerator for safe keeping and took Monika and Jackson upstairs. Three hours later they returned to find four feet of murky water in their apartment. The refrigerator had capsized. The water swallowed the wallet and papers.
The Sheppards had met in a karaoke bar. "I was singing 'God Bless the USA' and he fell in love," said Monika, 35, an opera singer. Two years ago they married. A Catholic, she worked in New Orleans's famed St. Louis Cathedral and freelanced for various occasions.
The sewage-contaminated waters destroyed her music and concert gowns. Christopher, a carpenter, lost his tools. Monika put a canvas purse in a box that contained baby clothes and one pair of women's underwear and pants. Christopher set Jackson on his shoulders. They waded through chest-deep water a half mile to an Interstate 10 bridge, one of the few dry places in New Orleans.
For more than two days they waited with hundreds of other storm survivors as the city around them plunged into bedlam. They ate pilfered food and drank pilfered water that looters unloaded in piles to share. Hope and letdown filled each hour as helicopters shuttled to the site and left with only a dozen or so at a time among the thousands waiting, a scene repeated over and over.
Jackson got sick. That put them at the front of the line of those waiting for a helicopter to ferry them to a bus for Houston.
Once airlifted, the scene repeated as crowds hoped for a seat on the trickle of buses bound for Houston. "It's hard to describe the hope you have invested that the next one," Monika said. "Most of our prayers were for other people," especially the elderly, who were everywhere. Jackson's fever got the Sheppards seats on a bus.
Though the Sheppards both had regular work, like many Americans they were one paycheck from financial crisis. They arrived virtually penniless at the Astrodome Thursday afternoon with only their box of sundry clothing, which they parked on cots assigned to their family. Jackson slept.
Though the Astrodome provided shelter and at least some measure of safety compared to the anarchy of apocalyptic New Orleans, the sports arena was tense with dangers and full of vulnerable people, especially the aged. On Thursday only a handful of police officers monitored the Astrodome. Relatively few volunteers had mobilized.
A frail woman fell near their cot. Monika helped her to her feet. As Christopher watched over Jackson, he noticed a feeble old man hadn't moved in a long time. Monika asked the man if she could do anything to help. He didn't respond. She brought him food.
Across the Astrodome, another old man rocked on his cot and cried as tattooed teenage boys taunted him. Monika confronted the gang, which then left him alone. The old man was mute and legally blind. He motioned he wanted to write. She spied a package of markers on the floor. He needed food, he wrote. "Can you please contact my family?" Monika took his family's contact information and promised she would reach them, and then found food for him.
She looked for the first old man she had helped and didn't see him again. Later they heard that least one person had died in the Astrodome.
Monika went to the bathroom. She found a woman wailing. The woman was menstruating and had no hygiene supplies. Her pants and underwear were soaked in blood. Monika ran to her own box, fished out her one pair of pants and panties, and gave them to her.
Friends for life
Hours after the Sheppards arrived, newlyweds Shane and Shelly Cole of Pasadena, Texas, married just nine days, entered the sporting arena. Wednesday night, the Coles heard news about problems at the Astrodome. Shane, 35, a Baptist who came to Christ 10 years ago after serving in the first Gulf War, said he grieved for children living amid the Astrodome chaos. The Coles were using just one of their home's two bedrooms and could house a family.
"We've got to go down there," he told Shelly, a Messianic Jew originally from Wisconsin. "I know there's babies in there."
The first two families Shane approached in the Astrodome said loved ones in Houston were picking them up. Then Shane saw Jackson and asked the Sheppards if they would like to stay with them. They gratefully accepted.
Christopher praised God's providence through their escape from New Orleans, especially for Jackson. "Not one time did he have to go without food or water," he said.
"Spiritually we feel fine. Emotionally we feel fine," Monika said. But dealing with the hell they escaped will take time. A droning roar—a fan, a car—makes both Monika and Christopher hear helicopters in their heads, the same hollow, reverberating thunder they endured for days under the overpass as they awaited rescue. It is symptomatic of post-traumatic stress disorder.
The next night, Shane Cole told Christianity Today they were barbecuing their guests' supper. They had spent the day running the Sheppards to government relief offices and helping them to replace clothing and baby supplies. The Sheppards also bought a newspaper to check want ads for carpenters and sopranos. Shane, who works for a tugboat company, said his employer is hiring. Christopher said he was hoping to find enough money to rent the vacant house next door to the Coles. The Sheppards taught Jackson to call the Coles Aunt Shelly and Uncle Shane.
Monika's voice quivered when she spoke of the Coles. "It's like we were related," she said. "God is performing miracles all the time. It's been wonderful. God led us to them."
The Coles had no safety concerns about opening their home to strangers. "They lost everything," Shane said of the Sheppards. "If I was in their position, I'd hope someone would do the same. They could still clean me out, but they're good Christian people. We've got friends for life. We're sure honored and blessed to have them in our house. If somebody needs a room, my door's always open."
The Coles urged the Sheppards to e-mail and call their families and friends to let them know they're all right. Monika's mother promised to send money. But Christopher learned from his family that his father, who knew they had remained in New Orleans during the storm and feared they had perished in the aftermath, had suffered a heart attack. Christopher hopped a bus for the 30-hour trip to Alabama. Monika stayed with Jackson, still running a 103-degree fever, at the Coles' house.
Monika surfed the Web on the Coles' computer and found hurricanehousing.org, which linked her with a family in Santa Fe, New Mexico, offering a car and furnished two-bedroom guesthouse rent-free for a year. Neither the Coles nor the Sheppards knew anything about the Southwest or Santa Fe, but the Sheppards accepted the offer immediately. The New Mexico family sent the Sheppards money for plane tickets. After five days with the Coles, Monika and Jackson left Houston on September 5 for their new life in New Mexico. Christopher will fly later from Alabama after tending to his father, who was not expected to live.
Shelly Cole said that after the Sheppards left, she and Shane spent the day grieving after saying goodbye to the couple whom they grew to love. Monika e-mailed her soon after arriving with Jackson in Santa Fe to say that both Santa Fe and the house they've been offered are beautiful.
The Coles believe they were just following God's leading.
"We were obedient. That's all he required of us," Shelly said. "God will put the puzzle together. We were the link because God works through people. He wants willing vessels."
The Coles have signed up on a church list to take in another family.
Deann Alford is a journalist based in Austin, Texas.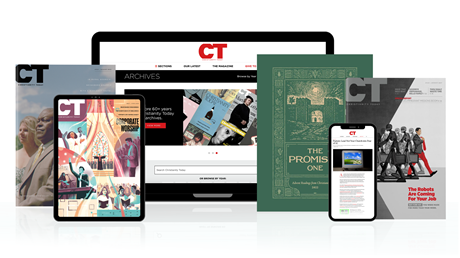 Annual & Monthly subscriptions available.
Print & Digital Issues of CT magazine
Complete access to every article on ChristianityToday.com
Unlimited access to 65+ years of CT's online archives
Member-only special issues
Subscribe
I Was a Stranger
I Was a Stranger