| | |
| --- | --- |
| | • |
In what one Indonesian human rights activist describes as the latest attack in an ongoing terror campaign against Christians of Central Sulawesi, Indonesia, three teenage girls en route to school through a cocoa plantation were beheaded Saturday morning, apparently by Muslims.
Theresia Murangke, 14, and Ida Lambuaga and Alfina Yarni Sambue, both 15, were attacked one mile from Sayo village near the town of Poso, reports Indonesian human rights activist Ibrahim Buaya, who formerly lived in this volatile region of Indonesia. A fourth girl, Noviana Malewa, 14, escaped from her attackers with machete wounds to her face. Buaya reported that she is in Poso General Hospital under heavy guard. The Associated Press reported that Noviana told police the six attackers wore black shirts.
Two of the girls' heads were found near a police station five miles from the village of Poso. The head of the third was left in front of Kasiguncu village's Pentecostal Church of Indonesia (GPdI), eight miles from where the bodies were found in the cocoa plantation.
Christian human rights attorney Ann Buwalda, director of Jubilee Campaign USA¸ describes Central Sulawesi as "crawling with Laskar Jihad terrorist training camps." The Indonesian Muslim militant group, whose name means "Holy War Warriors," has killed thousands since 2000 in its attacks on Christian populations on the islands of Moluccas and Sulawesi.
Laskar Jihad is "determined to exterminate the Christian community in this region," Buaya said.
Anti-Christian violence began in Central Sulawesi in December 1998, including assassinations, forced closure of churches, bus and market bombings, and the torching of more than 20 Christian villages. On June 19, 2000, Muslim militants massacred 211 worshipers, among them 45 children, in the Evangelical Christian Church in Halmahera (GMIH) in the Central Sulawesi village of Duma. In August 2003, a drive-by motorcycle shooter fired at six children in front of Poso Presbyterian Church; two children were hit, but survived.
Central Sulawesi province is located some 1,000 miles northeast of Jakarta, the capital of Indonesia, which is the world's most populous Muslim nation. Each of its 6,000 inhabited islands, however, has a distinct culture and religious atmosphere. Buwalda noted that some areas of Indonesia, such as North Sulawesi, are nearly 100 percent Christian and free of violence.
Compass Direct reported in June that congresses in Jakarta in 2004 and Sulawesi in March 2005 recommended that Shari'ah principles be introduced through a revision of Indonesia's criminal law. In addition, provincial councils are including more Shari'ah principles in local bylaws. Some provinces have restricted Christians' freedom of worship.
The BBC cites analysts' reports that militants have targeted Central Sulawesi and believe it could be turned into the cornerstone of an Islamic state. Before a December 2001 peace accord that ended two years of conflict in Central Sulawesi, the area was half Christian and half Muslim. Buwalda estimates that during the peace accord, the Christian population began to plummet from the town of Poso, where Christian neighborhoods remain mostly empty as their homes were razed during the conflict. Poso district still has a population of Christians.
The Associated Press describes the Sulawesi strife as an extension of a "wider sectarian war" in nearby Maluku where up to 9,000 died between 1999 and 2002.
Buwalda, who has visited Central Sulawesi three times, disputes widespread media reports that the violence is a "sectarian war." In reality, she said, it's "Laskar Jihad who has tried to expunge the area of Christians." Weapon bans leave Christians unarmed, virtually sitting ducks for Muslim attacks. "This is all being done to them. They are completely victimized," said Buwalda, who in 2003 met the number-three leader of Poso's Laskar Jihad organization. The leader claimed that the attacks were in response to Christians' plotting against Muslims, a charge that Buwalda refutes. Of the most recent violence, Buwalda said, "I don't think the three little Christian girls were plotting to do in the Muslim community. None of the arguments as to why this violence is happening is making any sense."
Buwalda says the numbers of Christian casualties—approximately 90 percent of all deaths in the ongoing violence—is evidence that Central Sulawesi Christians have not taken up arms against the Muslim aggressors. "They would not have suffered the number of dead in the conflict, in the massacres, had they actually been able to defend themselves," she said.
Christians continue fleeing to neighboring villages, notably Tentena, an almost entirely Christian community where in May, Muslim militants bombed the village market, killing 22 Christians.
In March 2003, Buwalda met with Indonesia's vice president Jusuf Kalla, who told Buwalda in regard to destruction of Christian villages that "the Christians should just get over it and move on. … We can't let them sit around as refugees."
Related Elsewhere:
More on the history of attacks against Indonesian Christians is available in our Indonesia area. Among the articles are two describing what you can do to help.
Google News has links to the latest news about the beheadings.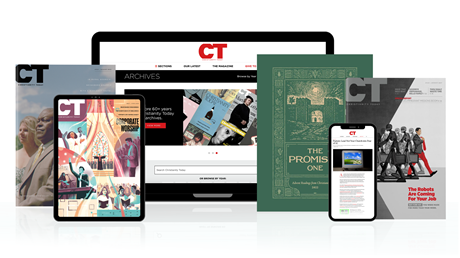 Annual & Monthly subscriptions available.
Print & Digital Issues of CT magazine
Complete access to every article on ChristianityToday.com
Unlimited access to 65+ years of CT's online archives
Member-only special issues
Subscribe
Christian Teens Beheaded in Indonesia
Christian Teens Beheaded in Indonesia