On May 5, John Hanford, U.S. ambassador for international religious freedom, announced an agreement with the Socialist Republic of Vietnam regarding issues of religious liberty. The details of the agreement, outlined privately in an exchange of letters, have not yet been made public.
Hanford initiated negotiations with Vietnamese officials in early February during a lengthy visit to the communist country. On March 8, the Cong An newspaper quoted Deputy Minister of Public Security General Nguyen Van Huong giving the ambassador the standard government line that Vietnam holds no religious prisoners and no prisoner in Vietnam has ever been mistreated.
But negotiations in the following weeks produced some changes, as Hanford announced during a May 5 news conference that 12 religious prisoners were released as part of a special amnesty.
Compass has learned that six Hmong Christians were among those prisoners freed in connection with the April 30 amnesty. Mua A Chau had been sentenced to three years for "resisting an officer doing his duty." Ly Chin Seng, Ly Xin Quang, Vang Chin Sang and Vang My Ly, four men of the Hoang Su Phu District in Ha Giang province, were serving sentences from 26 to 36 months for "disturbing public order" by holding worship services in their homes.
The other Hmong Christian, Sung Seo Pao, regained his freedom just 17 days before completing an 11-year sentence on similar charges.
In September 2004, the U.S. named Vietnam a "country of particular concern" (CPC) because of its record of religious liberty offenses. The 1998 Law on International Religious Freedom allows for sanctions to be imposed on a CPC that does not improve its religious rights record.
Alternatively, a CPC may negotiate an agreement with the U.S. to avoid sanctions. The new agreement with Vietnam marks the first time the U.S. has achieved this type of accord. If Vietnam takes corrective actions and satisfies U.S. concerns for religious freedom, it could be removed from the CPC list later this year.
In announcing the agreement, Hanford stated that Vietnam has shown progress on the legislative front by promulgating the Ordinance on Religion in November 2004. (Implementation guidelines were not published, however, until March 2005.) In conjunction with Hanford's Vietnam visit last February, Prime Minster Phan Van Khai issued unprecedented "special instructions" for Protestant Christians.
The instructions explicitly prohibit the forced renunciation of Christian faith, a common government practice used against ethnic minority Christians. Despite the decree, however, Human Rights Watch reports that forced renunciations are still taking place.
The instructions also make provision for Christian congregations to obtain official permission from local authorities to carry on religious activities, even though the larger church organization to which they belong has not yet acquired legal recognition from the central government.
If this provision were implemented, it would mark a sea of change in the way Vietnam has treated Christian groups. Nevertheless, Compass sources are not aware of any congregation that has received official permission to operate in the two months since the prime minister's instructions were issued.
According to Hanford, another evidence of progress is the government's promise to reopen churches that have been forcibly closed. Many hundreds of Montagnard congregations affiliated with the Evangelical Church of Vietnam-South were disbanded by government officials, mostly in 2002 and 2003. So far, the government has granted legal recognition to fewer than 40 of these churches, though it published a promise in December 2003 to expedite registration.
"What is worrying is that no one knows if Vietnam's general 'promises' will translate into concrete commitments and action," one source told Compass. "With only about three months remaining before the U.S. must evaluate whether Vietnam has met expectations and decide the CPC issue for 2005, Vietnam should be required to make dramatic progress in terms of actual numbers of churches registered and denominations given legal status."
Some observers suspect Vietnam officials of making promises merely as a tactic to achieve objectives such as more trade with the U.S. and membership in the World Trade Organization.
The United States Commission for International Religious Freedom, which monitors the State Department's compliance with religious liberty legislation, also called for substance to replace promises in a May 9 news release.
A clear-cut test case of Vietnam's inclination to comply with the promises it made to the U.S. involves the Vietnam Mennonite Church. The wife of Nguyen Hong Quang, the denomination's imprisoned general secretary, wrote to the prime minister on her husband's behalf to ask if his "Instructions Concerning the Protestant Religion" would allow the Mennonites to complete official registration with the government.
On May 1, Ho Chi Minh City officials responded to Mrs. Quang's inquiry by conducting yet another police raid on the Quang family home, asserting that the Mennonites conduct illegal religious meetings there.
Among those detained at police headquarters for questioning in that raid was Mennonite prisoner-of-conscience Le Thi Hong Lien. The young woman, one of the 12 religious prisoners included in the special amnesty, had been released from prison just three days earlier. According to witnesses, the experience left Lien "exhausted and terrified."
According to one source in Vietnam, the government may have a harder time convincing its own local officials to make changes in religious policy than it has convincing American diplomats of its good intentions. To address the problem, Vietnam has apparently promised to educate public officials—from the highest to lowest echelons of government—about the proposed changes.
"This will not be an easy task, because for many years the official dogma—believed and taught from the top—is that Protestantism is an American religion bent on overthrowing the communist revolution," the source told Compass. "As such, it was commendable policy to discriminate against, harass and persecute Christians."
Related Elsewhere:
Compass Direct earlier Vietnam coverage includes more articles about arrests of Christians in Vietnam:
Officials Break Up Mennonite Meeting, Arrest Christians | After just two days of freedom, Vietnamese prisoner-of-conscience Ms. Le Thi Hong Lien was arrested for attending a Bible study with other Christian believers on May 1 at the home of imprisoned pastor Nguyen Hong Quang. (May 3, 2005)
Le Thi Hong Lien Released | Unexpected freedom comes two days before special amnesty. (April 29, 2005)
Court Denies Mennonite Pastors' Appeal | Christians hold silent prayer vigil outside the courthouse. (April 13, 2005)
Reports on Vietnam from the United States Commission on International Religious Freedom are available from their website.
CT's full coverage of Vietnam includes:
Distress, Harassment Continue for Vietnam's Montagnards | U.N. relief workers airlift 198 refugees to Cambodian capital. (Aug. 18, 2004)
Lip Service | Vietnam's guarantees of religious freedom are not fooling anybody. (April 06, 2004)
Christmas in Vietnam | A missionary writes about this year's bleak holiday in the Dak Lak Province (Dec. 26, 2002)
Vietnam's Hidden Tragedy | American church leaders manipulated as communists cover up abuse of tribal Christians. (Sept. 20, 2002)
Article continues below
Proposed Repatriation of Vietnamese Tribal Christians May Be Flawed | The government continues to persecute believers while giving a guarantee for the safety of returning refugees. (Jan. 29, 2002)
Empty Legal Rights | What you can do to help persecuted Christians in Vietnam. (Jan. 15, 2002)
Activist Christian Pastor Arrested In Vietnam | Public Security Police have busted up Mennonite services four times this year. (August 24, 2001)
Christians Targeted in Vietnam's Highlands | Crackdown follows massive anti-government protests. (June 26, 2001)
Viet Nam Protestants Call Conference 'Miraculous' | But tribal minority Christians fear future persecution. (Feb. 14, 2001)
Vietnam Protestants Call Conference 'Miraculous' | But tribal minority Christians fear future persecution. (Feb. 14, 2001)
'We Are Always In Persecution' | Vietnam's Christians are arrested, tortured, and fined, even though the government claims to promote religious freedom. (Jan. 10, 2001)
Vietnam Jams Hmong Christian Radio Broadcasts | Government tries to curb spread of Protestant Christianity along Chinese border. (Sept. 1, 2000)
Authorities Destroy 'Church' in Vietnam | Crude structure in Ho Chi Minh City slum had been erected only hours earlier. (July 27, 2000)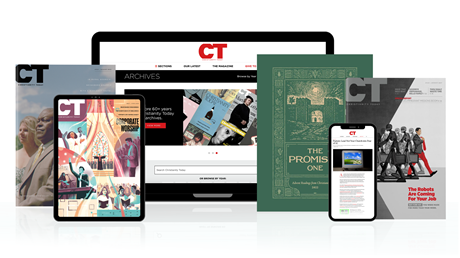 Annual & Monthly subscriptions available.
Print & Digital Issues of CT magazine
Complete access to every article on ChristianityToday.com
Unlimited access to 65+ years of CT's online archives
Member-only special issues
Subscribe
U.S. and Vietnam Reach Agreement on Religious Freedom
U.S. and Vietnam Reach Agreement on Religious Freedom