Discussion: Day One | Day Two | Day Three | Day Four | Questions
Short-term mission trips to foreign countries are the biggest trend to hit the evangelical Christian outreach scene since vacation Bible school. Between 1 million and 4 million North American Christians reportedly participated in STMs in 2003, and the number keeps rising.
Praises and critiques of the trend tend to be proportionately extreme, touting STMs either as miraculous recruiters of long-term missionaries or insidious sowers of third-world dependency.
But a new study, to which I contributed the literature review, suggests both sides are off the mark.
According to Kurt Ver Beek, professor of sociology and third-world development at Calvin College in Grand Rapids, Michigan, traditional STMs don't do much at all.
That conclusion might sound odd to those familiar with any of the with the 50-odd dissertations written on the subject in the last 15 years, or with Roger Peterson's well-known studies in the subject. Most of these papers conclude that STMs significantly increase participants' spirituality, financial giving to missions, prayer for missions, likelihood to become career missionaries, and so on.
But in his survey of 127 North American short-termers and 78 Hondurans for whom they built new homes after 1998's devastating Hurricane Mitch, Ver Beek found that neither group had experienced notable life changes.
Why such different conclusions? Ver Beek ascribes the difference, in part, to methodology. Many previous studies involved small sample sizes, interviewed short-termers soon after their trips—while they were still on a missions "high"—or failed to take into account social desirability bias, the human tendency to exaggerate one's goodness in surveys and interviews, he writes.
Few checked reports of increased giving against other sources, such as church giving records, and almost none solicited opinions from people in the third world who received STM groups, he says.
Ver Beek's study is unusual in that it does both. The results, therefore, are also unusual.
While 52 percent of respondents claimed to have increased their giving to the sending organization after the trip, according to the organization's records 70 percent of the participants in their STM trips to Honduras didn't send in a single direct donation in the three years after the trip.
Collection-plate giving from the congregations involved did go up by an average of $2,600 a year, but Ver Beek says that's nothing worth shouting about.
And when he interviewed the Hondurans whose homes the missionaries rebuilt, he found that if given the choice, they'd prefer short-termers stayed home and just sent down money, "thereby using less resources on their own travel expenses and more on the people they intend to help."
"The truth is that they don't have to come here to build homes. … If they come, they should come for the friendships, for the cultural exchange," says one Honduran NGO worker quoted in the study.
Unfortunately, Ver Beek found that few lasting friendships were built. While 92 percent of the North Americans said they had meaningful contact with Hondurans for at least part of every day of their trip, less than a quarter stayed in touch with their Honduran friends after they returned home.
"While we were there, you know, you have notions of maintaining contact with them, but we never have," says one short-termer quoted in the study.
"This study shows that short-term missions as done now are not having the impact that people think or want, even if done to levels of excellence," says Ver Beek. "If that's true, it requires a whole rethinking of whether or not we're going to do this, and if so, how."
His proposal: It's not enough to stress the importance of orientation and debriefing as ways of augmenting the short-term mission experience—something you'll hear from any STM expert worth her salt. Instead, the STM needs to be treated as one small module that augments a much longer and more intense course of learning.
Peterson, for his part, applauds Ver Beek's attempts to verify giving reports and fill in the third-world side of the equation, but questions some of his calculations. "The data appears to be manipulated with a strong bias," he says.
Ver Beek freely admits that others could interpret his data differently. "It's true, there was a small increase in giving. But after all the time and effort and money spent on these trips, is an increase of a few dollars success?"
For Ver Beek, who has lived in Honduras for most of the last 20 years and worked closely with community development organizations, the answer is no.
Peterson, president of STM sending agency STEM Ministries, also questions the assumption that the money raised for STMs would be available for direct donation to third world organizations. Most people are simply less willing to aid a distant cause than to help a friend or coworker go on a trip, he says.
"What I would do would be to increase fees to hire Honduran workers to work side by side with the volunteers," says Peterson. That way, the money would be sure to be raised, third world workers would be given work, and North Americans could still participate in valuable cultural and spiritual sharing."
Ver Beek is directing a follow-up study involving more than 1,000 STM participants and third world beneficiaries in Honduras, Haiti, Kenya, and Thailand.
He plans develop orientation curriculums for both North American STM groups and for the third world communities they visit. Until now, orientation for third-world beneficiaries has usually amounted to, "They're showing up next week! Clear out the church, and here's the mattresses!" says Ver Beek.
Abram Huyser Honig is a freelance writer and photographer living in Tegucigalpa, Honduras.
Ver Beek and Trinity Evangelical Divinity School's Robert J. Priest discuss the effects of short-term missions and why such missions are so popular.
Day One | Day Two | Day Three | Day Four | Questions
Related Elsewhere:
Ver Beek's study, along with a PowerPoint synopsis and bibliography, are available at his Calvin College site.
Ver Beek presented his paper at the 2005 missiology conference at Trinity Evangelical Divinity School in Deerfield, Illinois.
Earlier parts in this series include:
Who Gets 'Socially Rich' from Short-Term Missions? | How communities feel about themselves after receiving a group may be more important than the number of latrines dug or homes built. (July 8, 2005)
Mission Trips or Exotic Youth Outings? | Not everything in your church's missions budget may be about missions. (July 7, 2005)
Do Short-term Missions Change Anyone? | Or do one week's good intentions fall flat without a concerted effort to follow through? (July 6, 2005)
Are Short-Term Missions Good Stewardship? | More than 2 million teens go on such trips ever year, and giving may exceed that given to long-term missionaries. But is short-term ministry built to last? (July 5, 2005)
Study Questions Whether Short-Term Missions Make a Difference | Missionaries don't keep giving after they return; hosts prefer money to guests, Calvin sociologist finds. (June 20, 2005)
STEM International has more information on short-term missions, including missions opportunities. The ministry will launch Mission Maker Magazine in late September.
Peterson's "Maximum Impact Short Term Missions," "Is Short-Term Mission Really Worth the Time and Money?" and "Can Short-Term Mission Really Create Long-Term Missionaries" can be purchased at the STEM International site.
Earlier Christianity Today coverage of short-term missions includes:
Agencies Announce Short-Term Missions Standards | Similar codes have been established in Great Britain and Canada. (Sep. 30, 2003)
McMissions | Short-termers have their place, but not at the expense of career missionaries. A Christianity Today editorial by Miriam Adeney (Nov. 11, 1996)
See also Marshall Allen's October 2001 article for FaithWorks magazine, "Mission tourism?"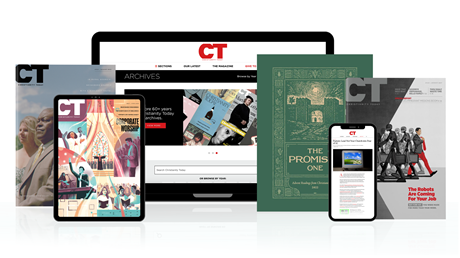 Annual & Monthly subscriptions available.
Print & Digital Issues of CT magazine
Complete access to every article on ChristianityToday.com
Unlimited access to 65+ years of CT's online archives
Member-only special issues
Subscribe
Study Questions Whether Short-Term Missions Make a Difference
Study Questions Whether Short-Term Missions Make a Difference