true
Progressive rock is a big deal in Europe, but not so much in the U.S., not since the glory days of bands like Yes, Asia, King Crimson, and Emerson, Lake and Palmer. But prog-rock lovers certainly know the name Neal Morse, especially from his work with the groundbreaking group Spock's Beard and later in Transatlantic. The singer/songwriter/multi-instrumentalist is perhaps best known for Spock's Beard's double-disc rock opera Snow, which critics put on a par with Genesis' 2-CD The Lamb Lies Down on Broadway. But at the peak of his career, Morse came to Christ, his priorities changed, and he went solo, shocking the prog-rock world. But many fans stuck by his side, even with more recent concept projects like 2003's Testimony and 2004's One. Morse shared with us his thoughts on his musical journey.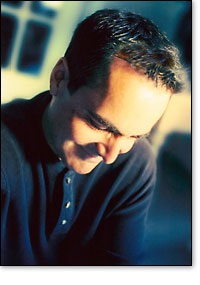 What types of emotions did you feel after stepping down from Spock's Beard?
Neal Morse It reminds me of when Paul speaks in 2 Corinthians about being exceedingly sorrowful yet still rejoicing. I was sad to part ways with my band mates and I was scared from a career position, but I was assured it was God's will. I prayed just before I went into the decision that if stepping down wasn't what he wanted that he would show me a sign, kind of like Abraham climbing the mountain to sacrifice Isaac. But the silence meant I had to make the move, and right after doing so I began a long process of grief, but also I knew not to worry.
How did the rest of the band respond to your choice, and were you able to discuss your faith with them at that point?
Morse I tried to at various points towards the end, but I didn't see an opening for it. When I quit I told them the Lord was speaking to me and that I needed to line my life up with the Word. Some of the guys were mostly confused, a few of them understood and one told me they related because they meditated and felt like they were led in certain directions. There were pretty varied reactions, some bitterness and then some pleading for me to come back, but now we can all look back and recognize this as a good thing for everyone.
Had you initially planned a solo career when you left the band?
Morse When I quit, I didn't know if I would continue in music or if the Lord was calling me out of progressive rock. Three months after I quit the group, I got ideas for what would become Testimony. I asked, "Lord, is this what you want?" I became convinced this was his will even though I realized I could've very well lost everything I had previously built up with the band.
How have fans responded to the spiritual content on Testimony?
Morse That was a mix too. Some people are thrilled about the direction, some people aren't thrilled about it, some say it's not that their cup of tea, and there's a small handful of people that might think it's a shame. But overall I've found a lot of support for that record. Here I was planning to lose it all yet I was happy to find sales were probably about half of what they were when I was in Spock's Beard.
You've got an amazingly talented band on the album, but other than an appearance by Phil Keaggy, they don't seem to be the typical Nashville players.
Morse When I was putting together the Testimony band, I prayed for something really exciting. Shortly before the recording I didn't have a keyboard player, and then three weeks before recording I didn't have a cellist. But I prayed about each guy and they came from all over. My keyboard tech became my keyboard player. Others flew in from Seattle, L.A., Rhode Island and some locals, all of which are exceptional.
That was a double-disc record, and now here's an equally lengthy One a mere year later. How do you stay so prolific in songwriting?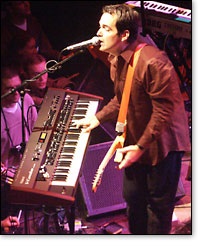 Morse It doesn't really occur that way, because I'm always wanting to break fresh bread. I have so many ideas, and modern recording makes it so easy to get them out-and I want the public to hear it and not have to wait forever. I realize it sometimes takes commerce some time to catch up, but in putting out more of my feelings, it gives me more chances to minister.
Describe the concept behind One.
Morse It's meant to sum up God and man being together in the perfect conditions of the Garden [of Eden]. There's mention of man separating himself from that perfection, but then God sends his son Jesus to retrieve everyone, and it's a great reunion and party. It's not really a rock opera, but more like a concept album or work with characters and narration. There's God and man and mention of Jesus, though he doesn't speak in the first person.
How do you manage to keep the sounds so fresh, especially when so many other prog rockers are either dated or derivative of the old days?
Morse I write from the heart and the gut, which is Spock's Beard's way too. When you're enthusiastic about something, you invest more of yourself into it. I've always spent the time and work needed on arrangements to make them stand apart from one another, and now my solo band has really kept me freshened up.
Why is prog-rock so big in Europe, and yet seems to have a smaller, cult-like following in America?
Morse A lot of people in Europe are reached by this and it seems to touch them. That's not to say people aren't still touched in America; it's just that the culture's changed a lot. Albums were a focal point of society when I was growing up [in America]; I'd sit with my friends and listen to an entire album. We weren't concerned about length or radio singles, but nowadays people don't want to take time to listen to a whole piece of music.
From a writing perspective, what's the difference between creating concept pieces or "rock symphonies" and writing a traditional three-minute song?
Morse I actually used to really resist the concept album idea. Throughout my time with Spock's I was always asked when we would make one like every other prog rock band. When I first wrote Snow, I had specific things I wanted to say, but then it evolved into a story and a [rock opera] became the natural result. I think like anything else, concept albums can be great if they are great and terrible if they are terrible. The difference between that and individual short songs is that you can pretty much say only one thing given the relatively short length. If you have a lot to say, that medium doesn't give you enough time to say too much.
Can we expect another epic or traditional album next?
Morse Right now I'm doing some praise music I'm thinking about just giving away when I visit various churches in Europe. Since I'm giving it away, it doesn't have to be a huge production and I can just go straight from my heart. It will be more spiritual than musical. I actually started a regular song album about three years ago and it's basically like a contemporary Christian album you'd hear on a radio station like WAY-FM. I can never stick with one style, but I'll tell you I listen to Chris Rice a lot and there's a couple songs that sound like a Christian version of Ben Folds. The last thing is a secret project that I'm working on with another guy. It's too early to tell how that will pan out, so we've decided to keep it under raps. God willing it won't just be us going in doing regular songs. There's some ideas for another big thing.
Have you ever thought of collaborating with other secular stars turned Christian for a super group, say John Elefante from Kansas or Chester Thompson from Genesis' touring days?
Morse It sure would be interesting! I've actually fantasized about guys like that, plus maybe Phil Keaggy, [Yes'] Rick Wakeman and [Kansas'] Kerry Livgren-I'd do it in a heartbeat. We've never talked about it, though that would be an interesting conversation. But even if you have the best players in the world, it has to be the right blend. Sometimes those combinations don't gel creatively, though it sure would be fun to try!
For more about Neal Morse, visit his official site. Also check out our review of his latest album, One. To hear sound clips and buy his music, visit Amazon.com or his official site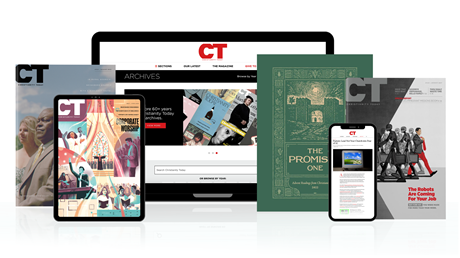 Annual & Monthly subscriptions available.
Print & Digital Issues of CT magazine
Complete access to every article on ChristianityToday.com
Unlimited access to 65+ years of CT's online archives
Member-only special issues
Subscribe
Making Progress
Making Progress