true
It's not that men are complete idiots when it comes to women and romance, as suggested by so many commercials, magazines, and TV programs these days. We just need a few pointers to get us in the right direction—helpful advice on modern etiquette, grooming, and inventive dating in particular. According to a statistic cited in the new romantic comedy Hitch, 60% of a man's impression on a woman is determined by body language and 30% by tone of voice, which is to say that 90% of a man's ability to attract a woman has nothing to do with words. If we can't understand the modern woman, then what's a single guy to do?
This is where the so-called "Date Doctor" comes in. Will Smith (I, Robot) is Alex "Hitch" Hitchens, a romantic consultant trying to pass on to other men what he painfully learned about love and relationships back in college. And judging by his well-furnished apartment, he's doing pretty well for a guy who only works on referrals. The film quickly establishes him as "the cure for the common man"—someone who helps men make a lasting first impression and then guides them through the first three dates with tips on conversation, fashion, restaurants, and the eventual first kiss. Suave and imaginative, Hitch is more effective than Queer Eye for the Straight Guy and the metrosexual mentality.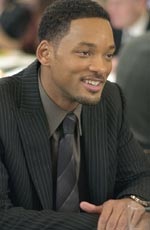 Of course, for the sake of a good plot, this wouldn't be much of a movie if Hitch didn't face the greatest challenge of his career—or two of them in this case. The first is Albert Brennaman (comedian Kevin James of TV's King of Queens) a shy, middle-aged, overweight, klutzy accountant smitten with Allegra Cole (one of the best fictional names ever). Played by Amber Valletta of Raising Helen, she's a celebrity heiress a la Paris Hilton, but with more maturity, smarts, and the looks of Cameron Diaz. How does Albert have even a remote chance of wooing Allegra, whose last boyfriend "owned Sweden or something?" According to Hitch, "Any man has a chance to sweep any woman off her feet. He just needs the right broom." He takes the case in hopes of achieving his matchmaking masterpiece.
But the Albert and Allegra romance is secondary in the film to Hitch's true masterpiece—his attempts to personally develop a relationship with cynical gossip columnist Sara Melas (Eva Mendes of Stuck on You). She's a modern day feminist workaholic; he's the perpetual bachelor who can't seem to settle down. Think they're right for each other? Perhaps, though the details of their first two dates are rather disastrous (and humorous). Turns out the date doctor isn't quite as smooth in his own relationships as he is in helping his clients, though he makes some terrific and outlandish attempts. Dinner and a movie are a thing of the past—Hitch is only getting started when he jet skis with Sara across the harbor to Ellis Island while it's closed.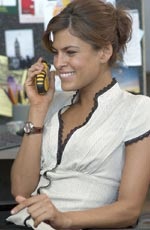 The two romances converge due to the characters' professions. Sara is covering the whereabouts and happenings of Allegra for her newspaper, and is mystified when the celebrity begins dating a less-than-average Joe accountant. Additionally, Sara's best friend Casey is dishonored by a libidinous creep who misleads both women into thinking that the date doctor arranged his one-night stand. And because the date doctor is anonymous to everyone but his clients, the two women don't initially suspect that Hitch is the one supposedly responsible for Casey's misguided heartbreak.
Romantic comedies can be tricky for Christian audiences these days, too often relying on crude humor and irresponsible sexual behavior to carry the story. So it comes as a pleasant surprise to discover that Hitch is an old-fashioned love story that (mostly) has its heart in the right place. It's a romantic comedy that is in fact both sweet and funny—a predictable but amusing descendant of the kind of movie that Cary Grant or more recently Tom Hanks were famous for.
There's a crowd-pleasing scene in which Hitch makes it perfectly clear to a potential client that he's in the matchmaking business to foster relationships between people who like each other, not to help guys jump into bed with women. The film ultimately shows that it's the little things that endear most in a relationship, not financial success or physique. It's because of this that the improbable romance between Albert and Allegra actually comes off as believable the more we get to know the two characters.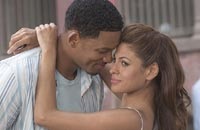 In contrast, we see the consequent heartache and regret—but not the act—of the one character who engages in premarital sex. Except for one "satisfied" client seen early on lying in bed with his new girlfriend, the film's key relationships remain chaste, emphasizing the dating and the magic of a first kiss instead of hopping into bed. Hitch even explains to Albert how guys should consider being a woman's "last first kiss" on a date.
The comedy is also fun without resorting to scatological humor. Smith has always brought humor into his performances, but he's done so many action films and dramas, it's been easy to forget he got his start with comedy. He displays great comedic range in Hitch, alternating between smooth-talking and accident-prone—watching him trying to talk while tongue-tied is a definite highlight, as is Hitch's humorously awkward college flashback. Smith also establishes a strong rapport with James, whose attempts at dance steal the show every time. The two are so good together, you can only hope they'll team up again someday.
It's ironic then that the one relationship that doesn't work as well in the film is that between Hitch and Sara. It's not really so much Mendes doing bad work as it is a matter of uneven character development. She often comes off as tough and independent, yet suddenly all too willing to fall in love with Hitch. There are endearing moments intended to flesh out Sara's character that don't come off as sweet or funny as they should, and they end up slowing down a movie that seems to run maybe fifteen minutes too long.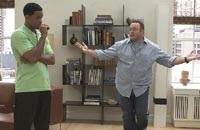 Since the two relationships aren't equally compelling, it tends to throw off some of the movie's pacing. Hitch also jumps through the requisite romantic comedy hoops, none more flagrant than a variation on the old mistaken identity development that necessitates a fight between the two leads. And it feels like the filmmakers tried too hard to pull one over on the audience with a ridiculously contrived resolution to said argument.
Hitch still accomplishes what it sets out to do, which isn't surprising since director Andy Tennant has had success with romantic comedies like Sweet Home Alabama and Fools Rush In. New writer Kevin Bisch, however, is sure to gain attention for this, the first surefire hit of 2005. Fans of movies like The Wedding Planner and You've Got Mail looking for a charming date movie with lots of laughs will fall in love with Hitch.
Talk About It
Discussion starters
What matters most in finding love? Is it only skin deep or is there something more important? Does the physical side still play a role? What does this film teach and do you agree or disagree with it?


How does the movie contrast modern dating and what real love should be? Is speed dating an effective way of meeting someone? When does matchmaking become meddling? What's the best way to get to know another person?


Differentiate between reporting and being a gossip columnist. Is there any nobility in the gossip profession? To what extent are celebrities entitled to privacy? Does Sara overstep her professional boundaries in this movie?


Would straight-out honesty have avoided the conflicts presented in the film? Should Hitch have explained his profession to Sara from the start? Is it possible to be too honest in a relationship? How much should we share when trying to get to know someone?


The Family Corner
For parents to consider
Hitch is rated PG-13 for language and some strong sexual references. Yet the bad language is surprisingly sparse despite a single f-bomb. The sexual references involve a few uses of slang (e.g. "getting laid"), but not overly crude or graphic descriptions. Most of the film refreshingly upholds virtuous love and romance over casual sex. Though Hitch isn't really for kids-they'd be bored with a romantic comedy anyway-it's generally fine for older teens.
What Other Critics Are Saying
compiled by Jeffrey Overstreet
from Film Forum, 02/17/05
Most romantic comedies proceed as if on autopilot, mechanically following the routine, providing predictable plot twists and unremarkable humor until the leads finally overcome implausible obstacles and live happily ever after. But even more troubling is the genre's tendency to focus on sex rather than love, infatuation rather than relationship.
According to some Christian press film critics, Hitch—which follows the slapstick-happy capers of a professional dating consultant—is an exception to the rule. While they admit it does follow the formula, they praise Will Smith for his charm and comic timing. They're also happy to see director Andy Tennant's film is focused on issues of character and virtue instead of just sex.
Russ Breimeier (Christianity Today Movies) says, "Romantic comedies can be tricky for Christian audiences these days, too often relying on crude humor and irresponsible sexual behavior to carry the story. So it comes as a pleasant surprise to discover that Hitch is an old-fashioned love story that (mostly) has its heart in the right place." He says it's "both sweet and funny—a predictable but amusing descendant of the kind of movie that Cary Grant or more recently Tom Hanks were famous for."
Harry Forbes (Catholic News Service) agrees, calling it "a light romance of the kind they don't make much anymore. Indeed, Hitch is an entertaining, if flawed, old-fashioned comedy."
Barbara Nicolosi, screenwriting guru for Act One: Writing for Hollywood, praises it in her blog, Church of the Masses: "Hitch continues and expands the Gen-X friendly theme that sex is easy but relationship is really hard—and it's the relationship that we should all want. [It] indicates that romance is not a series of techniques to get what you want, but is a dying to self to bring gifts to another. Lovely. Except for some unfortunate choices in language, Hitch is a lot of fun and popularizes goodness. If you like romantic comedies, go see it."
Article continues below
J. Robert Parks (Looking Closer) raves, "It's rare that a date movie released around Valentine's Day actually lives up to the promise, but Hitch is that rare romantic comedy that will satisfy both the men and women in the audience. One of the many great things about Hitch is its fantastic dialogue, courtesy of first-time screenwriter Kevin Bisch. I'll be honest—I didn't write much of it down because I was usually laughing too hard. But it's not only funny, it's sharp and witty."
But Michael Elliott (Movie Parables) isn't pleased. "I'm being gracious when I call Hitch standard romantic comedy fare. When looking solely at the script and storylines, it's actually a bit sub-par. The film's saving grace is the easy-going charm of Will Smith. Unfortunately, the flaws in the material becoming alarmingly noticeable whenever he's not in a scene."
Marcus Yoars (Plugged In) is similarly dissatisfied. "The film does have its moments. But a plodding pace and predictable story severely undermine the effort. Hitch may be smooth, but his movie isn't."
Jonathan Rodriguez (Christian Spotlight) says the film starts strong and declines. "The first two-thirds of the film is a light, enjoyable comedy that knows it is dabbling slightly into conventional romantic material and doesn't care. But, the last third of the film gets so dreadfully conventional, concocting scenes that never happen in anyone's reality, except that of bad romantic comedy writers. It doesn't ruin the fun we have had through the first part of the movie, but does a decent job of trying."
Mainstream critics are fairly pleased with it.
from Film Forum, 02/24/05
Steve Lansingh (Film Forum) says, "Hitch seemed a refreshing and unique take on the genre, one that elevates boy-meets-girl to a more basic question of: how do we relate to other people so unlike ourselves? Do we try to find our way together, or do we search only for the ideal people in this world?"
Andrew Coffin (World) says, "Hitch arrives in theaters with all of the liabilities of a typical romantic comedy fully intact: a barely believable, too-clever premise; a predictable story arch (meet/spar/fall in love/fall out of love/fall back in love/live happily ever after); and a calculated lack of depth. But sometimes even formula has to work, and this time it does."
from Film Forum, 03/10/05
Josh Hurst (Reveal) says Hitch "may not be exactly what the doctor ordered, but at least it's a step in the right direction. Great art it isn't, but smart writing and warm performances ensure that it is at least solid entertainment, a great date movie that should appeal to members of both sexes."
Copyright © 2005 Christianity Today. Click for reprint information.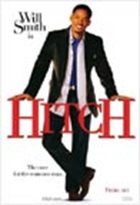 Browse All Movie Reviews By: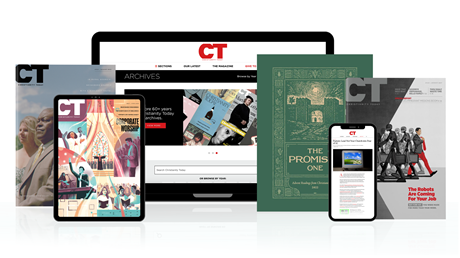 Annual & Monthly subscriptions available.
Print & Digital Issues of CT magazine
Complete access to every article on ChristianityToday.com
Unlimited access to 65+ years of CT's online archives
Member-only special issues
Subscribe
Hitch
Hitch