true
Last week, we posted our 10 Most Redeeming Films of 2004. And this week, we present our Critics' Choice Awards for the Top 10 Films of 2004.
What's the difference between the lists? The "redeeming" list speaks for itself—films that told a story of redemption (something or somebody bad turned good, an uplifting story that celebrates truth, goodness and/or biblical values, etc.). Our Critics' Choice list, on the other hand, consists of the 10 films that our panel believes were the most excellent films of 2004, whether they carried a "redeeming" message or not.
Our list resembles many you've seen in the mainstream—including many recent Academy Award nominees, like The Aviator, Hotel Rwanda, Million Dollar Baby, and Vera Drake. But we've got a few off-the-beaten-path picks, like The Return, a limited distribution film from Russia; Dogville, a disturbing yet thought-provoking drama from Lars von Trier; and The Story of the Weeping Camel, a story so heartbreaking that it might also be called "The Story of the Weeping Viewer."
Tops on our list is the quirky Eternal Sunshine of the Spotless Mind, which received a couple of Oscar nominations—including a best actress nod for Kate Winslet. It's a strange trip through dreamy sequences and memory erasure, but in the end, we loved its overriding message of unconditional love—that it's a good thing to choose to continue loving someone even when you know all their faults and flaws.
We also let each of our five panelists choose "One That Got Away"—a single film they wish had made our Top Ten list. Think of those five extra films as sort of our "honorable mentions."
Our five voting panelists were Russ Breimeier, Peter T. Chattaway, Lisa Ann Cockrel, Jeffrey Overstreet, and Ron Reed; you can read more about each of them here.
The Christianity Today Movies
Critics' Choice Awards
The Top 10 Films of 2004
directed by Michael Gondry
Quirky romantic comedy featuring Jim Carrey and Kate Winslet (nominated for a best actress Oscar in the role) in a sometimes dreamy, sometimes poignant, sometimes bizarre, but always thought-provoking story of, ultimately, unconditional love.
> Our critics' comments: "It's ironic that a film about erasing memories is one I can't forget even one year later." "Love the way the film touches on the fact that forgiveness and personal spiritual growth require us to know a person's flaws yet still love them anyway—we grow through our suffering, and not by erasing the things that give us discomfort." "Demonstrates thoughtfulness, excellence and relentless creativity on every level, challenging us to pay attention and see it twice to figure out how the pieces fit together." "the main characters learn that there is a better response to pain than just 'deleting' it through science or drugs. In fact, through the development of grace, patience, longsuffering, and faithfulness, their love stands a chance of enduring beyond the first flush of infatuation."
Our review
directed by Terry George
Don Cheadle, nominated for an Oscar for best actor, plays the lead role in the true story of Paul Rusesabagina, the Hutu manager of a Rwandan hotel who offered refuge to more than 1,000 Tutsi refugees during the country's genocidal civil war a decade ago.
> Our critics' comments: "Potent film, conscience-stirring. A study of quiet heroism that never verges on sentimentality or melodrama." "Fantastic performance by Don Cheadle—complex, many-layered, and deeply, deeply human. . . . An effective reminder that genocide haunts us still." "Here's a film that forces you to look at a shocking act of genocide from a personal point of view—and you leave thinking, 'My God, what can I do?', and then ponder that question for weeks." "It's powerful, haunting, weighty, and one of the most important movies of 2004."
Our review
directed by Lars von Trier
Grace (Nicole Kidman), on the run from gangsters, finds safe harbor in the town of Dogville—only to later learn the hard way that in this town, goodness is a relative term.
> Our critics' comments: "The horror of 'all have sinned,' the crisis of excusing/forgiving, the challenge to my soft gospel, cheap grace. Uncompromising, enraging. A film I wish I'd made." "A devastating look at a certain take on grace and judgment that I'm not sure I agree with, but which is certainly common among Christians." "The absence of visible walls is not just some stylistic quirk; it underscores the way everyone in this town is somehow complicit in the evils that take place behind closed doors." "Disturbing, even sickening. However, it echoes the stories of Flannery O'Connor and even the Old Testament in its portraying of scathing judgment. . . . Grace, the central character, is a Christ figure who innocently suffers at the hands of wicked, lustful men. But when she ceases to behave in a Christ-like way, you'll realize the scandal of God's grace—a pardon from what we deserve."
Our review
directed by Brad Bird
An exhilarating animated romp that gets everything right—action, pacing, conflict, cool superheroes, family values, and even the good guys winning in the end. This super family—Mr. Incredible, Elastigirl, Violet, Dash and baby Jack Jack—could be the cinematic role model of the year.
> Our critics' comments: "It's an injustice to simply call this an animated feature or cartoon. Yes the animation is cutting edge. But it's a film that works on so many levels; it's layered and nuanced." "It's not just empty entertainment—it tackles serious issues about our culture's celebration of mediocrity, and the importance of acknowledging talent and excellence where it can be found." "Pixar understands that a good children's story is as compelling for grownups as it is for kids."
Our review
directed by Clint Eastwood
Way more than just a "boxing movie," this is a powerful, soul-stirring character study featuring three stunning performances, all Oscar nominees for acting—for Eastwood, Hilary Swank and Morgan Freeman. The disturbing ending notwithstanding, Baby is a searing look into humanity, however flawed.
> Our critics' comments: "All three actors are Oscar-worthy, as is the innovative cinematography and its use of shadow and light." "Swank was utterly exceptional, the chemistry between the three leads richly detailed, the dialogue delicious, but the great and energizing thing about this one is the narrative structure." "Has the guts to be something beside the standard-issue 'follow your dream' triumphalist fable." "Those who pay attention to the screenplay's metaphors will find that the central character, who fails to trust God, suffers serious consequences for taking matters into his own hands." "I don't think this film is advocating anything. We need to learn the difference between mere propaganda and art that raises provocative questions."
Our review
directed by Andrei Zvyagintsev
In this Russian film, the father of two teenage boys returns home suddenly after being absent for 12 years. The father takes the boys on an unforgettable fishing vacation on an island in the middle of a remote lake, where the dad tests the mettle of his sons.
> Our critics' comments: "C. H. Dodd defines a parable as 'a metaphor or simile, drawn from nature or common life, arresting the hearers by its vividness or strangeness, and leaving the mind in sufficient doubt to its precise application, to tease the mind into active thought.' That's what The Return does." "We are provoked to consider our own responses to authority, especially to the Authority, who clearly loves us, but often leads us into painful circumstances without offering explanations." "Jesus' parables often took shady characters and forced us to consider them as role models/God models, mostly to shake us up a bit and to see things fresh—and to sometimes realize what God's actually not like, and what we maybe are. The Return is great because it confounds our expectations, works like that bit of grit in the oyster, just like Jesus' parables."
Jeffrey Overstreet's review
directed by Zhang Yimou
Perhaps the most visually dazzling film of the year, this Chinese epic tells the story of a ruthless emperor who will stop at nothing to control everything, while Jet Li plays a fearless warrior with no name on a mission of revenge for the massacre of his people.
> Our critics' comments: "The 3 Cs—cinematography, costumes, and choreography (not to mention the use of colors)—are all stunning. This film has to be seen to be believed." "While the film fails to sufficiently question the evils of Chinese Imperialism, it does champion the power of artistic expression over military violence, the value of distinct cultures and personalities, and the horror of challenging authority in defense of the oppressed."
Our review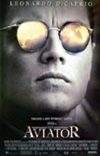 directed by Martin Scorsese
In a year of biopics (Ray, Kinsey, Hotel Rwanda, et al), this searing look into the life of the eccentric entrepreneur Howard Hughes obviously rose to the top for the Academy, which nominated the film for a whopping eleven Oscars.
> Our critics' comments: "A fascinating character study about a man who succeeded in spite of failure, and failed despite his success. Hughes was full of contradictions—a genius and a madman—so the film appropriately takes a neutral tone that allows viewers to make up their own mind about the man." "The line that jumps out for me is when Ava Gardner tells the notoriously perfectionistic and germophobic Hughes, 'Nothing's clean, Howard, but we do our best.' I see that as a metaphor for human fallenness, and the need to try to live more gracefully, accepting our imperfections and getting on with life." "The Aviator is worthy of praise for the surpassing technical excellence of its execution, for the splendid performances by its cast—especially Leonardo DiCaprio and Cate Blanchett—and for the high-spirited humor that carries us through three hours so charismatically that we never check our watches."
Our review
directed by Byambasuren Davaa & Luigi Falorni
Set in Mongolia's Gobi Desert, a family of shepherds is distraught when a camel rejects its newborn. The family's two young boys will try anything to save the colt's life—even travel across the desert to find someone who is their only hope.
> Our critics' comments: "I fell in love with this family, with their humility, their quiet diligence, and their care for the animals that they raise. Thus, when the crisis occurs, I was drawn in more powerfully than by any other film this year." "It's remarkable how a movie about a camel rejected by its mother should be so heartbreaking; it's proof indeed that all creation groans for healing and redemption." "The resolution—which reveals t
Our review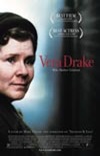 directed by Mike Leigh
A portrait of a 1950s British woman from a loving working class family, but who has a secret on the side—she provides illegal abortions, believing she's simply helping young women in trouble. When her crime is discovered by authorities, Vera's world falls apart, deeply affecting both her and her family.
> Our critics' comments: "Tackles a thorny and controversial issue by focusing on the people more than the issue itself. The remarkable result is that, while the film clearly reflects its director's political perspective, it allows plenty of room for those who disagree with the director to engage the characters on their own turf." "Vera Drake stands accused of 'advocating' immoral behavior. But that's a hasty, narrow assessment of the film. Vera Drake portrays immoral behavior and leaves us to make up our minds about the film. Yes, Vera is an abortionist. Yes, we're drawn to care for her. (Shouldn't we love sinners, even in their sin?) But Imelda Staunton makes Vera a character whose kindness is second to her staggering naiveté . The movie's not about abortion ethics so much as it is about the dangers of letting compassion overpower wisdom."
Our review
The Ones that Got Away
We asked each of our five voters to describe one film they wish had made our top ten list.
Russ Breimeier
It's rare for a sequel to outperform its predecessor, yet Spider-Man 2 delivers the goods while defining the comic book genre in the process—and it's not because of the impressive special effects either. The filmmakers perfectly capture the angst of Peter Parker and his journey to balance great power with great responsibility, appropriately placing the focus on the characters and the struggles they face. Which is exactly why we can relate to them so easily, even if we can't crawl up walls, spin webs, or swing through downtown Manhattan. Like its central protagonist, Spider-Man 2 succeeds on the merits of its human qualities, not its flashy superpowers.
Peter T. Chattaway
Several teenagers plan revenge against a bully from school, only to see their plans go very, very wrong. The remarkable thing about Jacob Aaron Estes' first feature film is that, even though we know something terrible will happen, we can still taste those moments when the characters could have made better choices, but didn't. The performances are so powerful and realistic, you keep hoping the characters will call off their plans; the story is told so convincingly, you keep hoping there won't be a story to tell. The bully himself is a remarkably complex and dynamic personality, and so good at tugging our emotions in all sorts of different directions; he's a real jerk, but he's still a human being. Perfect fodder for discussions of sin, guilt, justice and shame.
Lisa Ann Cockrel
James L. Brooks' story of two families—and their respective cultures colliding—straddles the line between comedy and drama in a way that movies rarely do and that actually reminds me of real life. Even its flaws are absurd in ways that ring true. Adam Sandler is winning as a family man whose wife (a fearless performance by Tea Leoni) is crumbling and whose housekeeper (Paz Vega) is a pillar of strength. His daughter, Bernice (Sarah Steele), is certainly the most engaging teenager I've seen on screen in 2004, and his mother-in-law, Evelyn (Cloris Leachman), spouts some of the most sane marriage advice ever seen on a movie screen. In some ways this movie is profoundly unsatisfying; I walked out of the theater wanting to follow the story a little longer, to know more. But, such is life.
Jeffrey Overstreet
Were you there when it started in 1995, with the American/French romance Before Sunrise? As a sequel, Before Sunset is almost too good to be true. Richard Linklater and his excellent actors—Ethan Hawke and Julie Delpy—have recaptured the chemistry of the original ten years later. Reunited for a stroll through Paris, the verbose, philosophical Jesse and Celine develop from cocky, impulsive teenagers to jaded, foul-mouthed, regretful, and yet still surprising adults, right before our eyes. Full of strengths and weaknesses, capable of deep sensitivity and astonishing blindness, they're still arrogant and lost, trying to make sense of life without faith. Their charisma provokes many to root for an adulterous fling, but Linklater refuses to indulge that appetite, concluding instead on the precipice of an ethical dilemma—setting us up for a challenging, exciting discussion with our neighbors about relationships, values, choices, and consequences.
Ron Reed
Forgiveness
A South African cop, granted amnesty by the Truth And Reconciliation Commission but haunted by his actions during apartheid, travels to Pater Noster, an impoverished fishing village, to face the family of a young man he killed. Not a slick or perfect film but a substantial one that goes straight to the heart—and the heart of the gospel—without sentiment or easy answers. World-class performances (Arnold Vosloo, Zane Meas) and a gripping story that builds to an excruciating climax. Apparently too small, "foreign" and spiritual for distributors to touch, but it's available online.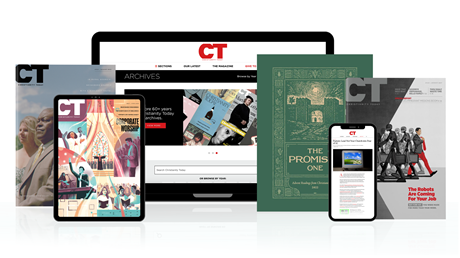 Annual & Monthly subscriptions available.
Print & Digital Issues of CT magazine
Complete access to every article on ChristianityToday.com
Unlimited access to 65+ years of CT's online archives
Member-only special issues
Subscribe
The 2004 Critics' Choice Awards
The 2004 Critics' Choice Awards