Pakistani police in the central province of Punjab reluctantly detained a Muslim cleric last week after a Christian university student savagely beaten and tortured inside a local Islamic madrasseh (seminary) died of his injuries.
Maulvi Ghulam Rasool was put under detention at a Toba Tek Singh police station at midday on May 2, about 10 hours after Javed Anjum, 19, died in a Faisalabad hospital.
Despite repeated attempts to obtain the cleric's release before judicial magistrates, he remains in temporary custody. At Saturday's hearing, the lawyer for Anjum's family persuaded the court to include the victim's deathbed statement recorded by the police on April 26 in the formal First Information Report on the case.
Monday, Judge Qamar Zaman Khoker ordered Rasool kept under physical remand for another two days, to give police until Wednesday to recover further evidence and arrest two other suspects in the crime.
"The police are trying to cooperate with us," a local Christian monitoring the case told Compass, "but the matter is politicized. The government does not want maulvis (Muslim prayer leaders) to be arrested." Maulvi arrests can damage relations with the powerful extremist bloc of the Muslim electorate, the spokesman said.
Last week, Punjab Chief Minister Pervaiz Elahi admitted that although Muslim religious leaders had been arrested in the past, the current government did not believe in such "extreme" action. "We will have to display sectarian harmony and unity in our ranks to dispel the impression of intolerance about Islam," Elahi was quoted as saying in the May 6 issue of The News.
Rasool has been identified as a prayer leader and watchman at the Jamia Hassan Bin Murtaza Madrasseh in Tarandi village, near Toba Tek Singh, where Anjum was tortured for five days. The madrasseh's principal, Maulvi Ghulam Murtaza Shah, was identified by Anjum as one of his tormentors.
On his hospital deathbed, Anjum declared in his formal statement to the police that he was tortured specifically because he refused to convert to Islam. According to his testimony videotaped by his family, Anjum had been seized by people from the madrasseh when he stopped to get a drink of water from the school's water tap.
When they learned he was a Christian, they pressured him "from night until morning" to convert to Islam. When he resisted, he said, he was subjected to barbaric forms of torture.
His abuse included repeated electric shocks to his ears, a broken right arm and fingers, some of his fingernails pulled out, skin burns, severe beatings on his feet, and serious injuries to his kidneys and bladder. Reportedly 26 wounds were found on his body in the official post mortem report issued May 6.
Anjum said he was finally forced under torture to repeat the words of the Muslim creed, an act which according to Islamic law constitutes conversion to Islam. But he told his family he had not renounced his Christian faith.
In his third year of undergraduate studies in commerce at Quetta's Government College, Anjum was the third of six children.
He disappeared on April 17 while traveling from Toba Tek Singh to his grandfather's home in Gojra. His father came quickly from Quetta to report him missing to local police, placing a notice on cable TV and searching the area.
On April 22, madrasseh representatives took Anjum to the police, claiming they had caught him trying to steal their water pump. But his condition was so critical that police refused to take him into custody, asking his family to take him to a local hospital.
Within two days, both of the youth's kidneys were failing, and local doctors ordered him transferred to Faisalabad's Allied Hospital. Despite repeated dialysis treatments and intensive care, he died on May 2, 11 days after he was hospitalized.
According to an April 30 report in Dawn newspaper, the madrasseh's principal told a district official that Anjum was a drug addict, and that he had confessed to stealing in order to buy his narcotics.
When an investigative team from Lahore's Center for Legal Aid Assistance and Settlement visited the Toba Tek Singh police station the day after Anjum's death, head constable Mohammad Anwar ul-Haq declared that the accused attackers "had not beaten him with the intention to kill him."
Since Anjum had gone to the madrasseh "intentionally with the motive of theft" and the madrasseh staff had caught him in the act, the constable reasoned, "It was God's will that he had to die this way."
"This whole atmosphere of intolerance [against non-Muslims] is being created by the curriculum," a Christian cleric who attended Anjum's funeral told Compass. "We've just made a study on the latest books issued by the government, and they are more Islamist, more fanatical, than before."
For the past two years, Pakistan President Pervez Musharraf has declared that Islamic schools fomenting divisive "sectarian" teachings would be forced to revise their courses or face closure.
Yesterday Religious Affairs Minister Mohammed Ejaz ul-Haq declared at a madrasseh ceremony in Taxila that "Western propaganda against madrassehs is baseless and it must be countered." Quoted in Monday's Daily Times newspaper, ul-Haq claimed that the "erroneous" textbooks accused of promoting intolerance and violence among madrasseh students had been removed from the market, and that those who prepared them would be tried and punished.
Related Elsewhere:
The Daily Times of Pakistan reports on the Commission for Peace and Human Development's response to Anjum's death.
The Pakistan Tribune has the response from the All Pakistan Minorities Alliance.
AsiaNews.it, a Roman Catholic news site, also has coverage of Anjum's death.
More articles on Pakistan, including one on what you can do to help persecuted Christians in that country, are available in our World Report area.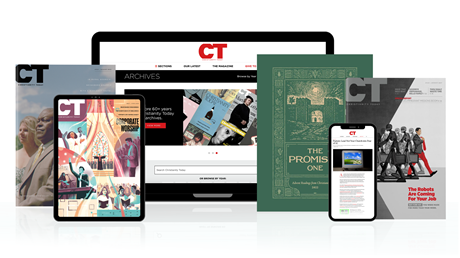 Subscribe to Christianity Today and get access to this article plus 65+ years of archives.
Home delivery of CT magazine
Complete access to articles on ChristianityToday.com
Over 120 years of magazine archives plus full access to all of CT's online archives
Subscribe Now
Pakistani Christian Student Dies from Torture
Pakistani Christian Student Dies from Torture