The New York Times said Christian publishers had released ten books responding to Dan Brown's The Da Vinci Code, but so far we've only found nine (perhaps the forgotten author's publicist can help us out). Here are several titles, with brief descriptions from the publishers and authors on what separates them from the others. Titles are sorted by release date. Amazon Sales Ranks were current as of Monday, June 14.
Fact and Fiction in The Da Vinci Code
by Steve Kellmeyer
$9.95
Paperback: 96 pages
Publisher: Bridegroom Press; (March 2004)
ISBN: 0971812861
Amazon Rank: 2,288
"Like the other Da Vinci Code books, this book goes through all the facts and figures, but unlike any other DVC book, it also describes what Catholics actually believe concerning assertions like 'sex is dirty,' 'pain is good,' or 'faith is opposed to reason.' Thus, this book is not only the most comprehensive, providing, for example, a unique and accurate history of both the 'Q' theory and Wicca, it is also the most concise."
Cracking Da Vinci's Code: You've Read the Fiction, Now Read the Facts
by James L. Garlow and Peter Jones
$14.99
Paperback: 192 pages
Publisher: Victor; (April 1, 2004)
ISBN: 078144165X
Amazon Rank: 531
"In their easy-to-follow style, Garlow and Jones confront what many consider the novel's heresy with compelling evidence that supports Christianity's foundations and exposes the possible agenda behind the fiction."
De-Coding Da Vinci: The Facts Behind the Fiction of the Da Vinci Code
by Amy Welborn
$9.95
Paperback: 124 pages
Publisher: Our Sunday Visitor; (April 1, 2004)
ISBN: 1592761011
Amazon Rank: 500
"Written by 5-time Catholic Press Association award winner Amy Welborn, De-Coding Da Vinci is a succint, clearly-written, objective, and thorough look at the issues and questions readers of The Da Vinci Code have about the novel's historical assertions. Pulls no punches, but is also respectful of all readers, including those who might have enjoyed the novel."
Breaking The Da Vinci Code: Answers to the Questions Everybody's Asking
by Darrell L. Bock
$19.99
Hardcover: 208 pages
Publisher: Thomas Nelson; (May 1, 2004)
ISBN: 0785260463
Amazon Rank: 2,292
From Bock: "My work concentrates on the first 325 years of Early Christian history, which are key to Brown's claims in his plot. I also give a full sample of texts, orthodox and gnostic, from this period so the reader can see for themselves what these ancients texts say and get a sense of what the difference is between biblical and the 'secret' texts."
The Da Vinci Code: Fact or Fiction
By: Hank Hanegraaff & Paul Maier
$4.99
Paperback: 96 pages ;
Publisher: Tyndale (May 1, 2004)
ISBN: 1414302797
Amazon Rank: 4,276
"The DaVinci Code: Fact or Fiction? is a 96-page pocket guide that gives you quick answers to some of the questions Dan Brown's novel is raising. For only $4.99 this accessible reference book is designed to be used as an evangelistic tool for conversations with friends, colleagues, even the stranger you strike up conversation with on a plane."
The Truth Behind the Da Vinci Code: A Challenging Response to the Bestselling Novel
by Richard Abanes
$6.99
Paperback: 96 pages
Publisher: Harvest House (May 1, 2004)
ISBN: 0736914390
Amazon Rank: 5,823
"Unlike other books that have appeared in response to Brown's riveting novel, Abanes' book is largely an impulse purchase for many customers because at under 100 pages it is concise, and inexpensive with a price point of only $6.99. This is a book formatted in such a way as to help Christians and non-Christians alike sort quickly and easily through facts to gain a greater understanding of the issues."
The Da Vinci Deception: Credible Answers to the Questions Millions are Asking about Jesus, The Bible, and the Da Vinci Code
By: Erwin W. Lutzer
$14.99
Publisher: Tyndale (May 30, 2004)
Paperback: 144 pages
ISBN: 0842384308
Amazon Rank: 4,787
"Erwin Lutzer is a great communicator and a great scholar, and this is the best of both worlds as he provides solidly researched yet understandable answers to complex questions raised about truth in The Da Vinci Code. His reader-friendly, accessible style exposes the myths and uncovers the historical distortions in Brown's novel. Tyndale is also working to help churches educate their members by providing a "church kit" that incorporates the use of The Da Vinci Deception, since Lutzer argues that simply knowing what the Bible says does not equip Christians to answer questions raised in Brown's novel."
The Da Vinci Hoax: The Truth About Jesus, Christianity, Mary Magdalene, and The Da Vinci Code
By Carl Olson and Sandra Miesel
$15.95
Publisher: Ignatius Press (July 1, 2004)
Paperback: 329 pages
ISBN: 1586170341
Amazon Rank: 2,846
"Co-authored by a theologian and a medievalist, The Da Vinci Hoax has been described by Francis Cardinal George of Chicago as 'the definitive debunking.' At 330 pages and with 555 footnotes, it is the most exhaustive and meticulous refutation of the biblical, theological, historical, philosophical, and artistic errors of The Da Vinci Code."
The Gospel Code: Novel Claims About Jesus, Mary Magdalene, and Da Vinci
by Ben Witherington III
$15.00
Paperback: 252 pages
Publisher: InterVarsity Press (September 1, 2004)
ISBN: 083083267X
$15.00
Amazon Rank: 33,870
"Ben Witherington draws on his background in Christian theology and church history to provide a solid, down-to- earth confontation with Dan Brown's claims. A Publisher's Weekly review predicts that 'this more extensive, reasoned treatment may have the staying power that other instant books lack.'"
Also on our site today:
Da Vinci Dissenters | Four books try to break, crack, or decode the deception. By David Neff
Parody: The Da Vinci Rejects | What other publishers could have done to respond to Dan Brown's bestseller. By Ted Olsen
FaithfulReader.com also rounded up several Da Vinci Code response books and authors.
Beliefnet published excerpts from some of the response books, including those by Bock, Witherington, Lutzer, Garlow/Jones, and Welborn.
See also our special section on The Da Vinci Code with sister publication Christian History.
Our site also offers for sale two Bible studies based on The Da Vinci Code controversies.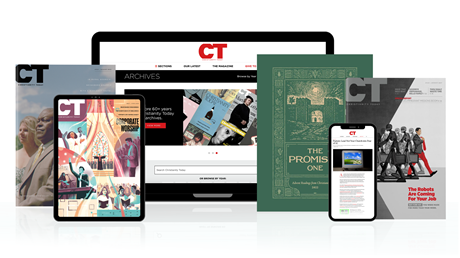 Subscribe to Christianity Today and get access to this article plus 65+ years of archives.
Home delivery of CT magazine
Complete access to articles on ChristianityToday.com
Over 120 years of magazine archives plus full access to all of CT's online archives
Subscribe Now
Speaking in Code
Speaking in Code