This is a response to "The USCIRF Is Only Cursing the Darkness," by former U.S. Ambassador-at-Large for International Religious Freedom Robert A. Seiple. The article first appeared on Christianity Today's website October 16, 2002.
I read with disappointment former Ambassador Robert Seiple's harsh and misguided portrayal of the work of the U.S. Commission on International Religious Freedom and his call for Congress to close it down. It is particularly sad that someone who participated in the Commission's early work would so thoroughly misrepresent the facts, as well as the Commission's operational style.
Mr. Seiple would have readers believe that Commissioners refused to meet with a delegation of Laotian officials whom his Institute for Global Engagement hosted on a U.S. tour. That is untrue. As Ambassador Seiple knows, Commissioners (seven of nine of whom do not live in the Washington, D.C., area) were available to meet with the delegation on several proposed dates. Mr. Seiple insisted on coming to Washington, however, on a date when he knew no Commissioners would be available. Despite Mr. Seiple's inflexibility, Commission staff met with the delegation and reported to the Commissioners on their discussion.
Mr. Seiple asserts the Commission preferred to "hurl hand grenades from afar" by "dismissing facts" and acting on the basis of "preconceived notions," when it recommended for the third time that the Secretary of State designate Laos as a "country of particular concern" (CPC). Nothing could be further from the truth.
The Commission has engaged in a long and serious study of the situation in Laos. That effort involved a mission to Laos by a Commissioner and staff in February 2002 — as Mr. Seiple knows, yet conveniently omits. As elsewhere, the Commission investigated the relevant facts and reports, consulted with representatives of human rights and religious organizations and others with expertise on Laos, and studied relevant legal matters and their implementation.
The Commission found that Lao government officials continue to repress religious freedom severely. Of continuing concern are arrests and imprisonment of members of minority religions on account of their faith, forced renunciations, extensive government interference with and restrictions on all religious communities — including Evangelical Christians, Roman Catholics, Baha'is, and Buddhists. (More about Laos can be found on the Commission's website.)
The release of a number of individuals imprisoned on account of their religion or belief does not in itself represent the kind of systemic improvement that would alleviate concern about repression of religious freedom in Laos. A new decree on religion has been enacted. However, it appears to codify troublesome vague language proscribing "divisions of religion" and "social turmoil" that have been the ostensible basis of prior repression. The new law allows religious communities to conduct activities only with the permission of government officials, including, in some cases, the same local officials who are the primary violators of religious freedom in Laos. The government now has the right to determine whether a religious community is practicing in accord with its own teaching. These and other provisions remain troubling and the decree does not yet signal that it could lead to improved protection of religious freedom.
The Commission plans to issue a full report on Laos and will continue to monitor the situation.
During his tenure as Ambassador-at-Large for International Religious Freedom, Mr. Seiple and the Commission have differed, for example on Laos. Another case was Turkmenistan, also recommended by us as a CPC. In 2000, Mr. Seiple testified to the Congress that U.S. diplomacy had led to an improved religious freedom picture. He spoke of possible changes: the registration law eased, church destructions compensated, and prisoners amnestied. Unfortunately, none of these improvements happened. The failure of Mr. Seiple and the State Department to hold Turkmenistan to account helped the situation further degenerate. There are other similar examples.
Finally, Mr. Seiple wrongly alleges that this Commission is interested only in punishing violators of religious freedom, a view with which he states he has "never been comfortable." The Commission's first responsibility is to act in accordance with the International Religious Freedom Act of 1998. In its many reports since it began work in June 1999, the majority of recommendations have called for positive actions on the part of the U.S. Administration and Congress. The Commission has urged, inter alia, humanitarian and civil-society aid programs, local-language VOA broadcasts, U.S. support of mediation efforts, assisting other nations to develop rule-of-law and human rights programs, education aid, and exchange programs. We can only wish that the State Department, during Ambassador Seiple's term or afterwards, had implemented such measures. This is not the work of a body interested only in "cursing the darkness." Our overriding concern is to help the victims whose human rights continue to be severely violated.
Felice Gaer is Chair of the U.S. Commission on International Religious Freedom.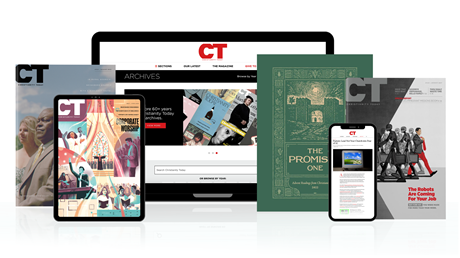 Annual & Monthly subscriptions available.
Print & Digital Issues of CT magazine
Complete access to every article on ChristianityToday.com
Unlimited access to 65+ years of CT's online archives
Member-only special issues
Subscribe
USCIRF's Concern Is To Help All Religious Freedom Victims
USCIRF's Concern Is To Help All Religious Freedom Victims