Don't forget marriage, says Alex Kotlowitz
"With the Republican victory last week, Congress now appears likely to set aside funding for programs that promote marriage among the poor," writes Alex Kotlowitz in today's New York Times. He had initially thought the plan was "nuts," "But now I wonder if the conservatives who are driving this effort might be on to something. … There is now growing consensus among social scientists that, all things being equal, two parents are best for children. It would seem to follow that two-parent families are also best for a community. It may take a village to raise a child, but it takes families to build a village."
Kotlowitz, who wrote There Are No Children Here, criticizes liberals for ignoring—or even disparaging—"the importance of marriage in reinforcing the bonds that hold society together." But conservatives, he says, seem to argue that if you get poor people married, they won't be poor anymore.
It's unclear how government can really "promote marriage" with the desired results, Kotlowitz says. But it's still worth examining. "Even if conservatives don't know how to get there, at least they recognize that marriage, this very private institution, has very public consequences. Liberals, who have a much firmer understanding of the obstacles poor people face, need to enter that conversation."
It's a good piece, but leaves one question: why does a Republican victory mean Congress will set aside these funds? It was, after all, Bush's welfare head who pushed the $100 million effort in the first place. The Associated Press and syndicated columnist Michael McManus, meanwhile, make the opposite claim. Republican victories in Congress may mean more federal funding for marriage promotion, not less.
Is it a sin to drive an SUV?
The Evangelical Environmental Network's "What Would Jesus Drive?" campaign is gaining more media attention. "We think [Jesus] is Lord of our transportation choices as well as all our other choices," EEN head Jim Ball tells the Associated Press in a widely circulating story. "When you need a new car, you should buy the most fuel-efficient one that truly meets your needs."
The Washington Post reported the story last Friday. "Jesus wants his followers to drive the least-polluting, most efficient vehicle that truly meets their needs—though first he might look at other ways to get around," Ball told the paper. "He'd definitely be in favor of us taking public transportation."
But Ball took issue with Weblog's recent summary of the campaign. A press release tied the "What Would Jesus Drive" campaign to criticism of the "Come Together & Worship" tour. But Ball notes that the EEN's ad campaign will criticize the cars, and won't mention the concert. "We only found out about the tour when the Detroit Free Press story on it began with the question we are asking, 'What Would Jesus Drive?,'" Ball said in a letter to Christianity Today. "We are fans of Third Day and Michael W. Smith, and think they have a tremendous ministry.  We are sad that they have unfortunately been caught up in the controversy of Chevrolet's sponsorship.  We hope and pray that many will come to know Jesus Christ as Savior and Lord through this tour.  Our problem is with Chevrolet sponsoring the tour for the reasons we mention in our press release."
More articles
War:
Christmas:
Ethics:
Other stories of interest:
Related Elsewhere
Suggest links and stories by sending e-mail to weblog@christianitytoday.com
See our past Weblog updates:
November 13 | 12
November 8 | 7 | 6 | 5 | 4
November 1 | October 31 | 30 | 29 | 28
October 25 | 24 | 23 | 22 | 21
October 18 | 17 | 16 | 15 | 14
October 11 | 10 | 9 | 8 | 7
October 4 | 3 | 2 | 1 | September 30
September 27 | 26 | 25 | 24 | 23
September 19 | 18 | 17 | 16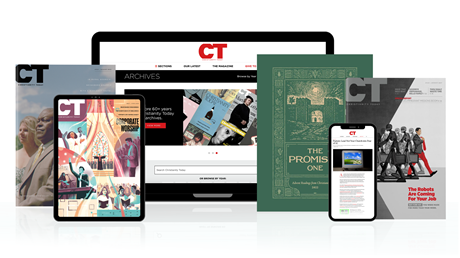 Annual & Monthly subscriptions available.
Print & Digital Issues of CT magazine
Complete access to every article on ChristianityToday.com
Unlimited access to 65+ years of CT's online archives
Member-only special issues
Subscribe
Confusion Over Promoting Marriage Among the Poor
Confusion Over Promoting Marriage Among the Poor