Will White House stall prolife measures?
"Pro-life groups and lawmakers are hopeful that, with control of the Senate shifting to Republicans, some key prolife measures could become law next year," reports The Washington Times.
The top priority for prolifers? Banning partial-birth abortion. "I think we're now on the brink of actually banning it," says Rep. Steve Chabot (R-Ohio), chairman of the House Judiciary Constitution subcommittee.
Sen. Rick Santorum (R-Pa.), even puts a timetable on it. "I think we'll do it in the first six months of the new session," he says.
Then there's Incoming Senate Majority Leader Trent Lott's now-famous declaration to American Family Radio: "I will call it up, we will pass it, and the President will sign it. I'm making that commitment—you can write it down."
But wait, says The Washington Post:
Such public pronouncements on the Hill worry Bush aides. It's not because the president objects to the policy … but because he does not wish to be seen as a captive of his party's ideologues, as President Bill Clinton did when he moved quickly on gay rights in the military. … Though Bush aides have persuaded most religious conservatives not to push for abortion legislation in the lame-duck session of Congress, the real test of antiabortion patience will come on Jan. 22—the 30th anniversary of the Roe decision, and the date of a major march in the capital.
On Thursday, the Post reports, the White House had a conference call with conservative organizations, asking them to cool their jets a bit. "They're saying the president's priorities are already known, but let's be prudent and not just aggravate the Democrats by putting it in their face," Crisis magazine editor Deal Hudson told Post reporter Dana Milbank. "It may not be the first thing that this administration pushes because it's not this administration's style to get the controversial thing out there at the beginning."
Family Research Council president Ken Connor, however, says his organization won't sit on its hands. "You can count on the fact that we will be pressing the Congress to act with dispatch," he says.
It's not just partial-birth abortion that prolifers want action on. The Washington Times notes other prolife legislation such as making it a crime to take minors across state lines to get around parental notification laws and giving legal status to fetuses hurt or injured during crimes against the mother. Both those measures passed the House but didn't even make the Senate floor.
Give the Times partial credit. The Post hits two other major bills: one protecting healthcare workers who refuse to take part in abortions, and—a biggie—banning all forms of human cloning.
Prolife issues will be a major issue in many states, too—especially Minnesota. "For the first time since the mid-1980s, both Minnesota's House and Senate will be dominated next year by members who support restrictions on abortions, and with abortion foe Tim Pawlenty in the governor's seat the stage is set for a new era of abortion politics in Minnesota," notes the Minneapolis Star-Tribune.
FARC suspected in kidnapping of one of Latin America's top bishops
So far, no one is claiming responsibility for kidnapping Roman Catholic Bishop Jorge Enrique Jimenez, secretary general of the Episcopal Council of Latin America (CELAM). But Pope John Paul II has already sent a message to the Revolutionary Armed Forces of Colombia (FARC), asking them to "free those who have been kidnapped and abandon all forms of violence."
FARC is almost certainly behind the kidnapping of Jimenez, bishop of Zipaquira, Colombia, along with another Catholic priest. The guerrilla group is very active in the area and regularly kidnaps high-profile figures to finance and draw attention to their activities.
CELAM's news site has several articles on the kidnapping (all in Spanish).
Did bin Laden's lieutenant really plan to assassinate Pope John Paul II?
The Sunday Times of London reported that Khalid Sheikh Mohammed, a top Al Qaeda official, plotted to kill Pope John Paul II during a 1999 visit to the Philippines. The plans were canceled when the pope decided not to visit.
But conservative news site CNSNews.com says Pope John Paul II never planned to visit the Philippines in 1999. "There were no such plans," the assistant secretary general of the Catholic Bishops Conference of the Philippines told the website. "I don't think that article is true."
In addition, the paper reported, "The disclosure has increased concern for his safety as the Pope prepares for a visit to the Philippines early next year." Plans for that trip were cancelled back in August.
Of course, bad reporting from The Times doesn't mean Al Qaeda is off the hook. Khalid Sheikh Mohammed was also involved in plans to assassinate the pope during a 1995 visit to the Philippines. That scheme was thwarted when a bomb went off prematurely.
More articles
Sex abuse scandals:
Crime:
Church life:
Related Elsewhere
Suggest links and stories by sending e-mail to weblog@christianitytoday.com
See our past Weblog updates:
November 12
November 8 | 7 | 6 | 5 | 4
November 1 | October 31 | 30 | 29 | 28
October 25 | 24 | 23 | 22 | 21
October 18 | 17 | 16 | 15 | 14
October 11 | 10 | 9 | 8 | 7
October 4 | 3 | 2 | 1 | September 30
September 27 | 26 | 25 | 24 | 23
September 19 | 18 | 17 | 16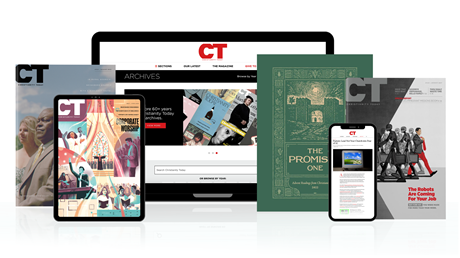 Annual & Monthly subscriptions available.
Print & Digital Issues of CT magazine
Complete access to every article on ChristianityToday.com
Unlimited access to 65+ years of CT's online archives
Member-only special issues
Subscribe
White House Reportedly Asks Conservatives Not to Aggravate Democrats
White House Reportedly Asks Conservatives Not to ...