Abuse of children and adolescents by Roman Catholic clergy is, sadly, turning out to be the religion story of the year. And in Boston, reports Scott M. Gibson, associate professor of preaching and ministry at Gordon-Conwell Theological Seminary, some priests have stopped wearing their collars in public. "It's almost like wearing a turban," he says. " It's a symbol of suspicion."
Each day, newspapers are publishing dozens of articles reporting new accusations, dismissals, and other developments in the scandal. Los Angeles police are investigating between 6 and 12 priests accused of sexual abuse who were dismissed in late February and early March. New York's Cardinal Edward M. Egan is under fire after a report said he ignored abuse complaints while he was a bishop in Connecticut. More cases are underway in Florida, Maine, Ohio, Pennsylvania, and many other places around the country.
Some observers are saying the Roman Catholic Church in the U.S. has paid as much as $1 billion to sexual abuse victims in the last 18 years. Even where no new allegations are coming to light, clergy and laity alike are experiencing the pains of betrayal and inquisition.
But no diocese is more ensnared in the scandal than Boston's. The archdiocese may face $100 million in lawsuit settlements. The costliest so far is a $15 million to $30 million settlement with the victims of former priest John J. Geoghan, who is accused of molesting more than 130 people. The imbroglio continues: so far this year, at least 200 people have hired lawyers to file clergy sexual abuse claims.
Recent clergy abuse scandals in the U.S. aren't limited to Roman Catholics, nor even to Christian churches. Both Hare Krishnas and the Jehovah's Witnesses are also facing charges over the leaders' sexual abuse of minors.
Thankfully such abuse is less common in Protestant churches. A 1999 study on clergy misconduct by the Hartford Institute for Religion Research, for example, found no instances of child sexual abuse in Protestant congregations, though its research sample only contained 76 ministers from 14 denominations.
"There are absolutely no Protestant equivalents," Anson Shupe, an Indiana University-Purdue University sociologist who researches clergy misconduct and new religious movements, told The Boston Globe. "If I could find some spectacular cases, that would help my career, but I can't. You don't have rapacious serial predators, and the Protestant establishment doesn't tolerate it the way the Catholic establishment has."
Still, scholars warn against believing that such abuse doesn't happen in Protestant churches. "I have read all the reported cases involving the sexual molestation of minors by clergy, and I can assure you that this is not a 'Catholic' problem," says Richard Hammar, editor of Church Law & Tax Report. "To the contrary, this problem affects all churches, and any attempt to identify it with one religious group will only serve to lessen the attention and vigilance it deserves by all congregations."
Indeed, both Canada and Australia are currently involved in major child sex abuse scandals that involve Anglican, not Roman Catholic, churches.
"Protestant churches are certainly not immune to cases like this but it is much rarer. That doesn't mean they are clean," says. Kenneth L. Swetland, academic dean and professor of ministry at Gordon-Conwell Theological Seminary near Boston. He laments that though Protestant clergy may not be directly involved in the current scandal, they are feeling the effects. "Public opinion for Christian clergy as a whole has dropped," Swetland told Christianity Today. "Clergy are not viewed with the respect of the bygone era largely because of sexual misconduct cases like this."
Gibson, who is associate professor of preaching and ministry at Gordon-Conwell, also feels the shame of others' actions. "It is plastered in our papers everywhere here."
Pastors of every denomination will face increased suspicion from their own parishioners, Gibson says. Now married, Gibson says his days as a single pastor would be much more difficult today. "People's suspicions could be heightened," he says. "Single pastors must be vigilant and people of integrity."
Bryan Wilkerson, senior pastor of Grace Chapel in Lexington, Mass., says disillusionment in the wake of the abuse scandals could significantly affect Protestant congregations. "We could see an increased number of people coming to us who are disenchanted with the Catholic church," he said. "At the same time, we are prepared for people pulling away even from us in fear and anger."
Evangelicals should not be quick to dismiss such anger, especially since the number of people hostile to organized religion may increase as a result of these scandals, says Wilkerson. "We cannot write them off as cranks, but let them talk and be heard."
Hammar says it's also crucial to listen to critics in the congregation. "These recent scandals have occurred because of an inadequate response to credible allegations of misconduct," he told Christianity Today. "The important lesson for Protestants and evangelicals is that the same kind of indifference pervades their own churches. It is common for church leaders to ignore credible allegations of misconduct." He quotes from Shakespeare's Timon of Athens: "Nothing emboldens sin so much as mercy."
Wilkerson agrees. "In evangelical circles, agreements tend to be 'you go away quietly and it stays quiet.' It is done under the guise of being better off for everyone but it is harmful." Even when a leader's sin becomes public, he says, there can be a rush to offer a second chance. "When people are just reinstated after a moral problem without consequences, it sends the wrong message to young people."
Pastors and those who train them say it's important for everyone to be alert and watch for signs of abuse. "Listen to your gut," advises Wilkerson. "I have had it happen to me twice and my gut was right in both situations. It's a delicate matter, but you will kick yourself later."
The gut shouldn't act alone, says Swetland. "You can see how people relate to each other and sometimes it just doesn't look right," he told Christianity Today. "Not that we should be paranoid, but the Spirit gives us discernment, so we should follow our hunches if we sense something."
Swetland and others say just watching and listening isn't enough. Churches must actively screen Sunday school teachers, youth group leaders, and other workers. Hammar, legal counsel for the Assemblies of God, says even laity must apply Ronald Reagan's maxim during arms negotiations with the Soviet Union: "Trust, but verfiy." "The widely held conception among church leaders that 'the people will not tolerate screening' is simply no longer true. To the contrary, people expect it and want it. What parent would rather attend a church where youth workers are not screened?"
In fact, while volunteers often undergo far less scrutiny than paid staff, a 1996 report in Hammar's Church Law & Tax Report found that half of all sexual misconduct offenses in churches were committed by voluntary workers. Paid staff constituted only 30 percent of the cases, and the remaining 20 percent were committed by other children in the congregation. Hammar says proposed federal legislation will allow churches to directly access FBI criminal records on any volunteer worker for free.
Other important measures include installing windows in classrooms and offices, having someone periodically check in on Sunday school classes, implement strict rules on Sunday school bathroom breaks, and not allowing any adult to be alone with a child. But to these must be added another important churchwide action, says Gordon-Conwell's Swetland: "We need to be on our knees praying for the church that the Evil One would not use this to compromise the body of Christ."
Related Elsewhere
Last summer, Christianity Today sister publication Leadership Journal published "Confronted with the Shameful | How you should respond—legally and responsibly—when a staff member is accused of child molestation."
Mike Woodruff, a coauthor of the Leadership article, wrote a similar article for the journal Youthworker. "Youth workers are at greater risk for sexual improprieties than most," he wrote. He gives many very helpful tips for staying above reproach.
Richard Hammar and the Institute for Christian Leadership have several tools for teaching churches how to reduce the risk of child sexual abuse.
Both The Boston Globe and Boston Herald have special areas of their Web sites devoted to covering the clergy abuse scandals.
The Linkup, a group for survivors of clergy abuse, keeps a close eye on "black collar crimes" around the country.
Yahoo's full coverage area on clergy abuse offers links to news stories and opinon pieces from media around the world.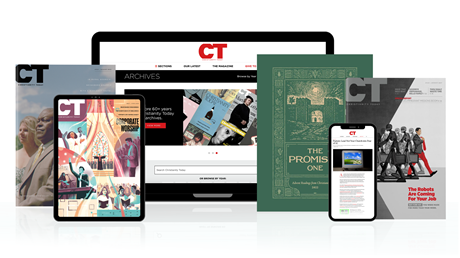 Annual & Monthly subscriptions available.
Print & Digital Issues of CT magazine
Complete access to every article on ChristianityToday.com
Unlimited access to 65+ years of CT's online archives
Member-only special issues
Subscribe
How the Clergy Sexual Abuse Scandal Affects Evangelical Churches
How the Clergy Sexual Abuse Scandal Affects Evangelical Churches