Overcoming police blockades, legal threats, and lashing rain, hundreds of low-caste Hindus (Dalits) converted to Christianity and Buddhism today in the southern Indian city of Chennai.
Police arrested 10 Christian activists and threatened the Dalit pastor who rented his premises for the meeting. Authorities also blocked Dalit Hindus from hundreds of villages in Tamil Nadu state from reaching the venue. Organizers said police blocked or misdirected around 24 trucks, four buses, and seven vans carrying Dalits. In addition, four persons were missing in the melee.
Several Dalit groups organized the public event in part to protest a new Tamil Nadu law outlawing conversions. In October, the state government passed an ordinance that bans conversions by "force, allurement, or fraudulent means." Christian and human rights observers decry the law as a blatant attack by fundamentalists among the Hindu majority on India's constitutionally protected freedom of religion.
In recent years Dalits, known informally as untouchables, have become increasingly vocal about their systemic mistreatment at the hands of high-caste Hindus. In November 2001, 50,000 Dalits renounced their low-caste status within Hinduism and became Buddhists. Police hindered many more from participating in that rally in New Delhi. Still, conversions were evident today.
"I wanted to get out of that nasty life of mine, that is why me and my family chose to become Christians," Valliyamma, a fresh convert, told Christianity Today. "I'm sure we shall attain salvation through Jesus Christ."
M. A. Thomas, the bishop of Believers Church, baptized, washed the feet, and welcomed two Dalits, Dilliyappan and Dayalam, into Christianity. The two represented around 2,000 lower caste Hindus who publicly received Christ. Soon after, Udit Raj, national chairman of the All India Confederation of Scheduled Castes/Scheduled Tribes Organizations, himself a recent convert to Buddhism, initiated 25 Dalits into Buddhism by delivering an oath in the name of the late Indian political leader B. R. Ambedkar. (Today's gathering was held on the 46th anniversary of the Dalit leader's death.) The Confederation said the motley group represented around 500 persons who could not reach the venue.
"We have delivered the message in a loud voice," said John Dayal, the Secretary General of All India Christian Council. "This is [a] show of courage from the part of these downtrodden Hindus. We will fight against the anti-conversion law peacefully and effectively."
Raj again ridiculed charges that the conversions from Hinduism are forced.
"How can we force such a large number of people into any religion?" asked Raj. "The tyranny of the caste system is what forces these poor souls into Christianity and Buddhism. Dalits are lynched and raped and destroyed systematically. In the name of privatization, the administration is taking away their job reservations. For them, what's the point in being a Hindu anymore?"
Punctuated by loud applause, speakers one after another attacked the Tamil Nadu government. Kancha Iliah, a prominent secular Indian scholar, called upon attendees to work toward a spiritual democracy and against what he called the threatening spiritual fascism of the upper caste Hindu hierarchy.
Joseph D'Souza, president of All India Christian Council, said progressive Christian groups and the Dalit movement would soon move the courts against the anti-conversion law promoted by Hindu fundamentalists. "We will continue to propagate our faith in Christ and stay put with the Dalits," he said.
Alan Hobson, advocacy officer for India of Christian Solidarity Worldwide, told Christianity Today that the state machinery had tried to hamper the event. "I'm here as an independent observer to check if forced conversions are being made. And all I can see is the force that government is using to prevent a smooth and peaceful event. I'll certainly take up this issue all over Europe."
Press and camera crews thronged the gathering. Organizers declared that such mass conversion events would be held throughout India.
Related Elsewhere
Christianity Today's previous coverage of the Tamil Nadu conversion law includes:
Indian State Bans Conversion | Christians say Tamil Nadu ordinance threatens relief work. (Oct. 11, 2002)
Other coverage of the conversion includes:
India's row over conversions—BBC (Dec. 6, 2002)
India conversion goes ahead—BBC (Dec. 6, 2002)
Crackdown over India mass baptism—BBC (Dec. 6, 2002)
December 6 conversion to counter ordinance—The Hindu (Oct. 27, 2002)
For more coverage of India, see Yahoo! full coverage.
Past Christianity Today articles about India's Dalits include:
Quitting Hinduism | 'Untouchables' find new dignity in Christian faith. (Nov. 27, 2002)
Article continues below
50,000 Dalits Renounce Hinduism | Local Christians support decision to exit the caste system, but missions hype spoils the event. (Jan. 10, 2002)
Christians Encouraged as 50,000 Dalits Leave Hinduism | Low-caste Hindus see conversion as their only escape from oppression. (Nov. 11, 2001)
New Delhi Conference Condemns 'Immense Suffering' in Caste System | National Campaign for Dalit Human Rights plans to appeal to United Nations. (Mar. 9, 2001)
Churches Angry that Indian Census Ignores 14 Million Christian Dalits | Only Hindu, Sikh, and Buddhist members of "untouchable" caste being counted. (Mar. 2, 2001)
Justice Delayed for Dalits | Christian untouchable is murdered, but police stall investigation. (Oct. 19, 2000)
Study of Indian Clergy Exposes Inequalities in Church Leadership | Many low-caste and rural Indians are Christians, but few have positions of influence within the church. (Oct. 9, 2000)
Thousands Mourn Death of 'India's Father' | Evangelist Bakht Singh led a fruitful life of teaching and founding churches (Sept. 22, 2000)
India's First Dalit Archbishop Holds 'No Grudge' Over Predecessor's Attack | Once "untouchable" Dalits make up bulk of country's Christians (May 11, 2000)
Hindu 'Untouchables' Threaten Mass Conversion in December | Two hundred families using Christianity as political pressure tactic (Dec. 1, 1999)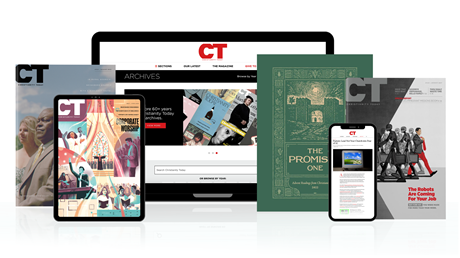 Annual & Monthly subscriptions available.
Print & Digital Issues of CT magazine
Complete access to every article on ChristianityToday.com
Unlimited access to 65+ years of CT's online archives
Member-only special issues
Subscribe
Police Arrest Indian Christians Over Dalit Conversion
Police Arrest Indian Christians Over Dalit Conversion