Lewis B. Smedes, 81-year-old professor emeritus of theology and ethics at Fuller Seminary in Pasadena, California, died December 19 from complications after a fall at his home in Sierra Madre, a nearby suburb.
"Fuller Seminary has lost one of its great faculty leaders," said Fuller president Richard J. Mouw. "He embodied a unique blend of intellectual rigor, pastoral warmth and eloquent expression. More than one of his former students has said that while his class lectures were unforgettable, it was worth coming to class just to hear his opening prayer."
Smedes, whose book Forgive and Forget has sold hundreds of thousands of copies, had an "irenic personality" that could be "open" to readers "without compromising principles," according to John Loudon, executive editor of Harper SanFrancisco, which published that work and several others by Smedes.
This fall, Smedes finished a spiritual memoir, titled, My God and I, which Eerdmans will publish in the spring of 2003.
For twenty-five years, Smedes was on the full-time staff at Fuller, first in the department of theology and ethics from 1970-1990, where he served as department chairman. He then became chairman of integrative studies in the school of psychology from 1990 until his retirement in 1995. In 2001, he was honored with the creation of the Lewis B. Smedes Chair of Christian Ethics at Fuller. Dr. Glen H. Stassen holds this professorship.
Smedes earned his first two degrees at the heart of the Christian Reformed Church's educational system: an A.B. from Calvin College and a B.D. from Calvin Theological Seminary. He earned a Th.D. at the Free University of Amsterdam, where he taught immediately before coming to Fuller. Earlier in his career, Smedes taught at Calvin College, and was ordained a minister in the Christian Reformed Church.
The author of 15 books, much of Smedes's work covered "hot button" issues for evangelical Christians, including sexuality and forgiveness. His Sex for Christians was criticized by some as too liberal on sexual issues.
In the May 1999 issue of the Reformed journal Perspectives, Smedes argued that the apostle Paul, in Romans 1:18-27, was not referring to "Christian homosexual persons who are living their need for abiding love in monogamous and covenanted partnerships of love.' … To single people in general it says: you must choose between celibacy and marriage. But to all homosexuals it says: You have no choice; you may not marry and you must be celibate."
Jon Pott, editor-in-chief at Eerdmans, said Sex for Christians pushed the envelope of evangelical thinking.
"From the start we knew it would be somewhat on the edge," Pott said. Smedes's "refusal to be absolutely black-and-white, which is a hallmark of Lew, gained him some supporters and costs him some supporters," he said.
"He was in many ways a mediating figure," Pott added. "He was one of those remarkable figures who had a first rate theological mind, but was able to connect with real life and weave serious reflection seamlessly."
In December 2000, Smedes appeared on "30 Good Minutes," a program sponsored by the Chicago Sunday Evening Club, and spoke about his life and the importance of gratitude and forgiveness.
"My father was only thirty-one when he died of a heart attack, much too young for a father to die and leave his young wife with five rambunctious little kids to take care of," Smedes recalled. "I was the youngest. Only a couple of months old when he died. My mother, well, she was an immigrant girl, only thirty years old, all alone in a strange country, not an uncle or an aunt or a distant cousin on the whole continent."
Yet his mother never complained, and was always appreciative of God's blessings, believing "He kept an eye out for widows with small children," Smedes said. In later years, he told his audience, that gratitude came more fully to his consciousness.
Smedes, whose teachings and books on forgiveness touched the lives of many, said forgiveness comes from understanding the fact that "the God who has the whole world in his hands has grace for the whole world in his heart."
He also said that as he got older he became more grateful, noting a brush with death a few years earlier.
"I felt like a fragile bubble floating in the air, held aloft by nothing but the breath of God. I knew that a little pinprick could break the bubble, and will one day, and I'd be a goner," he said. "But God was keeping for now, keeping on breathing the breath of life into me. And life keeps coming. It won't always come, but for this day, for now, for right now, it's enough."
In what would turn out to be one of his last public appearances, Smedes was the inaugural speaker at a lecture series held at St. Paul's Episcopal Parish in Bakersfield, California. Rev. Mark Lawrence, rector of the parish, said that Smedes looked a bit frail and, using a cane, evoked a "Gandalfian" image in his November 23 appearance.
"But [he had an] inner strength, there was an authenticity to what he had to say about forgiving and forgiveness," Lawrence said.
"In talking with people afterwards, they thought, 'how is he going to get through this?' He did, and in a way that added to the quality of his presentation, his character and strength of person came through in a way that clearly was something that connected with people," Lawrence added.
Along with the lecture, Smedes held a workshop on the Saturday of that weekend and preached the next day, Lawrence said.
"On Sunday he preached on gratitude and hope, that sense of a grateful life and a life that in spite of sorrows and the grief of the world chose — and chooses — to hope is an image that remains in my mind."
Smedes's appeal, said Harper SanFrancisco's Loudon, went beyond evangelical precincts.
"He wrote not just to a Christian in-crowd," he said. "Lew's books, especially Forgive and Forget, had a way of presenting psychological issues in a way that transcended the evangelical seminary world."
Related Elsewhere
Christianity Today's January 10, 2000, cover story, "The Forgiveness Factor," talked about how Smedes's theological research was later adapted by social scientists studying the healing power of forgiveness.
"30 Good Minutes" has ten sermons by Smedes. Five have audio, two have video.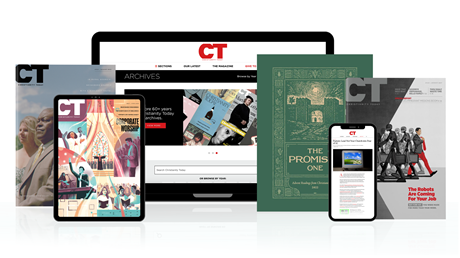 Annual & Monthly subscriptions available.
Print & Digital Issues of CT magazine
Complete access to every article on ChristianityToday.com
Unlimited access to 65+ years of CT's online archives
Member-only special issues
Subscribe
Lewis Smedes Dead at 81
Lewis Smedes Dead at 81