Let's agree not to quibble over the word "best." I hope that this list will point you to a book or two that you might otherwise have missed—or one that is already buried in a stack of things you've been meaning to read.
1. Arming America: The Origins of a National Gun Culture, by Michael A. Bellesiles (Knopf). According to the conventional wisdom—accepted both by gun enthusiasts and by their sworn ideological foes, those cultural critics who claim that a fixation with violence is definitive of the American experience—guns were ubiquitous in early America, written large in the national psyche from the very beginning. Michael Bellesiles begs to differ. His book, massively documented and superbly argued, deserves to win a Pulitzer Prize. Along with many rave reviews, Arming America has inspired a good deal of lively criticism, some of which is also worth reading. Go online and check it out after you've read the book.
2. The Art of Arts: Rediscovering Painting, by Anita Albus (Knopf). Translated from the German by Michael Robertson. "There was a time, five hundred years ago, when science was regarded as an art, and art as a science. And in the contest between the senses, the ear. … was conquered by the eye, which would henceforth be king. A new breed of painters aimed to reconcile the world of the senses with that of the mind, and their goal was to conceal themselves in the details and vanish away, like God. A new way of perceiving was born." Anita Albus, herself a painter, focuses especially on the work of Jan van Eyck. Her feast of a book, illustrated with 12 full-color pages and ten full-color gatefolds (beautiful, but not easy of access), is dazzling in its boundary-crossing erudition and its imaginative sweep. And it deftly undercuts our habitual condescension toward the past, reminding us that knowledge is lost as well as gained over the centuries.
3.The Elsewhere Community, by Hugh Kenner (Oxford University Press). Based on five radio broadcasts and easily digestible in an evening or two, this book takes off from Aristotle's observation that "all humans, by their nature, desire to know." Just so, says Hugh Kenner, and "a special and unparalleled way to know is to go where you've never been. And the key to this quest for knowledge is 'elsewhere.' In going there, you join what, in these lectures, we will be calling an 'Elsewhere Community.'" Kenner is best known as a literary critic, the preeminent interpreter of Ezra Pound, James Joyce, and Samuel Beckett, among others, but his notion of the "Elsewhere Community" extends to travel of all kinds, including the virtual travel afforded by the Internet.
4.God's Name in Vain: The Wrongs and Rights of Religion in Politics, by Stephen L. Carter (Basic). Well, you may be saying, the campaign is over; do we really need this book now? Actually, yes, now more than ever: one prediction it's safe to make about the first phase of the Bush Administration is that we will be hearing a great deal about "religion in politics," including a fair amount of hysteria. There's no better guide to thinking about such matters than Carter's book.
5.The Human Stain, by Philip Roth (Houghton Mifflin). Yes, all of Roth's usual quirks are on display here, including his contempt for Christians and religious believers generally. But this story of an African American professor who "passed" as Jewish is nonetheless a bracing antidote both to political correctness and to the very different culture of euphemism that smothers plain-speaking and truth-telling in the evangelical world. The "human stain" we all share is made palpable in Roth's novel.
6.Minding the Darkness: A Poem for the Year 2000, by Peter Dale Scott (New Directions). This book-length poem is the concluding installment in Scott's trilogy, Seculum. For me the first volume in the trilogy appeared as a revelation. That was Coming to Jakarta: A Poem About Terror (1988), which among other subjects took up the CIA's involvement in the 1965 massacre of more than half a million people in Indonesia. A Canadian diplomat, then for many years a professor of literature at the University of California, Berkeley, Scott has also published books on the cocaine traffic and the Iran-Contra scheme. His work has compelled me to take seriously (though not uncritically) points of view I had previously—complacently—dismissed as products of the lunatic fringe. But Minding the Darkness is above all a work of spiritual autobiography.
7.No Trace of Christmas? Discovering Advent in the Old Testament, by Christoph Dohmen (Liturgical Press). Translated from the German by Linda M. Maloney. In fewer than 100 pages, Dohmen shows how "many of the biblical texts we associate with Christmas can only be understood in their full depth if we are aware of their Old Testament roots." This is a gem, with fresh insights on every page for all believers. Especially if you are a pastor or are involved in adult ministry, please take a look at Dohmen's book and consider making use of it for Advent in the coming year.
8. Nowhere Man: The Final Days of John Lennon, by Robert Rosen (Soft Skull Press). A good many Beatles books were published this year, including lavish productions that landed in a haze of nostalgia. This small-press volume by journalist Robert Rosen is something else altogether: an obsessive, corrosive, unforgettable account of Lennon and his menage at the Dakota. Even readers who never bought the air-brushed image of Lennon the benign father and house-husband are likely to experience powerful cognitive dissonance as they read Rosen's chronicle of weirdness, in which the tragic and the absurd are inextricably mixed.
9.Reaching for the Invisible God: What Can We Expect to Find?, by Philip Yancey (Zondervan). In his Introduction to Christianity, Joseph Cardinal Ratzinger writes that "in every age [belief] represents the risky enterprise of accepting what plainly cannot be seen as the truly real and fundamental." That situation, the perennial challenge of belief, is the subject of Philip Yancey's new book. He addresses it with the probing candor we have come to expect from the author of Disappointment with God and What's So Amazing About Grace?
10.Theology, Music, and Time, by Jeremy Begbie (Cambridge University Press). If it is true (as Anita Albus says in The Art of Arts) that for many centuries the eye has been king among the senses in Western culture, there are signs that a balance is being restored. This book is a case in point. Begbie, who is both a practicing musician and a theologian, directs the Theology Through the Arts program at the University of Cambridge. Here he explores ways in which music's engagement with time—for example in rhythm, meter, repetition, and improvisation—can deepen our understanding of theological themes.
John Wilson is Editor of Books & Culture and Editor-at-Large for Christianity Today.
Related Elsewhere
Christianity Today's lists of best books for 1999 include:
My Favorite 1999 Books By John Wilson (Jan. 21, 2000)
My Favorite 1999 Books By Mark Galli (Jan. 21, 2000)
ChristianityToday Book Awards 2000 | CT picks the top ten books of the past year (Apr. 14, 2000)
Wilson writes a weekly column, Books & Culture Corner, that appears every Monday on ChristianityToday.com. Some previous Books & Culture Corners include:
Are You Re:Generated? | Inside one of the best religious publications on the planet (that's not Christianity Today). (Dec. 4, 2000)
The Promise of Particularity Amid Pluralism | A dispatch from the Annual Meeting of the American Academy of Religion and the Society of Biblical Literature. (Nov. 22, 2000)
The Horror! | Joan Didion encounters evangelical Christianity. (Nov. 13, 2000)
Election Eve | Why isn't anyone focusing on those who simply won't bother to vote? (Nov. 6, 2000)
Three Books and a Wedding | Remembering the good news. (Oct. 30, 2000)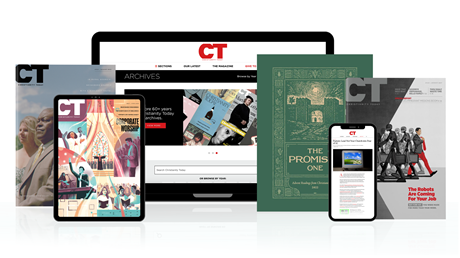 Subscribe to Christianity Today and get access to this article plus 65+ years of archives.
Home delivery of CT magazine
Complete access to articles on ChristianityToday.com
Over 120 years of magazine archives plus full access to all of CT's online archives
Subscribe Now
The 10 Best Books of 2000
The 10 Best Books of 2000