Sigh of relief in Afghanistan—for the foreigners at least
Afghanistan's ruling Taliban, which has jailed 24 aid program workers for propagating Christianity, has released new rules of conduct for foreign workers in Afghanistan. But they are not really new rules—"Decree number 14" was actually passed before Sunday's arrest of the Shelter Germany workers, but only yesterday was it released to the public.
After Taliban officials shut down the German-run office and detained the 16 Afghans, four Germans, two Australians, and two Americans, fears mounted because a January edict called for the death penalty for anyone attempting to convert Afghan Muslims. The new edict relaxes the punishment—but only for foreigners—calling for a short prison sentence or deportation. Any Afghan who renounces Islam still may face execution.
More good news for the foreign prisoners is that Taliban officials are granting visas for German, American, and Australian diplomats to come to Kabul. It is unknown when they will arrive in Afghanistan and whether they will be able to see the prisoners. On Wednesday, U.N. officials and diplomats in Kabul met the ruling Taliban Council of Ministers.
The White House announces an announcement
President George W. Bush has come to a decision on whether federal funding should support stem cell research. The White House has announced that he will reveal the decision tonight. He has asked for approximately 10 minutes of airtime on the major television networks beginning at 9 p.m. EDT. Weblog will have coverage of the announcement and reaction tomorrow.
Broad arrests of Christians undermines Lebanon peace efforts
A broad security sweep by Lebanese troops on Tuesday and Wednesday resulted in up to 250 arrests of Christian activists. Those arrested include leaders and members of two groups, which represent the main force in the opposition to the Syrian presence in Lebanon.
This crackdown follows a major step to reconciliation between Maronites (part of the Roman Catholic Church) and the Druze (an offshoot of the Shi'a branch of Islam) who fought a 1975-1990 civil war.
On Sunday, Maronite Patriarch Nasrallah Butros Sfeir completed a three-day tour through the Druze-dominated region of the Shouf Mountains. This first visit of a Maronite patriarch to the region in 200 years was part of Sfier's campaign to reunite Muslims and Christians in order to rebuild their country. Many in both religions feel sectarian peace is desirable, The Boston Globe reported, "both for its own sake and because it could help rid Lebanon of the increasingly resented overlordship of Syria." Over 25,000 Syrian troops are in Lebanon.
In 1976, then-president Suleiman Franjieh, a Christian, brought the Syrians into the country to keep the peace. But they haven't left. Over the course of the civil war, they were drawn in on the side of the Muslims.
The current government is a split between Christians and pro-Syrian Muslims. The government has cracked down on anti-Syrian activities before, but this week's sweep has been the most serious.
Both Sfeir and Druze leader Walid Jumblatt have harshly condemned the arrests in the press calling the action an attempt to sabotage the effects of the reconciliation tour. On Wednesday, another 25 Christians were arrested after protesting the government crackdown.
Moscow claims a simple definition would have helped
For a while now, the Salvation Army has been going around and around with Moscow concerning its registration as a church. To tell a long story in a sentence: the church was told to register, had its registration rejected for fear it was a real army, and missed the December 31 registration deadline. The Salvation Army is currently trapped in a Catch-22 web of absurdity that could lead to the liquidation of its operations at a trial on Sept. 11.
Now a deputy in the city of Moscow's justice ministry has told The New York Times that if the Army would have just told the government what they were—everything would've been okay. Right.
Cloning:
Politics and Law:
Pop-culture:
Scouts:
AIDS in Africa:
Other stories of interest:
Related Elsewhere
See our past Weblog updates:
August 8 | 7 | 6

August 3 | 2 | 1 July 31 | 30

July 27 | 25 | 24 | 23

July 20 | 19 | 18 | 17 | 16

July 13 | 12 | 11 | 10 | 9

July 6 | 5 | 3 | 2

June 29 | 28 | 27 | 26 | 25

June 22 | 20 | 19 | 18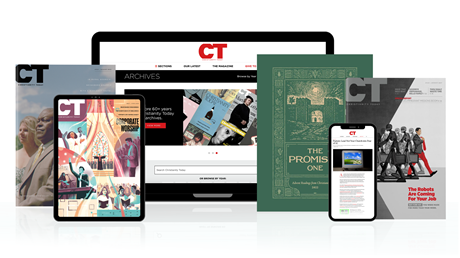 Annual & Monthly subscriptions available.
Print & Digital Issues of CT magazine
Complete access to every article on ChristianityToday.com
Unlimited access to 65+ years of CT's online archives
Member-only special issues
Subscribe
New Rules Surface in Afghanistan
New Rules Surface in Afghanistan