(This article originally appeared in the Feb. 5, 1988 issue of Christianity Today.)
Efforts to form a new political coalition targeted at conservatives and evangelical Christians are raising questions about the nature of political alliances and the growing influence of Sun Myung Moon's Unification Church. Called the American Freedom Coalition (AFC), the group seeks to unite conservatives to work toward common goals, such as traditional values, the sanctity of life, and anticommunism.
Supporters say political coalitions with all groups are necessary to achieve desired goals, but some political observers advise caution. "What the American Freedom Coalition is trying to do is sign up evangelical Christians for a wide variety of broadly stated goals which could have unforeseen applications in the years to come," said Robert Dugan, director of the National Association of Evangelicals' Washington Office on Public Affairs. "I'd have no trouble at all cooperating with the American Freedom Coalition, or for that matter the Unification Church, on a specific piece of legislation we supported, but to join a coalition of which they are a major partner, for a future agenda of political input which is unspecified, I think is extremely dangerous and plays into their hands," he said.
A supra-coalition
According to its promotional booklet, AFC is a "supra-coalition with a higher and more comprehensive goal than the sum total of its parts." It "serves as a catalyst to unite a vast array of groups, activists, churches and community organizations in cooperative and effective action." More than 300,000 individuals in all 50 states have joined AFC since its inception in April 1987.
AFC leadership comes from a five-person national board of directors with Robert Grant, founder and chairman of the lobby group Christian Voice, acting as president and national spokesman. The Southern Christian Leadership Conference's Ralph Abernathy is AFC vice-president, and former Congressmen Richard Ichord (D-Mo.) and Bob Wilson (R-Calif.) are cochairmen of the board. Conservative fund raiser Richard Viguerie serves as secretary.
The CAUSA connection
A major problem for the group has been continuing rumors of association with the Unification Church. Grant, a graduate of Wheaton College and Fuller Theological Seminary, refused to be directly interviewed by Christianity Today, but agreed to respond on paper to submitted questions. Grant acknowledged that he looked to "recruit a broad base" from his contacts with CAUSA, a political organization that was founded by Sun Myung Moon, which receives funds from "business interests connected with the Unification Church," and is led by Unification official and Moon associate Bo Hi Pak.
Grant said that upon his direct solicitation, CAUSA USA president Philip Sanchez and CAUSA International president Bo Hi Pak agreed to help AFC in several ways:
Time on the program agenda of all CAUSA conferences in order to enable AFC board members to present the goals of the AFC and to solicit members.
Access to the names of thousands of attendees who have participated in previous CAUSA conferences.
The services of one staff member per state to help in reaching out to the CAUSA "graduates" and to encourage them to join the AFC, as well as the services of several others to help the new AFC Office in Washington, D.C.
State directors for Christian Voice and the American Constitution Committee (ACC), a CAUSA project, lead the state AFC organizations. Grant said the AFC has approximately 65 CAUSA/ACC employees nationwide. According to information provided to Christianity Today by current and former AFC members, the majority of AFC administrative officers, including the executive director, administrative director, and publications editor are members of the Unification Church and have been officials of CAUSA and ACC.
In his statement, Grant admitted, "A conspiratorial mind might be inclined to view this cooperation with some misgivings." However, he said that notion should be "quickly dispelled."
"With a national membership of already over 300,000 members and national control of the agenda by our five-member corporate board," Grant said, "the question of domination of the AFC by any particular religious interest group or individual is not a valid or even thinkable concern."
Yet for some Christian activists, the possibility of a hidden agenda designed not only to strengthen the Unification Church politically but help the church gain acceptance among the broader Christian community raises serious concerns. In recent years, CAUSA has attracted hundreds of pastors, educators, media leaders, and legislators to leadership conferences. Participants are given an all-expense-paid trip for themselves and their spouses.
At these meetings, "Godism" is touted as the means to defeat communism. According to the CAUSA Lecture Manual, Godism was developed by Moon "through extraordinary communication with God" and will unite all mankind, "for we are all the children of God" (CT, June 14, 1985, p. 55).
Literature promoting AFC speaks of an "all-inclusive" group and emphasizes that churches will play a key role, but does not specify any particular religious groups. The list of AFC "basic tenets" begins with "Almighty God is the Source of all liberty," and includes affirmations of "full religious expression," that "life is God-created" and that "we are our 'brother's keeper' internationally and should assist the people of the world to attain true peace and freedom."
Charles Lindley of Christ's Bible Church in Hamilton, Montana, said he received an unsolicited AFC promotional mailing that talked about God, traditional values, and the moral and spiritual foundation of the nation. A letter responding to his request for more information mentioned Christian Voice, Ralph Abernathy, and the fact that Ichord and Wilson are Baptist and Viguerie is Catholic. It never mentioned the Unification Church.
Lindley said had he joined AFC only later to discover Unification involvement, he "most definitely would have felt deceived."
Grant denied any "secretive" connections with the Unification Church or any other religious group. "I fail to see any compelling reason to mention the Unification Church or any other church for that matter, inasmuch as the AFC is not a church coalition, nor does it seek to emphasize the concerns or doctrines of any particular church," he said.
He emphasized that AFC is a political coalition formed because of the "inability of the 'Christian Right' to achieve its agenda "due to its "fragmentation and its failure to build coalitions with its philosophical allies from other communities for effective civic participation."
This article originally appeared in the Feb. 5, 1988, issue of Christianity Today. At the time, Kim Lawton was a Washington Correspondent for the magazine.
Related Elsewhere
Also appearing on our site today:
In Perspective: Why Are Pastors Flying to Moon | Recent black clergy firings are only the latest chapter in Unification Church's efforts to court Christian leaders.
CT Classic: Sun Myung Moon's Followers Recruit Christians to Assist in Battle Against Communism | Funded by the Unification Church, CAUSA seeks an interfaith effort based on Moon's theology. (June 14, 1985)
CT Classic: The Unification Church Aims a Major Public Relations Effort at Christian Leaders | A mass mailing to 300,000 church leaders tries to clarify the teachings of Sun Myung Moon. (April 19, 1985)
CT Classic: With Their Leader in Prison, Moonies Pursue Legitimacy | Tim LaHaye and other Christians are helping the Unification Church battle the perceived threat of government intrusion. (September 7, 1984)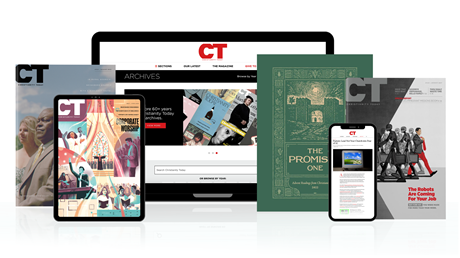 Annual & Monthly subscriptions available.
Print & Digital Issues of CT magazine
Complete access to every article on ChristianityToday.com
Unlimited access to 65+ years of CT's online archives
Member-only special issues
Subscribe
Unification Church Ties Haunt New Coalition
Unification Church Ties Haunt New Coalition