A Colombian lawyer has temporarily abandoned his plan to unite the country's Christian attorneys in a national legal society after a sicario, or killer for hire, apparently attempted to kill him.
David Pérez Palacio, a Presbyterian lawyer from the Caribbean coastal city of Barranquilla in northern Colombia, was visiting his brother in their hometown of Cereté, about 600 miles northwest of Bogota, when approached by a lone gunman. The July 27 attack was thwarted when cries from Palacio's sister-in-law alerted the gunman to witnesses.
The murder attempt, an example of the lawlessness that threatens numerous Christian leaders in Colombia, so frightened the evangelical lawyer that he is considering fleeing the country.
In March, David Palacio's brother, Oved Pérez Palacio, also an evangelical lawyer, took on the case of Cereté's city workers, who had allegedly been unjustly fired. City authorities refused to give the workers their paychecks and had not paid some of them in a year, David said. Oved had gotten a court order to freeze the city's bank accounts two months ago.
The mayor was angered by Oved's work to freeze the city's accounts and demanded that Oved call off the court order.
After Oved refused to stop the order, the mayor said in a closed-door session with a paramilitary leader that the community's lawyers needed to be "taught a lesson," according to a Cereté city councilman. Cereté is in Colombia's department (province) of Córdoba, a zone rife with right-wing paramilitary activity.
"The mayor said that he had to bring a lawyer to justice so other lawyers in the city would know they had better respect him," David said his brother learned from the councilman. On July 25, the paramilitary leader declared Oved a "military objective" and ordered him killed.
Oved's family has been harassed by circling cars slowly passing by their house. The family believes the vehicles are paramilitaries. They also began hearing strange noises on the phone leading them to believe their phone is tapped.
Oved believes the paramilitary order has effectively ended his legal career. He decided to hand over his cases—his specialty is lawsuits against the government—to another lawyer in Cereté and accept a
job offer outside the country. David went to Cereté on July 26 to help him close his cases. David said that he worked with Oved for three hours that afternoon and stayed the night with their parents.
The next morning, David left their parents' house to meet Oved.
"As I left, I saw man on a motorcycle with weapons both large and small camouflaged in towels," David said. The man also had a radiophone and a towel rolled around his neck, "which is the mark of paramilitaries," he said.
The man asked David what time it was, although he was wearing a watch. "I told him it was 7 o'clock sharp. That's when I realized he was a sicario, or killer for hire," David said.
Terrified, David pretended not to notice the weapons and kept walking. That's when the man on the motorcycle took out a large gun.
Oved and his wife Vilma were waiting in a car around the corner at their father's house. "She saw the sicario take out his gun," David said. "She began to shout my name."
The sicario turned to look. When the sicario saw it would be impossible to hit both David and Oved, he left on the motorcycle, David said. "[Vilma] believes the sicario was looking for my brother and thought I was he because we look alike."
After the incident, David hid in Oved's office and then left for Barranquilla at noon, where he has been on constant vigil for paramilitaries who may come looking for him.
David said that through his own Barranquilla law office he has defended many cases similar to that of the Cereté workers. But the close call was so frightening that it prompted both lawyers to change their plans. Oved, 39, has four children. David, 34, has two, and the brothers fear for their families' safety, as well as their own.
"Both of us decided not to defend workers anymore," David said. Oved has asked the councilman to tell the mayor that he has dropped the lawsuit and the freeze on the Cereté city hall bank accounts and will not pursue the case. It may not, however, be enough to get the death order rescinded. "[Oved] is in constant danger these days."
David realizes that he is, too. "We can't hide," he said. "I'm planning to hand over all my cases to another lawyer and find a teaching job in a high school. I tell you that I'm saying this with a horrible fear."
David is also looking for work outside Colombia. When asked if he planned to move to Peru, where many Colombians have fled to safety, David said, "I can't go to Peru because it's too close."
Still, he doesn't think that the incident has derailed plans to create a society of Colombia's Christian lawyers. "I'll push for [the legal society] from wherever I am, but there are lawyers that will create the society without me."
Even if the brothers are both able to find work abroad, they worry they may not survive until then. He asked, however, for coverage of the incident.
"The fact that you publish it can keep things from happening," David said. "I want you to have the information." He added that he and Oved have documented all that has happened and left the account with someone.
"If something happens to us, it will be made public, " he said. "Please pray for us. Vilma just called me to say that suspicious cars are continuing to drive around their house."
Related Elsewhere
For more Colombia news, see Yahoo's full coverage.
CNN's Columbia: War Without End looks at the violence gripping the country.
A Colombia profile was prepared under the Country Studies/Area Handbook program of the U.S. Department of the Army.
Our earlier coverage of Colombia includes:
Plan for Peace in Colombia Is a Plan 'For Death,' Say Church Activists | Will U.S. military assistance in destroying coca fields only increase violence? (Aug. 15, 2000)

Death in the Night | Colombia's pastors endure extortion, kidnappings, and threats as they plant churches and help the poor in a war zone. (June 6, 2000)

Fate of Kidnapped Missionaries Still Unresolved | Colombia remains thought to end questions are not human after all. (Mar. 29, 2000)

Twenty-five Pastors Killed This Year (Oct. 4, 1999)

Christians Held As Hostages (July 12, 1999)

Colombia's Bleeding Church (May 18, 1998)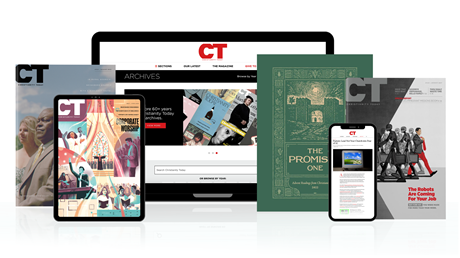 Annual & Monthly subscriptions available.
Print & Digital Issues of CT magazine
Complete access to every article on ChristianityToday.com
Unlimited access to 65+ years of CT's online archives
Member-only special issues
Subscribe
Colombian Evangelical Lawyers Survive Murder Attempt
Colombian Evangelical Lawyers Survive Murder Attempt