The Taliban, Afghanistan's radical Muslim ruling party, is holding 24 aid workers from Shelter Now, a German relief agency that builds homes for the poor, on charges of "promoting Christianity." After arresting the workers in August, Taliban officials said they would investigate secular humanitarian organizations working in Afghanistan, including a United Nations program, to root out any banned religious activity in the desperately poor nation of 25 million people.
"This is one of those tragic stories where the people who are trying to help and make a difference are the ones cracked down on," says James P.Dretke, executive director of the Fort Wayne, Indiana-based Zwemer Institute of Muslim Studies.
The Taliban government claims it caught two Shelter Now staffers "red-handed," attempting to teach Muslims about Christianity. The authorities confiscated dozens of video and audio tapes, Bibles translated into Pashtu and Farsi, and the book Sharing Your Faith with a Muslim (Bethany House, 1980).
Taliban officials shut down Shelter Now's Kabul office and imprisoned 16Afghan, 4 German, 2 American, and 2 Australian aid workers on August 5. Of the eight foreigners, six are women. Family members met with the two American captives in late August.
Harsh Measures
The Taliban captured Kabul, the Afghan capital in 1996, and now controls a majority of the country. Since then, it has implemented Islamic law. Taliban authorities decreed in June that anyone attempting to convert an Afghan would face execution and that any Afghan who converted to another religion would be executed. Observers predict that the 16 imprisoned Afghans will almost certainly be executed. The fate of the eight foreigners remains uncertain, but one Taliban official at the United Nations predicted that the foreigners would soon be released. However, the Taliban has not set a timetable for either their trial or their release.
The Taliban has also sent dozens of children in a Shelter Now program to Islamic schools to be re-educated, claiming the agency had been teaching them Christian doctrine. Shelter Now says the children were only being taught how to make simple crafts that they could sell. Supported by private donations, Shelter Now has operated an office in Kabul since 1993, and provides housing to refugees and displaced families. The agency maintains that its workers do not proselytize, but will answer Afghans' religious questions that may come up in the course of their work.
Despite the repressive atmosphere, the Taliban enjoys a level of popularity among Afghans tired of interminable fighting between violent warlords.
"In the case of the Taliban, most of Afghanistan just said, 'We'll accept anything you have to do to restore order,'" says researcher Justin Long of the Network for Strategic Missions. It is a hard bargain. Public executions and amputations have become frequent in Afghanistan. The country's per-capita gross domestic product is $800, the literacy rate is 31.5 percent, and there are 137 infant deaths for every 1,000 live births. Men live an average of 48 years; women, 47.
Glimmers of Hope
Yet some outsiders are hopeful, including John Marion, founder of the Center of Peace and Hope in Christ for Afghanistan, which distribute literature, Bibles, and videos in the Dari and Pashtu languages for Afghan refugees living in the United States and Europe.
"A backlash that the Taliban wouldn't be happy about is happening," Marion says. "It is hard to monitor what is going on inside Afghanistan. But outside, Afghans who have left [the country and Islam] are being very active and evangelizing."
Tear Fund, the relief agency of the Evangelical Alliance of Great Britain, provides water and shelter for Afghan refugees across the border in Pakistan. Published estimates put the number of Afghan Christians in the country at 1,000. Christian radio broadcasts from groups such as the Far East Broadcasting Association and IBRA Radio reportedly help nourish this handful of believers.
Christian observers of Islam say they see parallels with the situation in Iran, where a turn to radicalism prompted a new openness to Christ among people disillusioned with Islam.
"If Islam is so ingrained in their life … then it causes a numbing," Zwemer's Dretke says. "They really become dulled to religion and could open up fully to the gospel if someone were there to introduce it."
Related Elsewhere
Also appearing on our site today, In Perspective looks at the history of Afghanistan and the Taliban.
Taliban officials have made it clear that the eight foreign workers will stand trial but the investigation is not over yet and no timetable has been released.
The Web site for the German-run Shelter Now is pretty much barren.
Although recently banning the Internet, the Taliban Government of Afghanistan still has an official site.
The BBC profiled Afghanistan's ruling militia in "Who are the Taliban?"
For continuing coverage, see Yahoo's full coverage and Christianity Today'sWeblog.
Article continues below
Previous Christianity Today stories about Afghanistan include:
Diplomats Receive Visas Into Afghanistan, but Will Only Meet with Officials | Over a week after raid on Shelter Germany, future for workers still unclear. (Aug. 13, 2001)

Taliban Threatens Death to Converts | Afghanistan's Islamic army also says it will kill any non-Muslim seeking converts. (Feb. 15, 2001)

Religious Freedom Report Rebukes China, Others | State Department finds many nations' religious freedoms deteriorating, but some are improved. (Sept. 7, 2000)

Religious Freedom Report Released | Afghanistan, China, Iran, and Iraq listed as some of most repressive countries. (Oct. 25, 1999)

New Unreached Group Targeted (Feb. 8, 1999)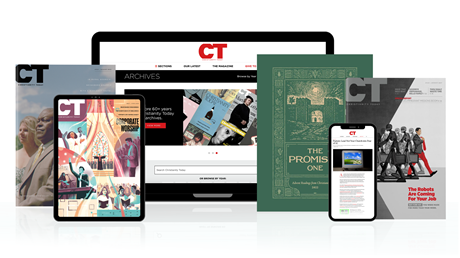 Annual & Monthly subscriptions available.
Print & Digital Issues of CT magazine
Complete access to every article on ChristianityToday.com
Unlimited access to 65+ years of CT's online archives
Member-only special issues
Subscribe
Aid Workers Held Captive
Aid Workers Held Captive