Nicaraguan church leaders marked the formal beginning of their country's election campaign by calling on politicians to do more than make empty promises.
Presidential candidates should "make a commitment to the people of Nicaragua that goes beyond electoral promises, avoiding both verbal and physical violence," stated the Council of Evangelical Churches (CEPAD), in a letter issued on August 14.
CEPAD has 42 denominations in membership, together representing more than half of the country's Evangelicals and Protestants.
The council's letter was addressed to the three presidential candidates in the elections, which are scheduled for Nov. 4. Besides choosing a new president and vice president, Nicaraguan voters will also elect 90 deputies to the country's national assembly, as well as 20 representatives to the regional Central American parliament.
Although the campaign officially got underway on 18 August, election rallies have been taking place for months, marked by bitter rhetoric and outbreaks of violence.
Polls show former President Daniel Ortega, the candidate of the Sandinista National Liberation Front, enjoying a slim lead over Enrique Bolanos, the current vice president and candidate of the ruling Constitutionalist Liberal Party. Running a distant third is Conservative Party candidate Alberto Saborio.
Only three candidates are running for president. A controversial agreement last year between the Liberals and Sandinistas made it almost impossible for smaller parties to participate in elections. As a result, the Christian Path, an Evangelical party whose candidate took third place in the 1996 presidential elections, is supporting Bolanos. A newer Evangelical party, the Movement for Christian Unity, supports the Sandinistas.
The two-page CEPAD letter, signed by the council's president, Jose Alguera, a Nazarene pastor, claimed that Protestants and Evangelicals here were "extremely concerned" about "the lack of employment in the country, banks going bankrupt to the benefit of a few, the astronomical salaries of some public functionaries, the polarization of principal state institutions, and the situation of hunger" in several drought-plagued regions of the country.
The council's letter contains 18 demands, including the separation of church and state, an end to "high salaries that violate the dignity of the poor," a minimum wage sufficient to buy 53 basic products for a family of six, the commitment of 7 percent of the gross domestic product to health care, support for food production by small farmers, and a national plan to prevent violence against children and women.
Noting that Nicaragua was considered to be one of the poorest and most corrupt countries in the western hemisphere, the council called on the candidates to "actively fight corruption so that we can trust the government we elect on November 4." The council also demanded the implementation of laws that guarantee indigenous communities on Nicaragua's Caribbean coast, control over their own resources and political life.
Ortega officially began his quest to recapture the presidency with an August 18 rally before thousands of people at Waspan, one of the indigenous communities affected by the autonomy laws in the extreme north-east of the country. The region was torn by violence during the 1980s, when the US Central Intelligence Agency backed armed indigenous groups that waged war against Ortega's revolutionary government.
Ortega appeared at the rally with Steadman Fagoth, a former leader of the anti-Sandinista armed indigenous groups, and appealed for reconciliation, admitting his government had mistreated indigenous communities.
"You were never the ones that were wrong, we were the ones who erred because we never managed to understand you," Ortega told the crowd.
Meanwhile, Nicaragua's Roman Catholic bishops, in a declaration issued on August 15, have cautioned voters against believing that candidates could easily change their politics.
"Conversion is possible, and demanded of Christians, but this should be accompanied by signs of change, as with St Paul when he stopped persecuting Christians," stated the bishops, whose feud with Ortega dates back to two decades ago when the Sandinistas were in power.
"Reparation for the evil and scandal, compensation for injury, satisfaction for the violated, these are the conditions of forgiveness," argued the bishops, whose declaration was read to a press conference by the secretary of the Nicaraguan Episcopal conference, Bishop Juan Abelardo Mata of Esteli.
Related Elsewhere
The Associated Press covered Nicaragua's political picture and Ortega's election campaign to retake leadership.
Previous Christianity Today stories about Nicaragua include:
Sowing Seed, Growing Churches | Central American farmers gather more than one harvest. (July 27, 2000)

Evangelicals Reject Religious Statues | (June 19, 1999)

Evangelicals Press Political Leader to Focus on Poverty Issues | (Jan. 11, 1999)

Relief Hindered by Devastation | (Dec. 7, 1998)

Fighting for Fairness | Does religion in schools favor Catholics?(Oct. 5, 1998)

Catholic Influence Questioned in Nicaraguan Schools | (Apr. 28, 1997)

New Evangelical Party Gains Political Power | (March 3, 1997)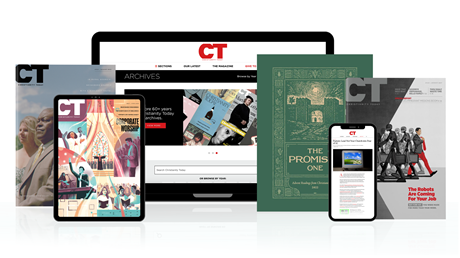 Annual & Monthly subscriptions available.
Print & Digital Issues of CT magazine
Complete access to every article on ChristianityToday.com
Unlimited access to 65+ years of CT's online archives
Member-only special issues
Subscribe
"Restore Trust In Politics, Nicaraguan Churches Tell Presidential Candidates"
"Restore Trust In Politics, Nicaraguan Churches ...