In yet another constriction of religious freedom, the totalitarian government of Turkmenistan has rejected the application of local Christian churches to register their own Bible Society, a U.K.-based representative of the United Bible Societies (UBS) confirmed this weekend.After obtaining 800 signatures from their memberships, a consortium of four Protestant churches in the Central Asian nation had submitted a formal application on October 18 to register the Bible Society of Turkmenistan.Stressing that Turkmenistan was the only former Soviet republic with no legal Bible society or Bible bookstore, the request for registration stated that establishing such a society would provide a legal means for local churches to obtain the Scriptures they need.Although the 800 sponsors far exceeded the minimum 500 required by law, the October 18 application was refused just two weeks later, apparently based on a newly devised restriction.According to a written refusal dated November 1 from the government office authorized to register constitutional organizations, "Believing citizens may be members of only one [religious] organization."All 800 individuals who signed the registration application to establish the Turkmenistan Bible Society are already members of the sponsoring Baptist, Seventh-day Adventist, Pentecostal and Greater Grace churches. Thus, this new restriction disqualifies them from being founding members of the Bible Society.In addition, the November 1 decision also declared that a quorum of 500 people must be physically present at the founding assembly of any religious organization. Local church leaders said they had never been informed of this requirement before.John Dean, a UBS consultant for Central Asia, told Compass he is proposing that Bible Societies worldwide launch an international campaign to appeal Turkmenistan's refusal to allow its Christians to have access to the Bible."We invite Christians around the world to join in appeals through their various governments, religious groups and human rights organizations to raise political awareness as well as prayer support for this issue internationally," Dean said.First published in 1994 by the Sweden-based Institute for Bible Translation (IBT), the Turkmen New Testament with Psalms and Proverbs was presented with considerable fanfare in a public ceremony in Ashgabat on September 5, 1995."This formal launching took place with the blessing of the Turkmen authorities," one close observer told Compass, "and with the participation of a Muslim mullah, who declared publicly that it was 'a good thing' to have the Bible available in the Turkmen language."The Turkmen translation had been produced with the assistance of literary experts in the Academy of Sciences, the observer noted. "So it was not banned or illegal at all," he said. "It was officially recognized."In a similar pattern, Turkmen authorities are still stonewalling efforts by the Bible Society of Uzbekistan (BSU) to recover 1,300 Russian Bibles and other Scriptures confiscated in October 1998 from a Seventh-day Adventist pastor traveling by bus from Tashkent to Ashgabat."They have refused to give us a straight answer," BSU director Sergei Mitin said. "They have said, 'Maybe we've destroyed them, burned them up. No one has a right to ask us what we have done with them.'"During police raids of Christian churches and homes over the past 18 months, the authorities have seized all Bibles, hymnbooks, and even Scripture leaftlets found on the premises, whether in Turkmen or Russian. According to an IBT representative, only 13,000 Turkmen New Testaments were printed initially. "So there are very few if any stocks left now," he said."This is the only country of the former Soviet Union which has never had a Bible Society or Bible bookstore," Dean told Compass. "Every other one of the 15 republics has one."In neighboring Uzbekistan, government seizure of a rail shipment of 25,000 Uzbek-language New Testaments in 1997 had sparked a threat from Tashkent authorities to close down the existing Bible Society. After a flood of international protests, the Uzbek government released the shipment and subsequently granted official registration to the Bible Society of Uzbekistan as a national organization."There are local Bible Societies in virtually every nation around the globe, including the Muslim world," Dean observed. "The UBS helps the churches in each country establish and register their own Bible Society with logistical and financial assistance, made possible by gifts from Christians all over the world."Under established UBS policies, every national Bible Society sells its Scriptures at affordable prices. As appropriate, carefully monitored free-distribution programs provide Bibles to people without money in prisons, hospitals and other institutions.Copyright © 2000 Compass Direct. Used with permission.
Related Elsewhere
Under its entry for Turkmenistan, the United Bible Societies Web site says, "Work here is conducted by the Bible Society of Uzbekistan." The site includes many resources about worldwide Bible distribution.See yesterday's story for more on persecution of Christians in Turkmenistan, " Turkmen Secret Police Deports Baptist Couple | More expulsions expected as efforts continue to stop 'illegal' religious activity"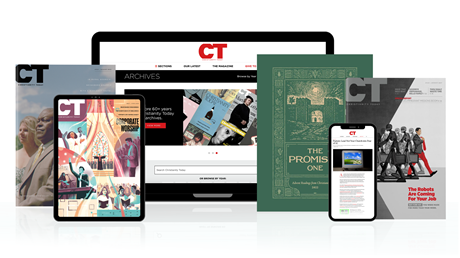 Annual & Monthly subscriptions available.
Print & Digital Issues of CT magazine
Complete access to every article on ChristianityToday.com
Unlimited access to 65+ years of CT's online archives
Member-only special issues
Subscribe
Turkmenistan Refuses To Register Bible Society
Turkmenistan Refuses To Register Bible Society