In a long-deferred judgment handed down June 5, the Sohag Criminal Court ruled Coptic Christian villager Shaiboub Arsal guilty of the 1998 double murder of his cousin and another young Copt in southern Egypt's El-Kosheh village.Arsal, now 38, was sentenced to 15 years at hard labor, the maximum sentence under Egyptian law for unpremeditated murder.According to a short article in Al-Ahram newspaper on June 6, the verdict delivered by a panel of three judges stated that there were"verbal, technical proofs" that Arsal was the killer.But Coptic activist and lawyer Mamduh Nakhla termed the judgment"extremely puzzling and highly political."Nakhla told Reuters news agency that the defense had provided the court with"20 pieces of evidence that (Arsal) was innocent." Among them, he later said, was"strong proof of fabricated evidence and witness tampering, both by the local police authorities."As of today, the court has still not released its written judgment, detailing the formal judicial explanation for Arsal's conviction."Legally they can wait 30 days to issue it," a Coptic observer told Compass,"so you can be sure they will put it off as long as possible."Mamduh Ramzy, a Coptic lawyer on Arsal's defense team, confirmed today that an appeal will be filed promptly against his client's verdict before the Egyptian High Court, once the actual judgment has been released.After hearing the court's decision, Arsal reportedly declared that he accepted"the judgment of God, though I expected to be acquitted." The illiterate villager said he had hoped to take his family and leave El-Kosheh when the trial was over.Married with three children, Arsal has already been imprisoned for 22 months. Under the Egyptian prison system, criminal prisoners sentenced to hard labor are initially incarcerated in the more rigorous"liman" prisons, where they work in factories and are allowed one family visit per month.There was no immediate comment on the verdict against Arsal from the Coptic Orthodox Church, presided over by Pope Shenoudah III.However, one source within the church admitted privately that the verdict was"a major setback" to any pretense of justice from Egyptian authorities for Coptic Christians on the highly sensitive El-Kosheh cases.In Arsal's case, police officials in the Sohag governate 250 miles south of Cairo were accused of abusing more than 1,000 Coptic Christians in El-Kosheh village after the August 1998 murders. The harsh measures were an apparent attempt to pin the crime on a Christian, thus avoiding Muslim reprisals.Authorities refused to investigate the police torture claims and also ignored the Muslim murder suspects identified by the village's predominately Coptic residents. A subsequent government investigation cleared the police officers of any wrongdoing in the case.The prosecution's only alleged eyewitnesses to the murders, both young Coptic army conscripts interrogated during the investigation, testified that they had been forced under torture to sign prepared statements incriminating Arsal.After the two retracted their accusations, criminal charges were filed against the local Coptic Orthodox bishop and two of his priests, accusing them of attempting to subvert justice in the case. Although released on bail, the three clerics still remain under indictment.Five months ago, a second outbreak of violence erupted in El-Kosheh and surrounding villages, leaving 21 Coptic Christians murdered, many of them literally hacked to death, and some 260 of their homes and businesses were gutted and looted during the 3-day rampage.Although the government insisted the January violence was a mutual Muslim-Christian clash, the only Muslim victim was shot to death accidentally by a fellow Muslim. Muslim property losses were limited to a handful of makeshift wooden kiosks, built illegally along El-Kosheh's main street.The Mary Guirges Church in nearby Dar el-Salaam was attacked and looted during the fray, with the priest robbed at gunpoint and five Copts injured from beatings. One El-Kosheh priest was indicted on clearly false charges of wielding a gun and leading a Coptic attack against Muslims, but his case is apparently sidelined. Significantly, no charges were filed against a local Muslim cleric who used his mosque loudspeaker to call for a"jihad" against Christians during the rampage.With Arsal's verdict handed down, the Sohag Criminal Court has begun two separate trials this week on the more recent incidents, dubbed by the Cairo press"El-Kosheh II." According to newspaper reports, a total of 96 people are accused of murder and another 37 are charged with looting, arson and beatings. Hearings have been adjourned until August 7 and July 3, respectively, in the two cases. Some 38 of the jailed suspects are Coptic Christians, most arrested two months later on minor charges in what the Christian community has called a government ploy to"balance" suspects from both religious backgrounds. Five Copts are reportedly among those charged with attempted murder.Copyright © 2000 Compass Direct.
Related Elsewhere
See also other past articles about Egypt's Coptic church:Family Disputes Coptic Pharmacist's 'Conversion' to Islam | Third alleged conversion reported by Egyptian Christians in El-Fayoum (May 8, 2000) Egyptian Priest Accused of Attempted Murder | Village cleric charged with 'provoking violence' in El-Kosheh (Feb. 11, 2000) Egypt's Christians seek answers after deadly riots | At least 21 Christians killed in clash with Muslims (Jan. 13, 2000) Church of the Martyrs | Copts thrive in the face of bloody carnage, legal restraint, and discrimination (Aug. 11, 1997) Did Carey Really Deny that Copts Are Persecuted? | Was the Archbishop of Canterbury misid? What did he really mean? (Dec. 20, 1999) New Coptic Church Forcibly Closed (Oct. 5, 1998) Extremists Kill Coptic Christians (Apr. 28, 1997)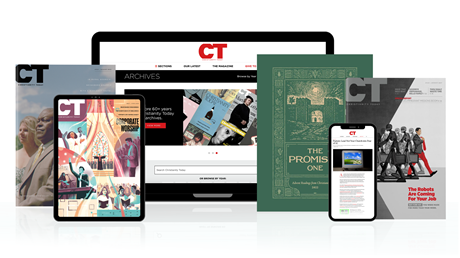 Subscribe to Christianity Today and get access to this article plus 65+ years of archives.
Home delivery of CT magazine
Complete access to articles on ChristianityToday.com
Over 120 years of magazine archives plus full access to all of CT's online archives
Subscribe Now
Egyptian Court Convicts Christian Village of Murder
Egyptian Court Convicts Christian Village of Murder