Church officials in Zimbabwe have backed calls for an investigation into violence in the run-up to last month's parliamentary elections, which severely dented President Robert Mugabe's 20-year grip on power. President Mugabe's ruling Zanu PF party fared badly in the elections, losing many of the 120 contested seats to a nine-month-old opposition party, the Movement for Democratic Change (MDC) led by trade unionist Morgan Tsvangirai. The ruling party got a narrow majority of 62 seats (MDC won 57.) This will, however, be boosted by 20 other members of parliament to be personally appointed by President Mugabe. Ten traditional chiefs from across the country also sit in the 150-member chamber. A 100-member team of Ecumenical Peace Observers, sponsored by the Zimbabwe Council of Churches (ZCC) and drawn from the member churches of the All Africa Conference of Churches and of the World Council of Churches, wants a national inquiry into pre-election violence and compensation paid to the victims."In the meantime we are appealing once again to all political parties leaders to urge their supporters to accept the election results," ZCC general secretary Densen Mafinyane said. "They should educate their supporters on co-existence and tolerance. We will continue to pray for peace in our country."We were very impressed by the dignity and maturity displayed by our voters during the election days and we would want that spirit to prevail," he added.Contrary to the expectations of many observers, the polling days, June 24 and 25, were peaceful.The ecumenical observers' call for an inquiry was echoed by Tarcisius Zimbiti, acting director of a leading church agency, the Catholic Commission for Justice and Peace, who said the government should establish a commission of inquiry into the violence in order to identify and prosecute the culprits. He told ENI that the period between February and the elections was characterized by systematic violence and intimidation. "A commission of inquiry [should] investigate all cases of political violence, and the culprits should either be cautioned or punished, regardless of political affiliation," he said. Zimbiti added that taking action against perpetrators of political violence would deter such behavior in future elections.Brian Kagoro, spokesman for the National Constitutional Assembly, a non-government organization lobbying for democratic change, said the new parliament should set up a judicial inquiry into all cases of political violence in which 31 people died. An impartial body should be set up to investigate and prosecute those who initiated, instigated and participated in the political violence, he said. He also accused the police of taking a partisan approach to violence.Despite the calls for calm by churches and other groups, violence resumed after the election. A week after the elections the police arrested about 30 people in Harare and Kwekwe involved in political violence, and about 20 people were injured in arguments over which party people had voted for.International news agencies reported July 12 that the Zimbabwe government will begin seizing white-owned farms without paying compensation. News reports stated that Zimbabwe's information secretary, Nathan Shamuyarira, said that landless blacks could be resettled on the first of 160 seized farms as early as July 14.
Copyright © 2000 ENI.Our earlier coverage of Zimbabwe includes:Zimbabwe President's Party Refuses to Join Church-Sponsored Talks to End Violence | At least 10 dead in country's escalating political violence (May 2, 2000) Evangelicals Abstain from Zimbabwe's Interfaith Body | Christian group opposes blending of Christianity and traditional African religion. (Apr. 18, 2000) Church Council Urges Swift Resolution of Zimbabwe's Row over White Farms | Land redistribution must be done "in a systematic, just and transparent manner" (Mar. 23, 2000)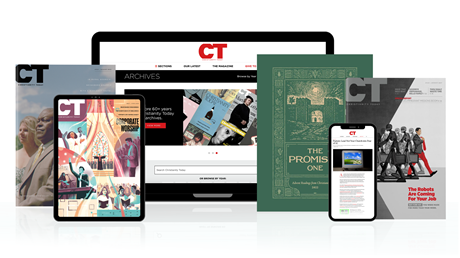 Subscribe to Christianity Today and get access to this article plus 65+ years of archives.
Home delivery of CT magazine
Complete access to articles on ChristianityToday.com
Over 120 years of magazine archives plus full access to all of CT's online archives
Subscribe Now
Churches Call for Inquiry Into Zimbabwe's Pre-Election Violence
Churches Call for Inquiry Into Zimbabwe's Pre-Election Violence