A Yemen court meted out the death penalty Wednesday to a Somali refugee for converting from Islam to Christianity, unless he recants within seven days. Mohammed Omer Haji, 27, was given a one-week ultimatum by Adens Tawahi Court to return to Islam, or face execution under Islamic law for committing apostasy. "His situation is very serious and very dangerous," the converts defense lawyer, Mohammed Abdul Karim Omarawi, told Compass.Under the court ultimatum issued by Judge Gamal Mohammed Omer, Omarawi said, his client was told to be prepared at his final hearing on July 12 to either declare three times before the judge that he was returning to Islam, or face execution.According to Omarawi, the Yemeni legal system still allows for two final appeal motions, one before an appeals court and the other before the Supreme Court, before the verdict against Haji would be carried out.Married with an infant son, Haji came to Yemen from his native Somalia in 1994. He is formally registered as a refugee under Case No. 11911 with the United Nations High Commissioner for Refugees (UNHCR) in Aden.Omarawi said that his clients file indicated Haji had become a Christian about two years ago.According to a handwritten letter from Haji drafted after his first arrest this year, five Yemen security police detained him at his home on January 16. After 23 days in the Tawahi police station, he was transferred to security police custody, and then imprisoned in the Mansoora Jail until his release March 13.Haji said police officials gave him no reason for his arrest except his Christian faith. They slapped and hit him, he said, declaring, "We arrested you because you are a Christian. You are George, the Christian Somali."An article in the Islam party's Al Sahwah newspaper during this first imprisonment reported that Haji had declared to Tawahi police that he and his wife had embraced Christianity, and that he had changed his name from Mohammed to George. The report said documents indicated both the husband and wife had been born of Muslim parents in Somalia.Headlined "Two Somali Refugees Embrace Christianity, Abandon Islam," the report also appeared in the February 7 issue of the Yemen Times, an English-language weekly.According to Haji, during his first imprisonment a UNHCR staff woman named Aisha came to question him at the Tawahi police station where he was being held. In front of the police, the woman told him, "We don't have anyone called Mohammed who believes in Christianity!"Throughout the following weeks, Haji said he was threatened and beaten every night, "very badly," with police officers warning him they would kill him if he did not return to Islam. The officials interrogated him repeatedly about any other Somali Christians he knew, he said. "They were beating and punishing me every night, [so] I was not able even to stand and walk and even to talk," he stated.On what the convert called "my worst night," three security officers and another three policemen masked him and took him up a high mountain at midnight. After giving him a severe beating, they vowed to throw him off the mountain if he refused to recant. "To save my life that night," Haji admitted, "I said I believe in Islam. Otherwise I would have died."The following day, the Yemen authorities allowed another individual with UNHCR connections to talk privately with Haji. The convert said this person advised him, "No one can do anything for you. So you'd better become a Muslim to end your problems."Haji said he refused, assuring his visitor, "God will help me and save me. I am not alone."According to Haji, his wife has been threatened that she will also be arrested if she has any contact with churches or Christians. UNHCR officials reportedly refused her pleas for money to buy milk for the baby while her husband was under arrest."What crime has my baby committed?" Haji wrote in his letter. "Is it because his father is a Christian? Why the Christians don't have the right to live?"After his release in March, Haji said the UNHCR office in Khormaksar told him they would only help him on the condition that he believe in Islam. If he continued to go to church and was arrested for that, then the UNHCR would not take responsibility for him, an official said.Haji was subsequently re-arrested "about two months ago," said his lawyer, who could not confirm the exact date.From Aden, UNHCR representative Mohammed Taher denied that he knew anything about Hajis case. Claiming that the converts refugee case number indicated it had been issued from Sanaa, the capital city, Taher said in a telephone interview, "Really, I dont know anything about this." A copy of Hajis UNHCR card obtained by Compass shows the place of issue as Aden.Lawyer Omarawi said his clients choice is clear cut: He will live if he chooses to return to Islam, and he will die if he chooses to remain Christian. "But if he returns and says I return to Islam three times, the judge will free him from the court, directly.""I know this is very difficult for him," the lawyer said. "He says that he is a true Christian, that he believes in Christ. But this is against the constitution and criminal laws of Yemen. And the judge cannot understand this situation. His parents and all of his family, his wife, all are Muslims. How has he now become Christian?"The Yemen Constitution declares Islam to be the state religion, with Islamic law the source of all legislation. The government forbids conversion from Islam or proselytizing by non-Muslims.
Copyright © 2000 Compass Direct.The U.S. State Department's International Religious Freedom Report and Human Rights Report give more background on religious freedom limitations in Yemen. International Christian Concern also has a page on its site devoted to religious freedom in Yemen.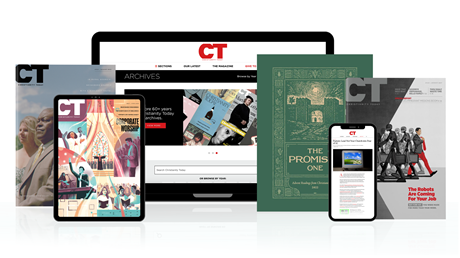 Subscribe to Christianity Today and get access to this article plus 65+ years of archives.
Home delivery of CT magazine
Complete access to articles on ChristianityToday.com
Over 120 years of magazine archives plus full access to all of CT's online archives
Subscribe Now
Yemen Court Sentences Somali Convert to Death
Yemen Court Sentences Somali Convert to Death