As more reports emerge of Indonesian army involvement in Muslim attacks on Christians in the Maluku islands, churches and related agencies in Indonesia and around the world are calling for swift action to stem the violence which reportedly threatens the region's entire Christian community. At least 28 people died in fighting in recent days, according to international press reports, in a continuing intercommunal conflict that broke out in January 1999 and has flared up repeatedly since then. Press reports estimate that 4,000 people have been killed in the past 18 months as Christians and Muslims have attacked each other. Hundreds of thousands of people have been forced to abandon their homes as villages are reorganized along sectarian lines.Many observers point to the arrival in the islands in late May of thousands of Muslim "warriors" from outside Maluku pledging to mount a jihad (holy war) against Christians as being the cause of the latest upsurge in violence. There are also reports from the island of Halmahera in North Maluku of Christian militia training to fight Muslims.Last week Konrad Raiser, general secretary of the World Council of Churches, in Geneva, called on the United Nations High Commissioner for Human Rights, Mary Robinson, to make an immediate, investigative visit to the Maluku islands. Raiser said the violence was resulting in "grave and serious human rights violations and crimes against humanity."Raiser's call followed an appeal from the Communion of Churches in Indonesia (PGI), which groups many of the country's Protestant churches. The PGI called for support from world church bodies and the United Nations, and declared that the attacks were intended to eradicate "the presence of Christians and the church in Maluku."Earlier this month, Setri Nyomi, general secretary of the World Alliance of Reformed Churches, also based in Geneva, said that the option of bringing in "United Nations special security forces" should be "seriously considered as a possible way to save the lives of innocent people."One of the biggest churches in the United States, the Presbyterian Church (USA), made a similar call for urgent UN action during the church's annual assembly at the end of June.In Australia, Professor James Haire, the new president of one the country's leading denominations, the Uniting Church, described the violence in Maluku as "a humanitarian disaster greater than Kosovo."Professor Haire, a noted academic expert on Indonesia, told a press conference during the church's assembly, meeting in Adelaide this week: "Now there are people dying, not just from the violence, but from starvation and exposure in the jungles. Thousands of women are giving birth in the jungles where they are hiding."Maluku is made up of 1,000 islands approximately 1,500 miles east of the Indonesian capital, Jakarta. Although about 87 percent of Indonesia's population of 213 million is Muslim, and 9 percent Christian, about half of Maluku's inhabitants are Christian and half Muslim. For many years the region was considered a model of inter-religious harmony.Senior government officials have claimed that supporters of General Suharto, who was deposed as president in 1997 after 32 years in power, are funding the jihad fighters in a bid to destabilize the government of President Abdurrahman Wahid who was elected last year. President Wahid declared a "state of civil emergency" at the end of June, but this has failed to bring the violence under control.Interviewed by ENI this week in Geneva, Clement John, executive secretary for human rights at the WCC, said that a visit by Mary Robinson to the region could, like her recent visit to the breakaway Russian republic of Chechnya, help bring international attention to the Maluku conflict.John said that while there were no reports of widespread rape and atrocities, "there is disruption and dislocation of human life on a tremendous scale."He added that Muslim militants appeared to be engaged in a systematic attempt to push out Christians from villages where Christians were in the majority."It may not be ethnic cleansing, but it is certainly ethnic redistribution," John said, describing the human rights violations as "crimes against humanity." In Maluku the Indonesian army appeared to be adopting a "similar pattern" to that in East Timor, where the army had given support to anti-independence militias.It was "pretty clear," John told ENI, that the dispute in Maluku was being provoked by "intruders" from outside.In the long term, the only solution would be the removal of the intruders and cooperation between leaders from the two communities.The WCC intended to send an inter-faith delegation to Maluku once security considerations allowed this, John said.For the moment the WCC was trying to provide immediate humanitarian assistance to those who needed it.However, John cautioned against calling for intervention by United Nations peacekeepers. Given that "nationalist feeling is running very high in Indonesia at the moment," calls for outside intervention might "backfire" against Christian communities, and destabilize President Wahid.In a message sent to the WCC, the PGI's vice general secretary, Richard Dauley, described the "human tragedy" in the region as "the result of the political conflict among many factions: army, Suharto and his cronies, fundamentalist Muslim and political party leaders.""The army still wants to maintain its position that they have been enjoying for 30 years. Suharto and his cronies want to protect themselves from the investigation process of their corruptions. The Muslim fundamentalists want to change the ideology of this country," Dauley said.
Copyright © 2000 ENI.Our earlier coverage of the Maluku violence in the includes:2,000 Die in Muslim-Christian Conflict (Feb. 7, 2000) Maluku Islands Unrest Spreads to Greater Indonesia (Jan. 25, 2000) Dozens Die in New Clashes (Mar. 3, 1999)Yahoo!'s full coverage area provides extensive links to breaking news and other coverage of the spreading violence in Indonesia.For more information about Maluku itself, see Britannica.com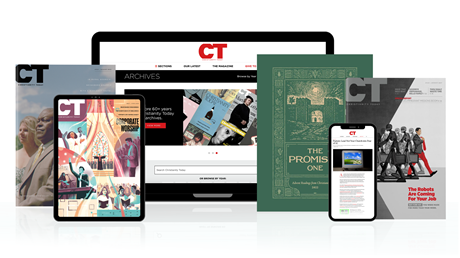 Subscribe to Christianity Today and get access to this article plus 65+ years of archives.
Home delivery of CT magazine
Complete access to articles on ChristianityToday.com
Over 120 years of magazine archives plus full access to all of CT's online archives
Subscribe Now
Churches Put Pressure for Swift Action to Calm Maluku Violence
Churches Put Pressure for Swift Action to Calm Maluku Violence