History may well be kinder to Robert Runcie, the 102nd Archbishop of Canterbury and head of world Anglicanism, who died of cancer July 11, at age 78, at his home in St. Albans, than were judgments passed on him in his lifetime. Even in retirement Lord Runcie had a knack for attracting the wrong sort of publicity. His gossipy conversations with a biographer about the royal family and his own relaxed attitude to ordaining homosexuals prompted ridicule when they were published in 1997. With typical humor Runcie's only public defense was that he had always assumed the book would be published after his death. Having read it, he added, he was sure it should have been.The very fact that in his lifetime Runcie, who was Archbishop of Canterbury from 1980 to 1991, attracted not one but four biographers, plus more headlines than any of his recent predecessors, points to a broader fascination with this clever, compassionate cleric who on numerous occasions showed breathtaking boldness, yet whose natural instinct at a time of political, social and ecclesiastical upheaval was to seek compromise.Born in Liverpool in 1921, he went up in 1941 to Oxford and was to spend most of the next 30 years either there or in its great rival, Cambridge. In the ensuing storms that engulfed him, it was often forgotten that Runcie was first and foremost an academic, though he was always the first to point out that theology was not his scholastic forte.As a young undergraduate, Robert Runcie embraced Anglo-Catholicism, the traditionalist wing of the Church of England with its elaborate liturgies and theological proximity to Rome. He also felt called to the priesthood, but war intervened. He joined the elite of the Scots Guards where he developed a social polish that disguised his humble origins. He served with distinction, winning the Military Cross.After a brief spell as a curate in the northeast of England after his ordination, he went to Cambridge to join the staff of Westcott House, an Anglo-Catholic theological college. In 1960 he moved to its Oxford equivalent, Cuddeston, where for a decade he successfully negotiated the fallout of the 1963 Honest to God crisis in Anglicanism, prompted by the publication of a controversial book by the Bishop of Woolwich. The indirect but very profound impact on Anglo-Catholicism of the reforming Second Vatican Council in Rome and the more general assault in the 1960s on traditional religious values were also taken in Cuddeston's stride, winning Runcie widespread admiration as a voice of the future in Anglicanism.In 1970 he was named Bishop of St Albans and 10 years later, on the retirement of Michael Ramsey, was a name acceptable to all sides in the Church of England as Archbishop of Canterbury.His spell at Lambeth Palace, the archbishop's London office, coincided—by one of those defining historical accidents—with the premiership of Margaret Thatcher. The two shared little common ground and the prime minister was repeatedly angered by the archbishop's quick wit, his Establishment credentials and his capacity to see both sides of an argument. However, it was his conscience that infuriated her most, or more particularly his habit of displaying it publicly.In his own communion, however, Archbishop Runcie was less decisive. Although he worked hard to portray the Church of England as outward-looking and modern, during his leadership it was increasingly bogged down with the question of women priests. His own instinct was mildly favorable, but he was too aware of his role as leader of a divided church and also of the possible repercussions on Anglicanism's growing understanding with Roman Catholicism to give a lead. And so years of infighting and uncertainty resulted, with Runcie seemingly an observer, unable to bring the crisis to a conclusion. Only after his retirement was the measure to ordain women approved, but by that time it had left deep scars on the Church of England and on the worldwide Anglican Communion. The women priests issue also tarnished Archbishop Runcie's record on ecumenism. He hosted an historic visit by Pope John Paul II to Canterbury Cathedral in 1982 and shared in the enthusiasm for ever-closer relations between the churches that saw ARCIC—the Anglican-Roman Catholic International Commission—set up soon afterwards. Yet when Pope John Paul went cool on the idea, Runcie seemed unable to generate new dynamism on his repeated visits to Rome. Critics at home said that he was trying to run the Church of England with one eye forever on the Vatican, but in reality Robert Runcie found himself torn between a long-cherished dream of greater integration and the growing chorus in his own church for women's ordination that he knew would considerably dampen Roman Catholic interest. He never managed to square the circle. With the Orthodox Church, however, he was more successful. His involvement in dialogue between the two churches began when he was Bishop of Saint Albans, deepened in 1979 when he took a sabbatical and toured the centers of the Orthodox world in Turkey, Greece, the Holy Land and the Soviet Union, and remained with him into retirement. But again, after the vote on women priests, he saw a sea-change with a minority of disillusioned Anglicans joining the Orthodox Church at the same time as the majority of dissenters went over to Rome. It would have been easy to grow bitter in retirement at the hand that fate had dealt him as archbishop and the criticism he had attracted, but Lord Runcie remained cheerful and active on the national stage, urging the healing of wounds caused by the vote on women priests and counseling his own Anglo-Catholic wing of the Church of England to stay within the fold and maintain its distinct identity and traditions. He was a good-hearted man with admirable instincts who, when faced with the biggest challenge in Anglicanism's recent history, realized that whatever the powers of his office, he was unable to stop the Church of England doing itself grave damage. His pain at watching the spectacle was immense, but it is hard to imagine how any other leader might have handled matters better.
Copyright (c) 2000 ENISee other articles about Runcie's death by the BBC, The Independent, The Daily Express, The Sydney Morning Herald,Reuters, and the Associated Press.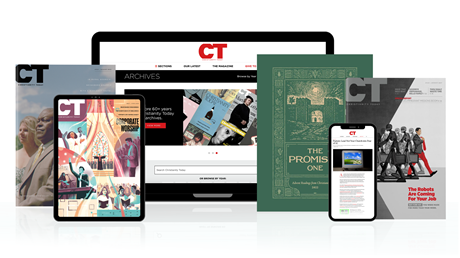 Subscribe to Christianity Today and get access to this article plus 65+ years of archives.
Home delivery of CT magazine
Complete access to articles on ChristianityToday.com
Over 120 years of magazine archives plus full access to all of CT's online archives
Subscribe Now
Robert Runcie Former Archbishop of Canterbury Dies at Age 78
Robert Runcie Former Archbishop of Canterbury Dies at Age 78