At 6 p.m. on the afternoon of Saturday, July 1, city officials swung hammers and bars to demolish a crude church structure in a slum area of Ho Chi Minh City (formerly Saigon). The "church" had been erected only hours before by Christians who were led to believe that they had permission to build. When the bewildered Christians met for Sunday worship the next day on the site in the Thu Thiem district they were further harassed by militia videotaping the proceedings."This is a sad but perhaps predictable event in the on-going story of Christians in Vietnam trying to do things the 'legal' way, but ending up frustrated," said a Vietnam watcher. He added that "freedom of religion" guaranteed in the constitution and trumpeted by Party leaders has many qualifiers in communist Vietnam. In 1991, Mr. Nguyen Trong Tai and Pastor Truong van Nganh sought permission to hold worship services at Thu Thiem on the outskirts of Ho Chi Minh City at a home in the An Khanh Residential Quarter. Though officials did not grant written permission, there was a tacit understanding that allowed the Christians to meet there for seven years. Officials were informed about church functions and essentially left the believers alone.A change in local administration led to a raid on the Christian gathering on February 22, 1998. All Bibles and materials were confiscated and the Christians were charged with "illegally holding a worship service." This led to endless interrogations of the leaders and a hefty fine. Authorities refused to allow the Christians to resume meeting for worship. In 1999 Pastor Nganh went from office to office throughout the city seeking permission to resume worship, finally receiving verbal assurances that he could build a simple chapel on land they had acquired in Binh An Ward. He never received an actual written permit. Meanwhile, the Christians tried hard to figure out how the approval system worked.In another round of applications submitted to various levels of authorities in May and June of this year, the church indicated that they planned to have a worship service on the site on July 2. Receiving no response, the Christians decided to erect a simple tent-like shelter for the July 2 service on the site where they had been promised permission to build a chapel.But before the congregation could use the simple structure for worship, authorities destroyed it."When it comes to religion, authorities take months, even years, to consider reasonable requests, but can mobilize in minutes against Christians, especially those who lose patience!" said a reliable source.The Thu Thiem congregation belongs to the Evangelical Church of Vietnam (ECVN), the largest denomination among Vietnam's estimated 800,000 evangelicals. With some 300 congregations meeting openly in church buildings and a history as an independent Vietnamese organization since 1929, the ECVN has still not been granted legal status by Vietnam's communist government. This leaves congregations like the one at Thu Thiem at the mercy of local officials.There are at least 3,500 house churches belonging to various affiliations, including the ECVN, throughout Vietnam—all considered illegal. Many of these house church groups having been seeking legal recognition for years without result.Persecution of a more brutal nature also exists. A list compiled in Vietnam in June names 40 Christian leaders who are in prison for their Christian beliefs and activities. Most belong to the Hmong minority in the northwest provinces, where there has been a significant movement to the Christian faith in the last decade. Persecution of the Christian Hmong has been so fierce that in the last four years more than 8,000 have left their traditional villages and all possessions and fled to Vietnam's south-central highlands.
Copyright © 2000 Compass Direct. Christianity Today's earlier coverage of Christianity in Vietnam includes " Jesus Can Still Mean Jail | The plight of Vietnam's 700,000 evangelical Christians" (Nov. 16, 1998) and " House Pastors Jailed in New Crackdown" (Jan. 6, 1997).The U.S. State Department's annual reports on religious freedom and human rights give more background on Vietnam's religious rights. International Christian Concern also has a page on persecution in Vietnam, though it's slightly outdated.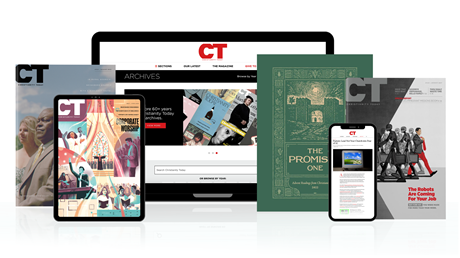 Subscribe to Christianity Today and get access to this article plus 65+ years of archives.
Home delivery of CT magazine
Complete access to articles on ChristianityToday.com
Over 120 years of magazine archives plus full access to all of CT's online archives
Subscribe Now
Authorities Destroy 'Church' in Vietnam
Authorities Destroy 'Church' in Vietnam