In one of his first major sermons since becoming general secretary of the National Council of Churches of Christ (USA), clergyman and former politician Robert Edgar renewed his call for America's faith community to tackle the issue of poverty.Speaking on July 30 at the interdenominational Riverside Church in New York City, Edgar said the nation's religious institutions must unite in common cause to bring about economic justice for those who had not enjoyed the benefits of what had become a period of almost unparalleled economic prosperity in the U.S."God is calling all of us to struggle with this issue," said Edgar, a former congressman from the state of Pennsylvania who took over the helm of the nation's biggest ecumenical agency earlier this year.Noting that he was speaking from the pulpit from which Martin Luther King had preached before his assassination in 1968, Edgar said a renewed sense of urgency was required to galvanize the nation and its religious institutions over the growing economic disparity between rich and poor."Martin Luther King had a sense of the 'urgency of now'," Edgar said. "How do we give voice to the voiceless? How do we give power to the powerless?"The issue of poverty and economic justice has taken increased prominence for the National Council of Churches (NCC) under Edgar's leadership. In February, Edgar was one of 50 U.S. religious leaders who signed, on behalf of their organizations and agencies, a "Covenant to Overcome Poverty", sponsored by Call to Renewal, a faith-based, social-action alliance which wants to put the issue of poverty on the national agenda.A month later, Edgar joined other religious leaders in calling for an increase in the rate of the U.S. minimum wage by 2001, an increase that would mean $2000 extra a year for every full-time worker earning the minimum wage.The "Covenant to Overcome Poverty" is particularly significant because it is supported by a wide spectrum of religious groups that have not always agreed on national issues. As well as the 35 churches belonging to the NCC, supporters include the more conservative National Association of Evangelicals and several Roman Catholic organizations, including the U.S. Conference of Catholic Bishops.Statistics gathered by Call to Renewal indicate the need to tackle economic disparity and poverty in the U.S.. Quoting a 1999 report, Divided Decade: Economic Disparity at the Century's Turn, Call for Renewal said that in 1989 there were 66 billionaires in the United States and 31.5 million people living in poverty. Ten years later, the study said, both the number of billionaires and of those living in poverty had increased: 268 billionaires and 34.5 million Americans living in poverty.The report also said that at the end of 1999, the top 1 percent of households in the U.S. had more economic assets than the entire bottom 95 percent of households combined.In his sermon, Edgar cited the growing sense of unity about the issue of poverty when he mentioned the decision by the NCC executive board in May to explore the possibility of creating, by the year 2003, a bigger national ecumenical structure that would also include Roman Catholics and conservative Evangelical denominations which at present are not members of the NCC.Edgar said poverty was emerging as perhaps the key issue on which nearly all major Christian religious communities in the United States "could agree".Quoting Andrew Young, former US ambassador to the United Nations and now president of the NCC, Edgar said that "poverty in the 21st century is the moral equivalent of slavery in the 19th century".Edgar said he would like definable goals in the effort to combat poverty. "What if in 10 years we could provide permanent housing for 95 percent of those who are now homeless?" he asked, suggesting that churches use their collective wealth and property to assist in securing loans for low-income housing.
Copyright ©2000 ENI Previous Christianity Today Coverage of the National Council of Churches includes:Time to Kiss and Make Up? | The financially strapped NCC reaches out to evangelicals and Roman Catholics. (July 18, 2000) NCC to Undergo Major Restructuring to Solve Financial Woes | Newly elected secretary faces an organization with a $4 million shortfall. (Nov. 17, 1999) Methodists Freeze NCC Funding | Church says questions unanswered over organization's $4 million debt. (Nov. 16, 1999) NCC Celebrates 50 Years of American Ecumenism | birthday bash on heels of large financial crisis. (Nov. 15, 1999)You can learn more about the NCC at their Web site.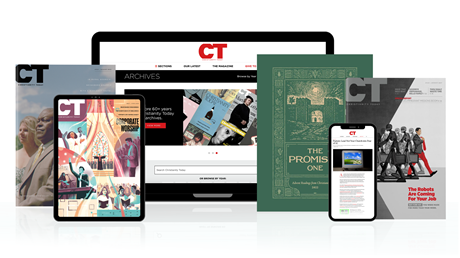 Subscribe to Christianity Today and get access to this article plus 65+ years of archives.
Home delivery of CT magazine
Complete access to articles on ChristianityToday.com
Over 120 years of magazine archives plus full access to all of CT's online archives
Subscribe Now
Covenant to End Poverty
Covenant to End Poverty